The Horror Of Flight 587, Seen From Manhattan Beach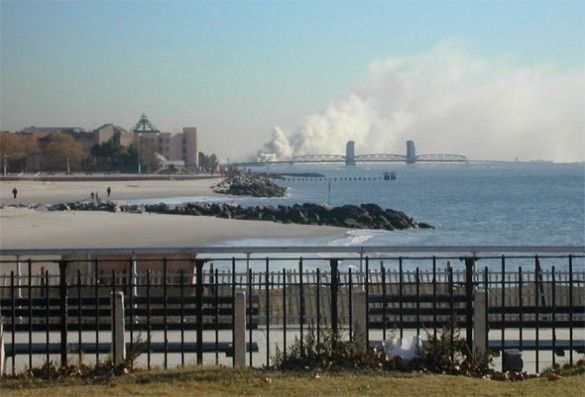 Saturday marked the 10th anniversary of the Flight 587 plane crash in Belle Harbor, Queens. On that day – November 12, 2001 – Allan Rosen snapped the above photo from Manhattan Beach, showing the ominous smoke bleeding into the wintry sky. Two months earlier, just after purchasing his first digital camera, Rosen snapped an eerily similar photograph from Woodside, Queens, showing the World Trade Center burning.
American Airlines Flight 587 remains the second deadliest U.S. aviation accident to date, with 265 fatalities. It was an especially traumatic crash, following quickly on the heels of September 11, and raining fire and debris over a community dominated by the families of police officers, firefighters and EMT.