The Day: A Pedestrian Plaza Near Pratt, Ideas for a New Soccer Field and a Gallery Event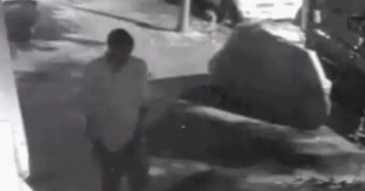 Good morning, Fort Greene and Clinton Hill.
The Nabe conducted its Summer Teen Journalism Workshop this week at Bishop Loughlin Memorial High School on Clermont Avenue, where students from Brooklyn and Queens learned about the fundamentals of newswriting, on-the-street interviewing and shooting video and still images. You can see the first example of their work here; look for more posts to come.
The Pratt Institute has announced that construction of Myrtle Plaza, a pedestrian space on the south side of Myrtle Avenue between Hall Street and Emerson Place, will begin this fall and take about eighteen months to complete. The plaza will replace part of the service road that extends along the post office and Pratt's Myrtle Hall, and include public art, places to sit and new crosswalks on Myrtle. Pratt also announced that construction will begin as soon as next month on two on-campus projects designed to absorb and decrease pollution in rainwater.
Local resident Mitchell Ratchik has started a petition on Change.org to ask state and city politicians to lay artificial turf over the so-called Dust Bowl in Fort Greene Park, The Brooklyn Paper reported. The article quotes another player who wants the dirt area to remain as is; meanwhile, a different proposal seeks to install turf, lighting, and a track farther north inside Commodore Barry Park. Locals, tell us if would you like to see a new field, and where.
The E Gallery on Vanderbilt Avenue hosts Messiah and Friends, a music, spoken-word and comedy show, tonight at 7, Fort Greene Patch reported. Performers include poet and songwriter Shanelle Gabriel, comedian Del Harrison and spoken word artist Najmah53. Tickets are $20, and may be purchased here.