The Day: A Rooftop Movie, a Possible New Building and Spike Lee's Call for Help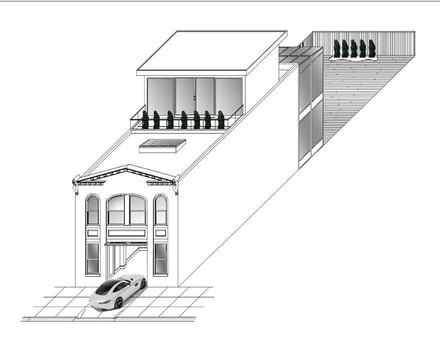 Good morning, Fort Greene and Clinton Hill.
It's almost the weekend and today looks to be a winner, weather-wise. If you're out enjoying the good weather today, make sure to snap a few photos and upload them to The Nabe's Flickr group.
Here's the news for the day:
Enjoy the last of these warm July nights with the Rooftop Films 2013 Summer Series at the Trilok Fusion Center for the Arts on Waverly Avenue. Tonight's film is "Towheads," which follows the story of a New York mom struggling to keep her life in balance. Tickets are $13 each and doors open at 8 p.m. with the live music starting at 8:30. The film starts at 9 p.m. In the event of rain, check Rooftop Films website to see when it will be rescheduled.
BuzzBuzzHome, a website that follows new construction projects, reported that a new development is in the works at 1045 Fulton Street in Clinton Hill. Architect Karl Fisher filed an application proposing to turn the former funeral home into an eight-story, 32-unit building that will have mixed residential and commercial use. How do you feel about this potential addition to the nabe, locals?
Fort Greene's Spike Lee is asking for his fans' help fund his latest film, DNAinfo reported. Lee created a Kickstarter campaign where people can donate money for the production. The famous director said that this will allow him more artistic freedom and promised that there will be "beautiful, naked bodies" in the movie. Lee plans to shoot the majority of the film in Brooklyn and is looking for new talent for the cast.