Is Your Teen Looking For A Summer Job? Try These Summer Camps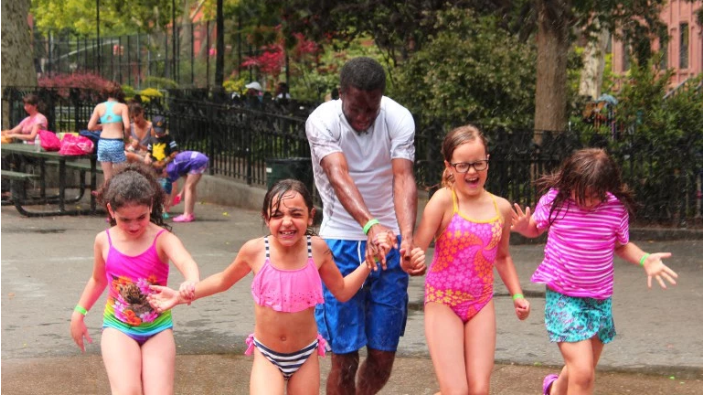 It pays to go to summer camp.
Job opportunities are available at summer camps for older teens. Younger teens can be trained for those jobs, often at a fraction of the price of attending camp. These opportunities are typically — but not always — available primarily to former campers. Yet, if your teen didn't attend one of these camps and is interested in playing baseball, the environment, or leadership, contact these camps.

Courtesy of Home Run Baseball Camp
Home Run Baseball Camp
Prospect Park
tim@homerunbaseballcamp.com
202-726-8311
Home Run Baseball Camp has two age-based counseling options for teens. 13 and 14 year olds who know baseball and want to share the love of the game with younger kids can sign up to be counselors in training. They don't get paid–in fact, it costs $200 per week for the privilege–but, because of their training, they will be first in line for paid counselor positions when they turn 15.
At 15, athletes can sign up to be full-fledged counselors–and get paid! It's almost like being in the pros!
Courtesy of Trailblazers
Trail Blazers
Montague, NJ
212-529-5113
Is your teen ready for soul searching? The Trail Blazers Leaders In Training program for high school students explores environmental stewardship, community service, leadership development, and personal growth. Each Leader In Training will graduate with American Red Cross First Aid and CPR training, good for two years.
Trail Blazers Internship is open to 17 and 18 year olds who have completed the Leaders In Training program. After completing an additional Life Skill and Staff Training which includes a 24 hour solo trip, participants have the opportunity to work as interns earning a $250 weekly stipend.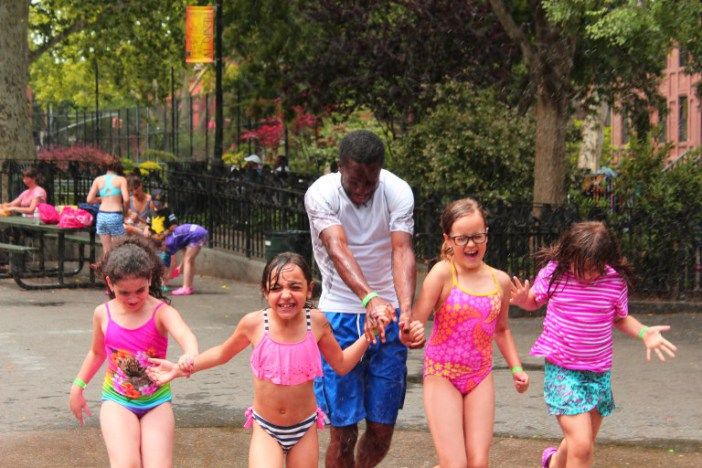 Courtesy of Park Slope Day Camp
Park Slope Day Camp
Various locations
718-788-7732
The Park Slope Day Camp Leadership Experience is a 6-week program for rising 9th and 10th graders. Young leaders are groomed to become Park Slope Day Camp leaders and the skills they need to lead young campers are the same skills they need to succeed in life: public speaking, goal setting, group communication. Young leaders will also be trained in CPR and first aid. Park Slope Day Camp looks to its pool of Leadership Experience graduates when it hires for day camp counselors.
To search for summer camps, check out City Kid Camp listings. To list your camp, submit your listing here.