Teen Injured In Subway Surfing Accident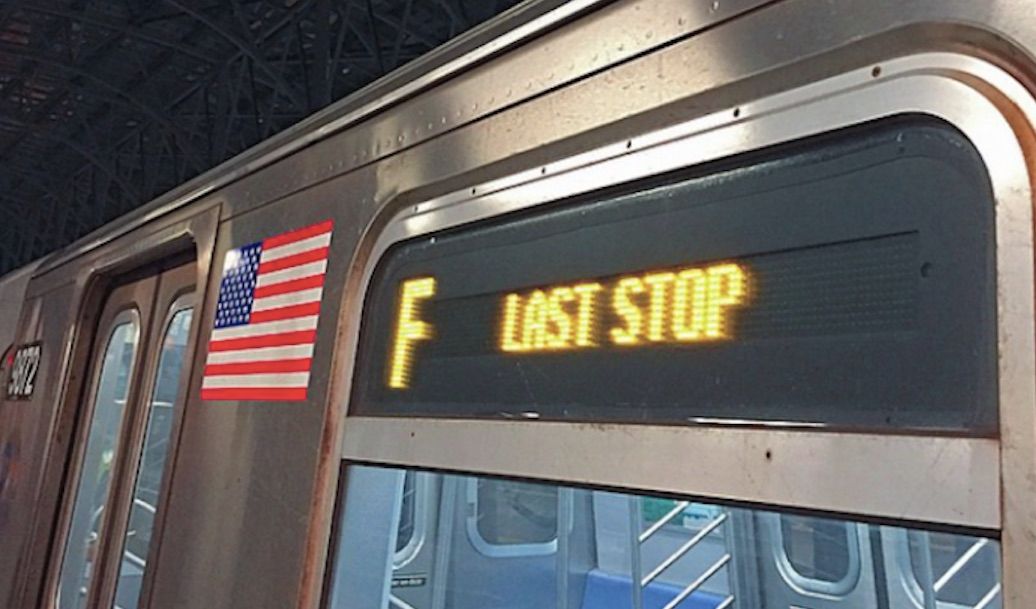 CONEY ISLAND – A subway-surfing teenager was seriously injured after falling from an F train yesterday afternoon.
The 13-year old grabbed onto a southbound F train at Neptune Ave, near W 6th Street, and rode the length of the platform before striking a "Do Not Enter" sign and falling to the roadbed around 5:00 pm, said police.
He was rushed to Maimonides Medical Center in serious condition, with cuts to his face and bruises to his stomach, said police.
Subway surfing is forbidden under the MTA Rules of Conduct Section 1050.9 (d), which states: "No person may ride on the roof, platform between subway cars or on any other area outside any subway car or bus or other conveyance operated by the Authority. "
The offense is listed alongside moving between cars, but as subway surfing deaths last year have shown, it is an extremely dangerous stunt.