Target Express Lights Up The Marquee on 18th Avenue: Open For Business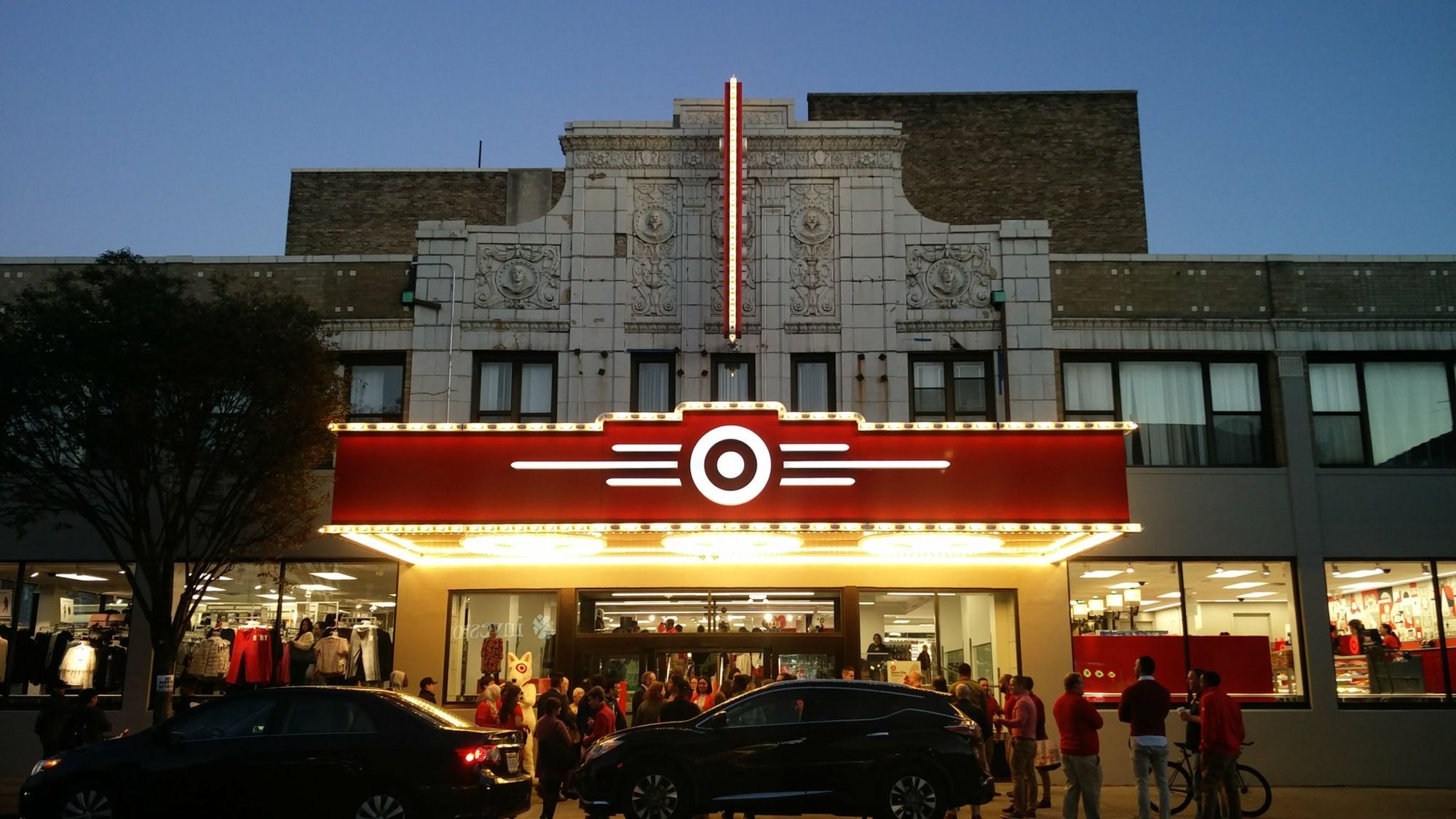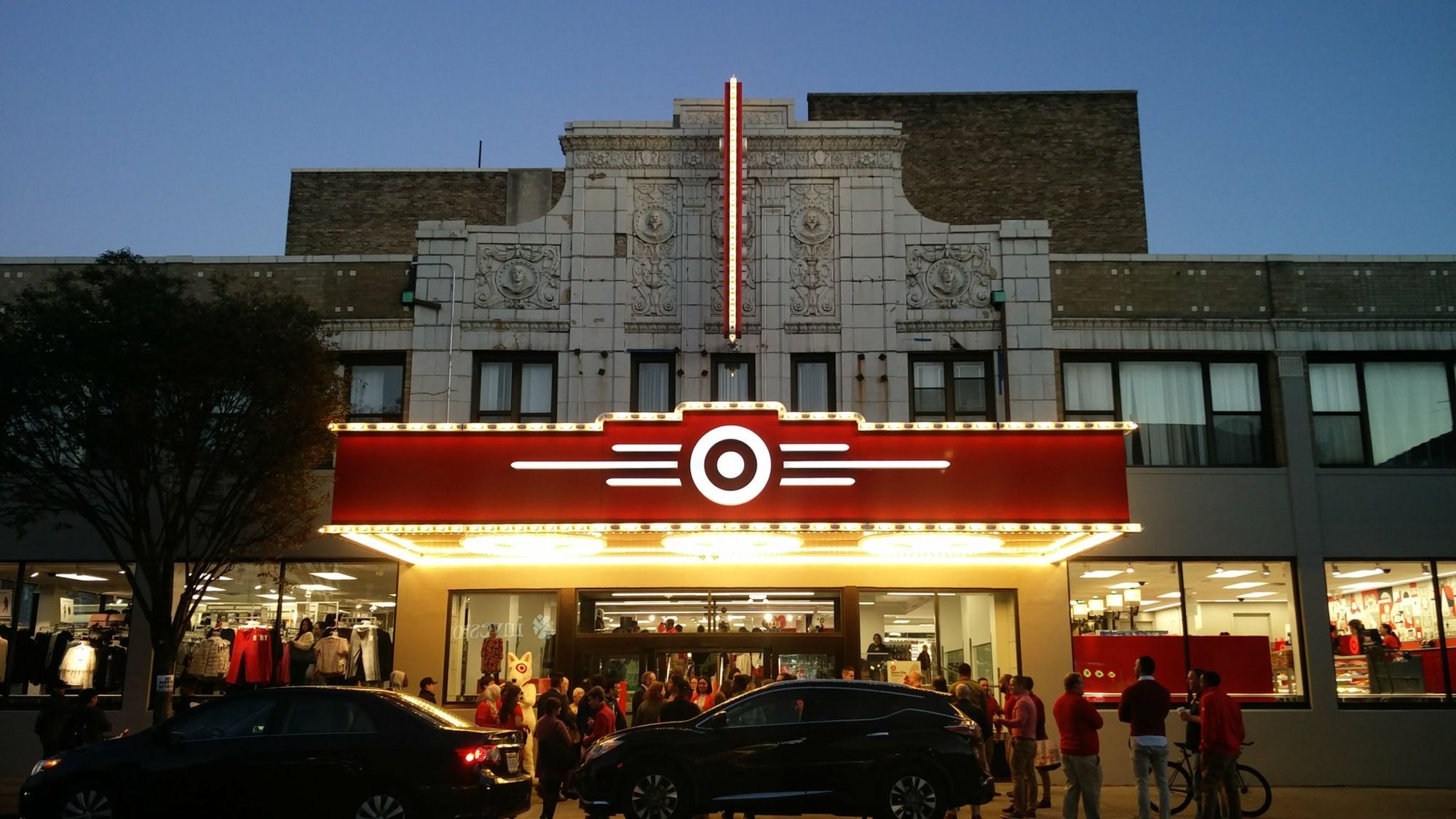 BENSONHURST – The highly-anticipated Target Express on 18th Avenue debuted to excited community leaders, shoppers and employees on Tuesday night.
Councilman Mark Treyger, Brooklyn Deputy Borough President Diana Reyna and store lead Mickela Ivey were among those who helped cut the ribbon at the opening ceremony. The store's lit-up marquee — an homage to the location's previous life as the Walker Theater — signaled that the store was finally ready.
"I think Target is really a beautiful addition to 18th Avenue," Treyger said, hailing the store for adding jobs and convenient shopping to the neighborhood.
Many Bensonhurst residents exploring the store's offerings at the soft opening on Wednesday morning agreed that Target is a welcome addition.
Shoppers found several features unique to the Bensonhurst location, including a "community center" with seats and a game table, a self-service "Starbucks on the Go" kiosk, and restored crown molding and balconies from the Walker Theater.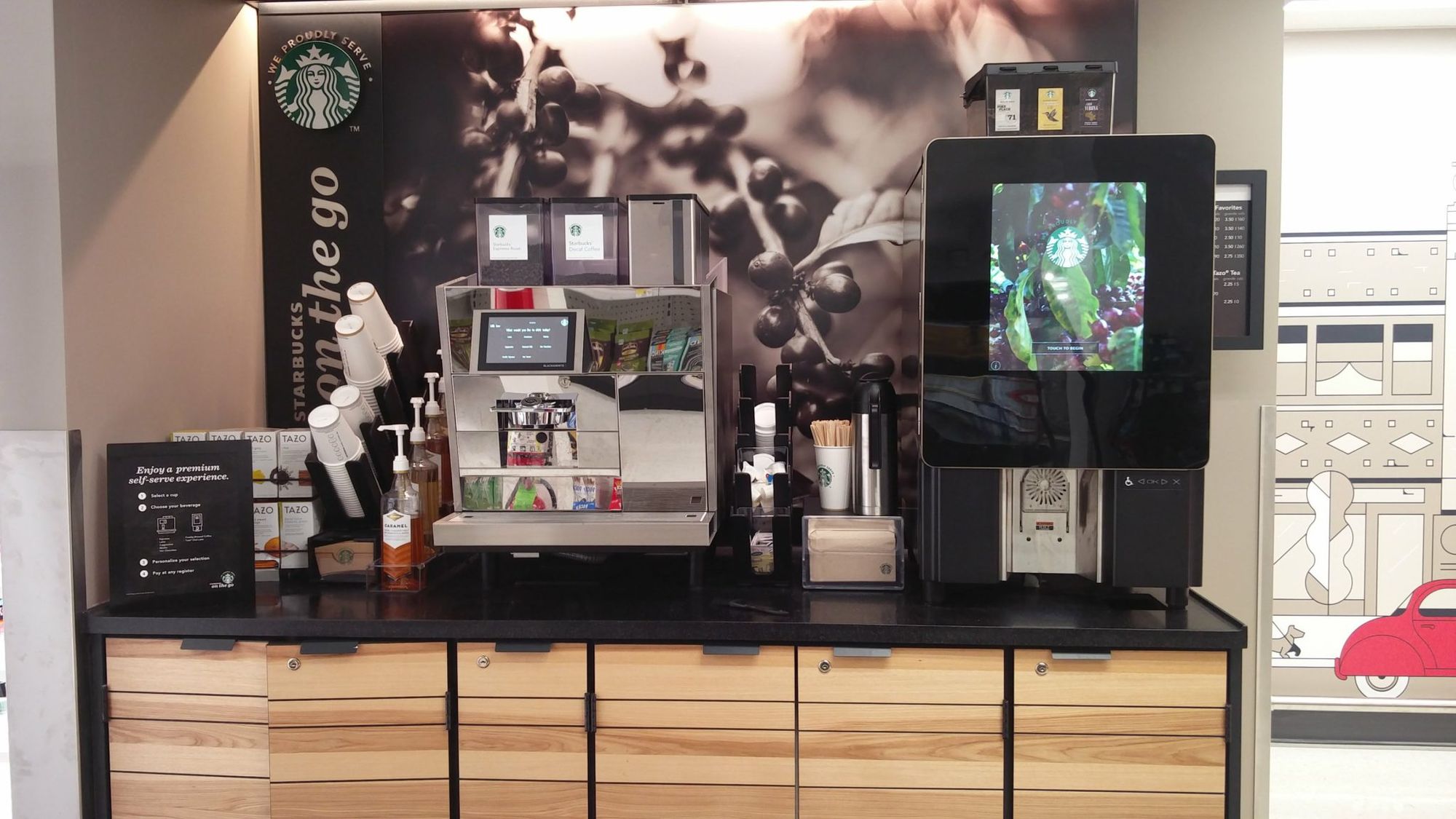 The wall art in the checkout area depicts 18th Avenue with the former movie theater, and the store plans to install some of the old theater seats in its windows.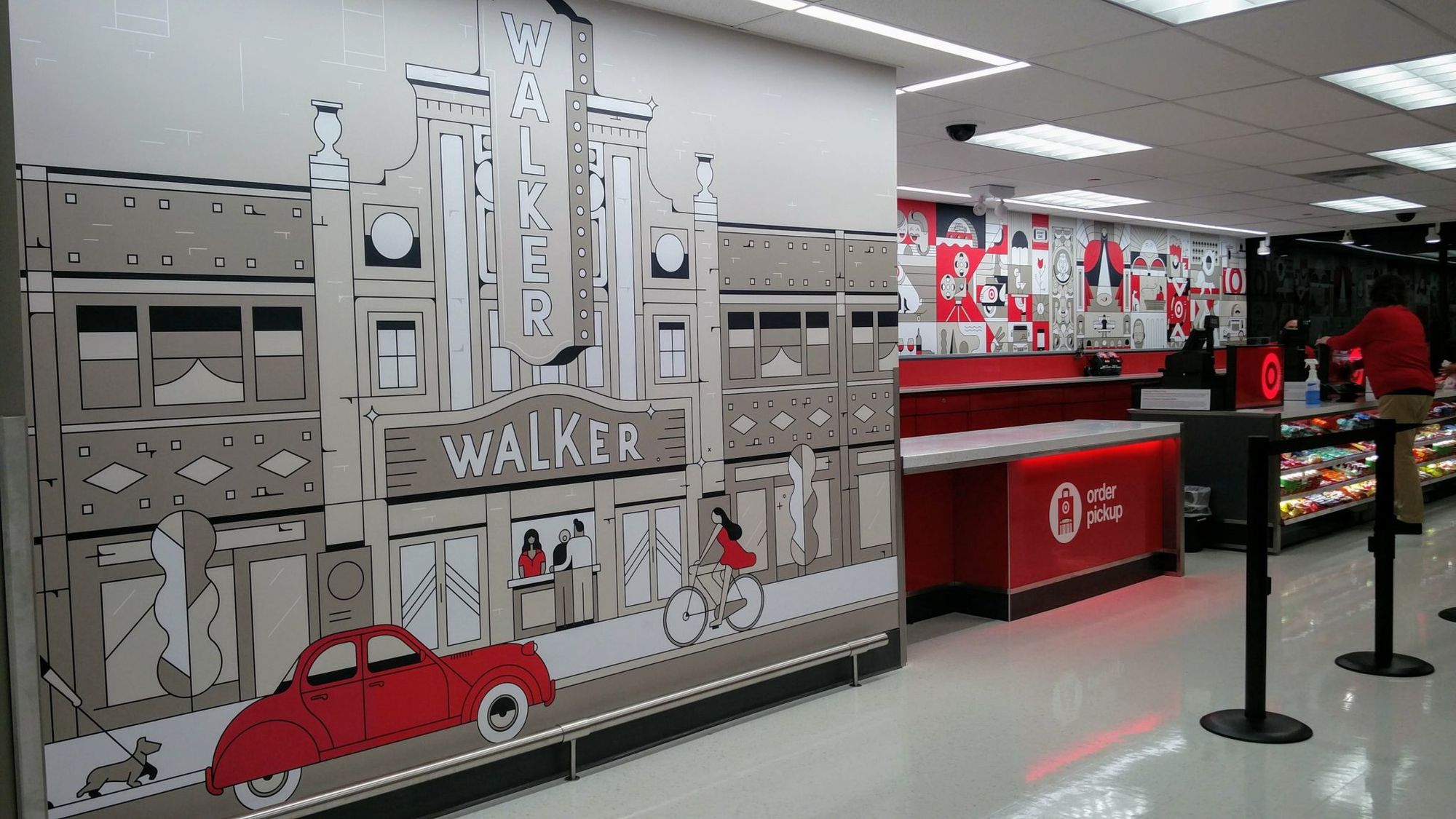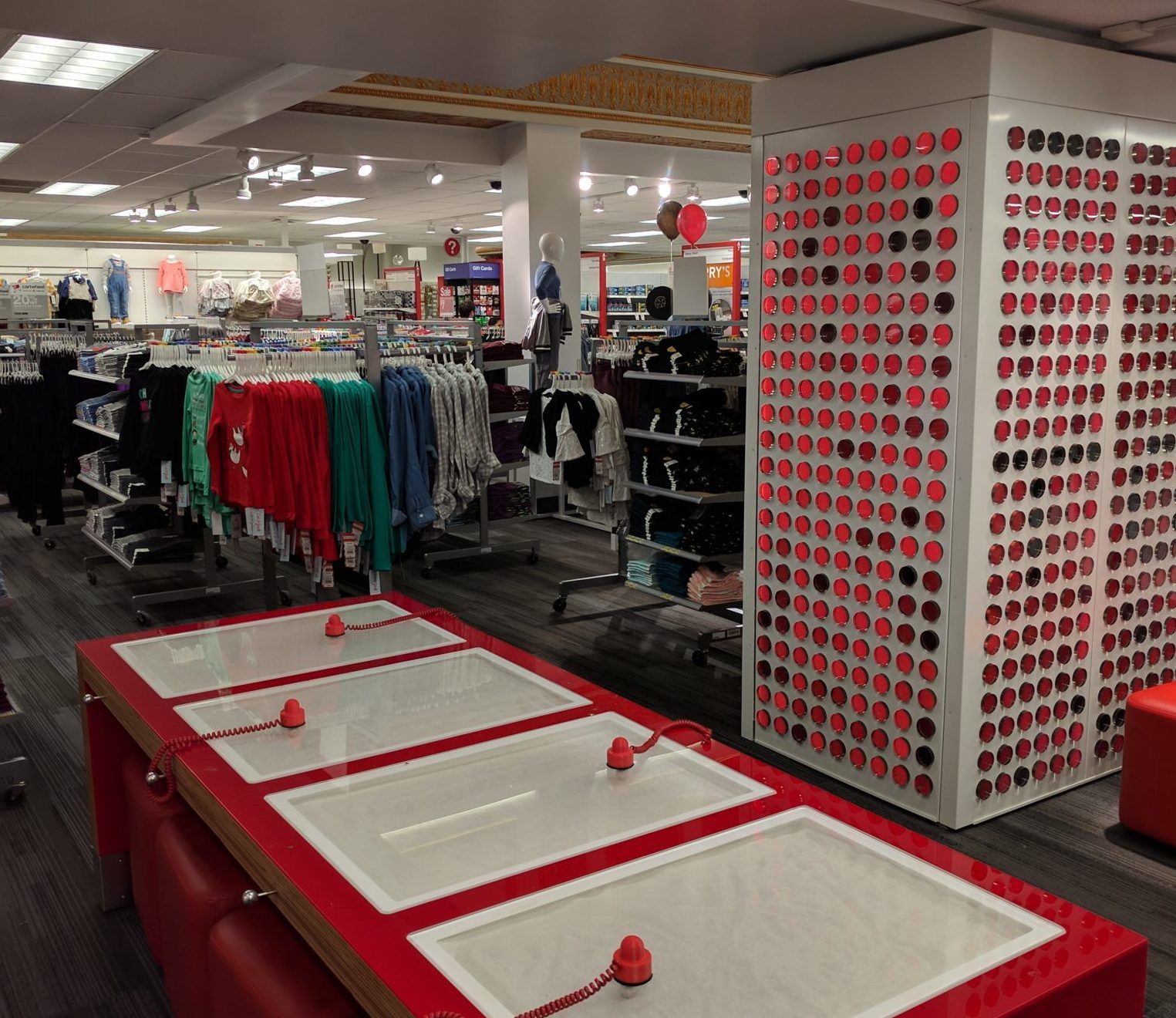 Target said that the store is the company's first to incorporate such strong tie-ins with the surrounding neighborhood.  "We're very community-focused and we're the first Target in the country have this type of set-up," explained Kardell Thornhill, one of the store's team leaders.
The décor reminded longtime Bensonhurst residents of the neighborhood's past.
"I used to always go to the Walker Theater," said Peggy Kelly, 57, a lifelong Bensonhurst resident who was shopping with her daughter. "It feels good to see it here again."
"It looks beautiful," added Mary Kresse, 45, another lifelong Bensonhurst resident who remembers the theater from when she was a child. She noted that the location's previous tenants, including clothing stores Annie Sez and Mandee, had covered up the molding.
Bensonhurst's Target Express is one of several "small-format" stores that the company has opened up across New York City in recent months. The store's selection caters to city dwellers and focuses on essentials, like groceries, produce, health and beauty, clothing and home goods.
(All photos Katherine Fung/ BKLYNER)