Taqueria Maria & Ricardo Dishes Out Delightful Mexican Fare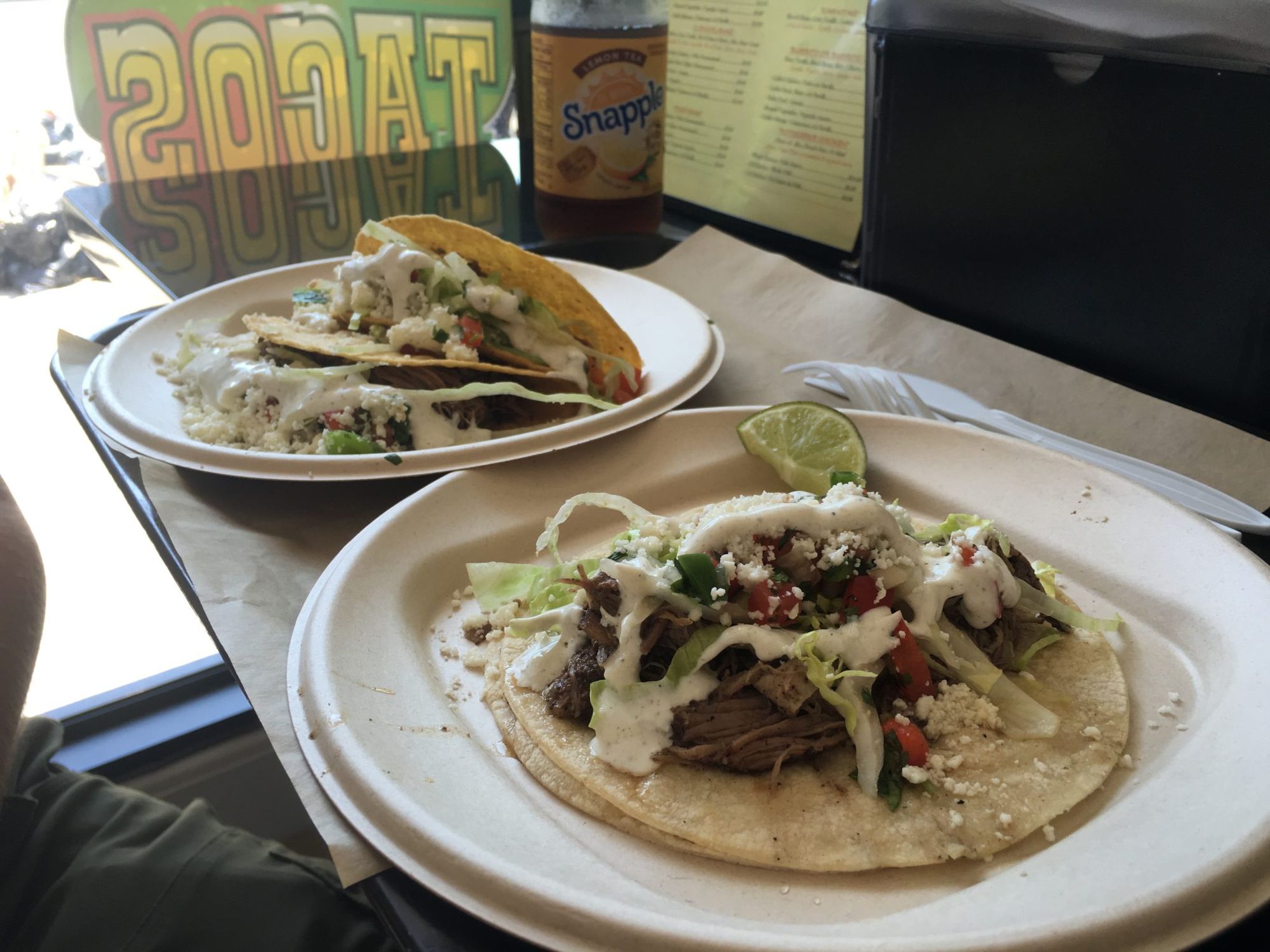 Maria & Ricardo Taqueria is my new favorite Mexican eatery in the neighborhood.
Located at 915 Cortelyou Road between Coney Island Avenue and East 9th Street, in the former location of the Brooklyn Belly, the taqueria officially opened on July 1 with a full menu of authentic Mexican food, drinks, and desserts — promising way more than its name suggests.
The full menu includes burrito bowls ($9–$13), huaraches (a Mexico City favorite; fried corn dough topped with beans, sour cream, cheese, veggies, and a meat, $6.50–$10.25), quesadillas ($5.25–$10.25), a Carnitas plate ($9), sopes ($6), sandwiches ($7–$10), and my personal favorite — freshly made rotisserie chicken, sold in three portion sizes: 1/4 ($4), 1/2 ($6), or a whole chicken ($10).
I love the half chicken with a side of rice (choose from rice, salad or fries), which is delectably tender and juicy. The skin comes perfectly charred and roasted, and the portion includes flavorful pieces like the neck — all served on compostable plates, for only $6!
Owner Ricardo Quizhpi (left) used to be a partner at Manhattan Chili in Grand Central Station, but left Manhattan to open his own taqueria in Ditmas Park, named after him and his wife. The tacos and burritos are selling like crazy, Ricardo said, but the rotisserie is also starting pick up steam.
I'm already a regular at Maria & Ricardo's, partially because I love walking in to the tiny restaurant to warm greetings from the whole Quizhpi family.
But mostly, what keeps drawing me back are the juicy tacos (hard or soft shell, $3–4$ each). My favorite is the carnitas taco, which comes with a double-layer corn tortilla packed full of stringy, rich pork pieces topped with shredded cheese, vegetables, and a creamy white sauce. With a sprinkle of lime, this messy taco is it's tangy and spiced to perfection.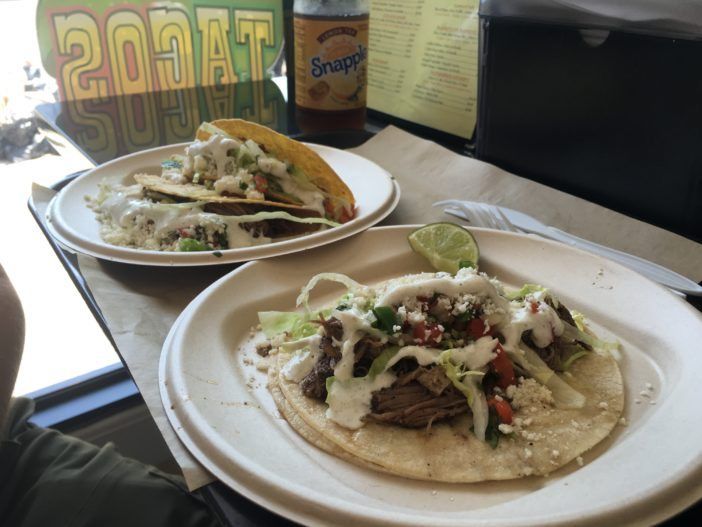 Taqueria Maria & Ricardo is open from 11am to 10pm every day, and offers free delivery with a minimum order of $10. Stop by at 915 Coney Island Avenue, between Coney Island Avenue and East 9th Street, or call your order in at 718-484-4424.