Talking To Karen Zuegner Of The Brooklyn Symphony Orchestra As Their 40th Season Begins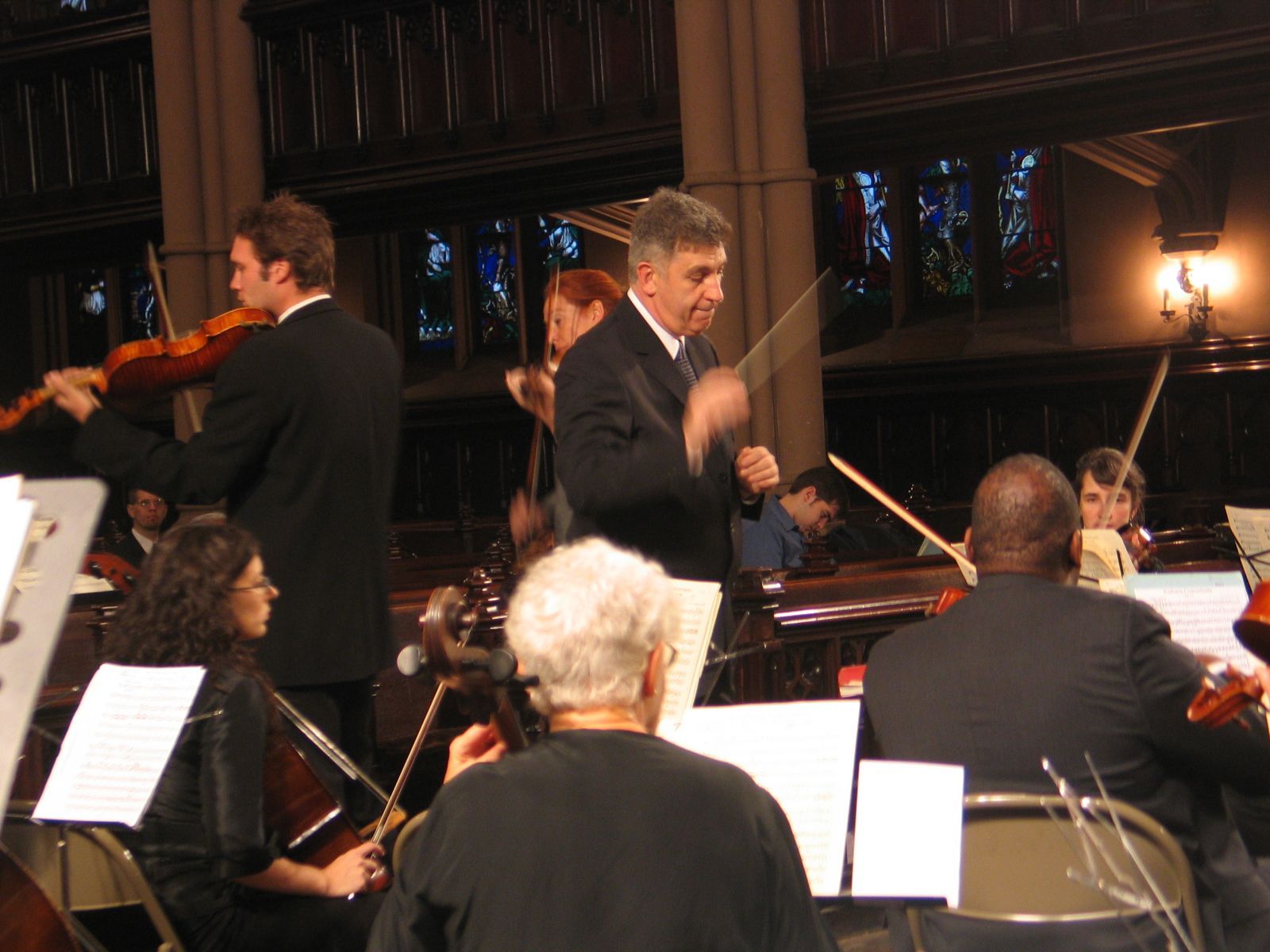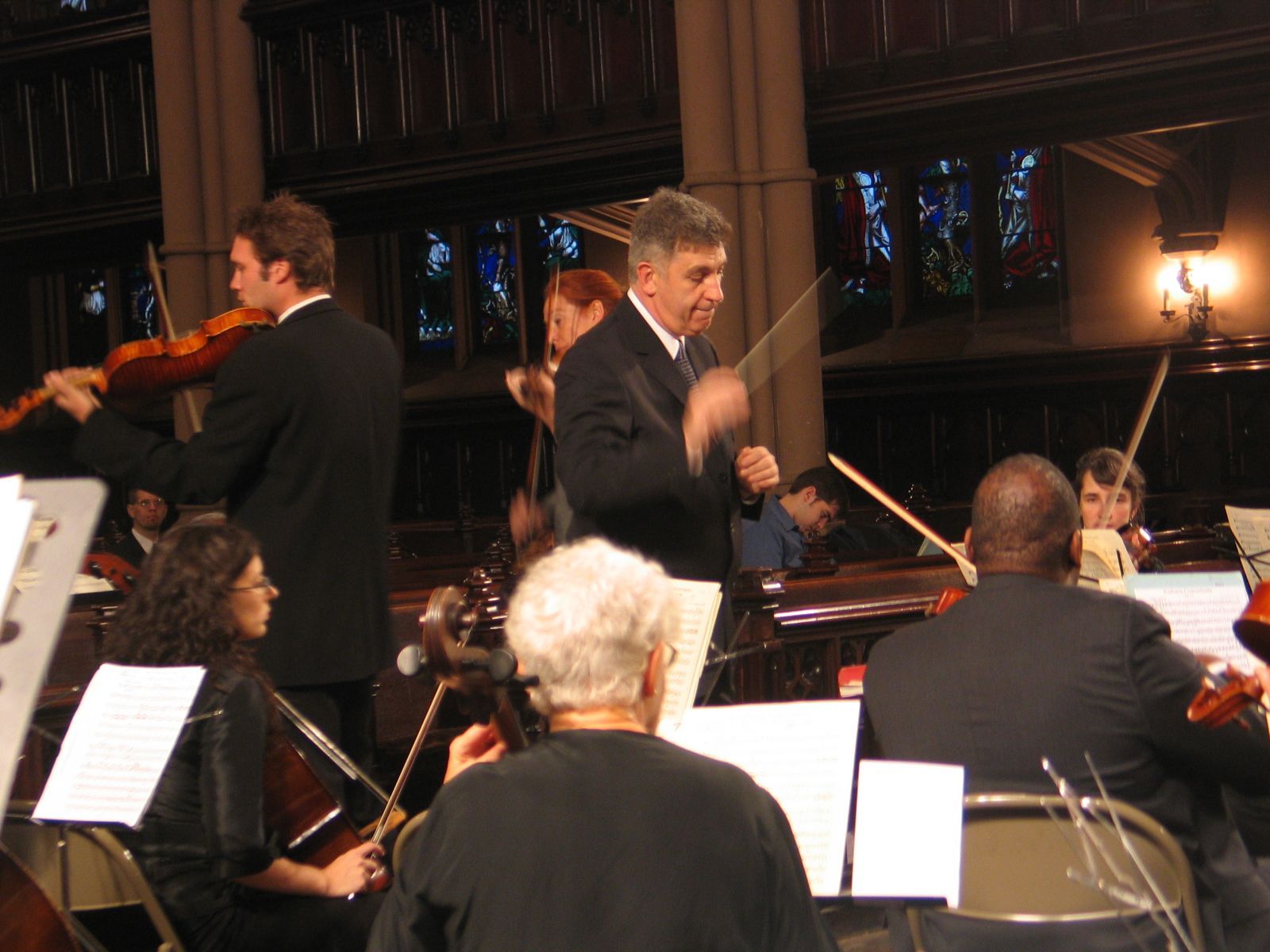 Neighbor Karen Zuegner wears a lot of hats. The artist, "worker bee on the digital side in publishing," and cellist is not only in the Brooklyn Symphony Orchestra–she's also on its Board of Directors. Having moved to Ditmas Park from Manhattan's Chinatown five years ago, Karen is now preparing to ring in the 40th season of the orchestra alongside several of our other neighbors at 2pm this Sunday, October 20, at the Brooklyn Museum of Art.
The museum is an important change of venue for the orchestra, which has played 37 of its 39 seasons at Brooklyn Heights' Church of Saint Ann and the Holy Trinity, and which will be led this season by Artistic Director Nicholas Armstrong.
The goal of the move is to combined and enhance music and visual arts programming in the heart of our borough. Featured composer Douglas Anderson's piece "Spirit Guide," for instance, is inspired by traditions after death–specifically Egyptian ones–and so it will be played keeping the museum's spectacular collection of Egyptian artifacts in mind.
Former BSO president and violinist Jill Jefferson has called the Brooklyn Museum "a perfect fit" for the orchestra, considering its proximity to the arts center of Brooklyn, as well as "a great partnership in terms of education and bringing classical music to a broader base."
John Riedel, the organization's current president and violist, adds, "It's a partnership between two of Brooklyn's great cultural institutions. You have two forms of expression, art and music, under one roof. It's a fantastic way for the public to experience both at the same time.
"For example," he says, "before and after the concert, the museum will be providing free tours exploring the connections between art and music. "So I'm thrilled about all the possibilities that lie ahead!"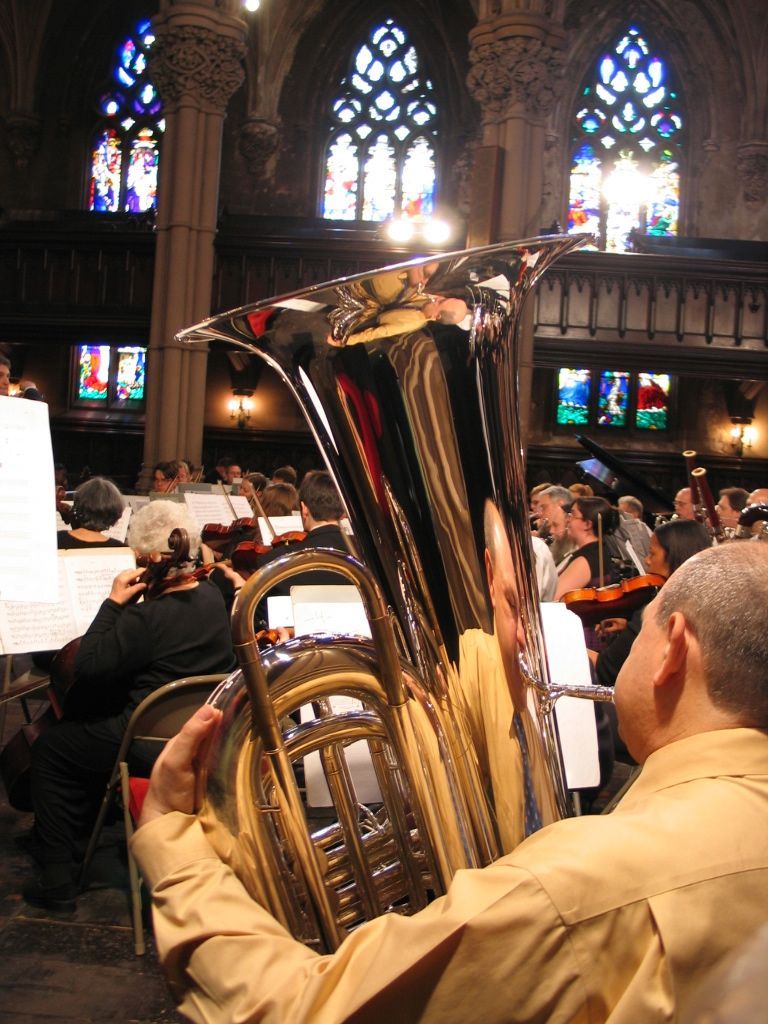 The backgrounds of orchestra members are as diverse as the music they play, which ranges from widely-known and loved classical pieces to more contemporary compositions. Though many BSO players are from Ditmas Park, their experiences and talents vary greatly.
"Some neighbors who play with the Brooklyn Symphony Orchestra include Paul Steinfeld, principal clarinet and proprietor of the lovely Blue Porch Bed and Breakfast on DeKoven Court," Karen says. "Richard Barraclough, a longtime bass player, works in the financial world by day. Paul Henry, a retired scientist, played in the second violin section for many years. Kris Waldherr, noted author and illustrator, was a member of the cello section for many years. Stanley Kushel is a member of the cello section."
She says the majority of board members are also orchestra members, themselves. "We do all the managerial, planning, production, and fundraising of all the working parts of the orchestra," she says. "We have an enthusiastic group."
So, what can you expect if you attend this Sunday's Brooklyn Symphony Orchestra performance, or any other event this season at the Brooklyn Museum?
"Expect high quality music in a warm atmosphere of friends, family and music lovers," Karen says. "Maestro Armstrong often will offer interesting observations. He has included a series of Brooklyn composers in each of the five concerts this year."
Besides Douglas Anderson, contemporary Brooklyn-based composers to be featured will include Ian Ng, who currently lives in the borough but was born in Hong Kong, 19-year-old Eli Greenhoe, who was born in Brooklyn, and Armstrong himself. And then, of course, there's this Sunday.
"Concertgoers will hear a sprightly piece called 'Danzon No. 2' by Marquez," Karen says, "as well as a composition by Brooklyn composer and orchestra principal oboist Nick Rastegar called 'Ode to Youth,' and the monumental Brahms 'Symphony No. 2,' a thundering masterpiece beloved by the musicians."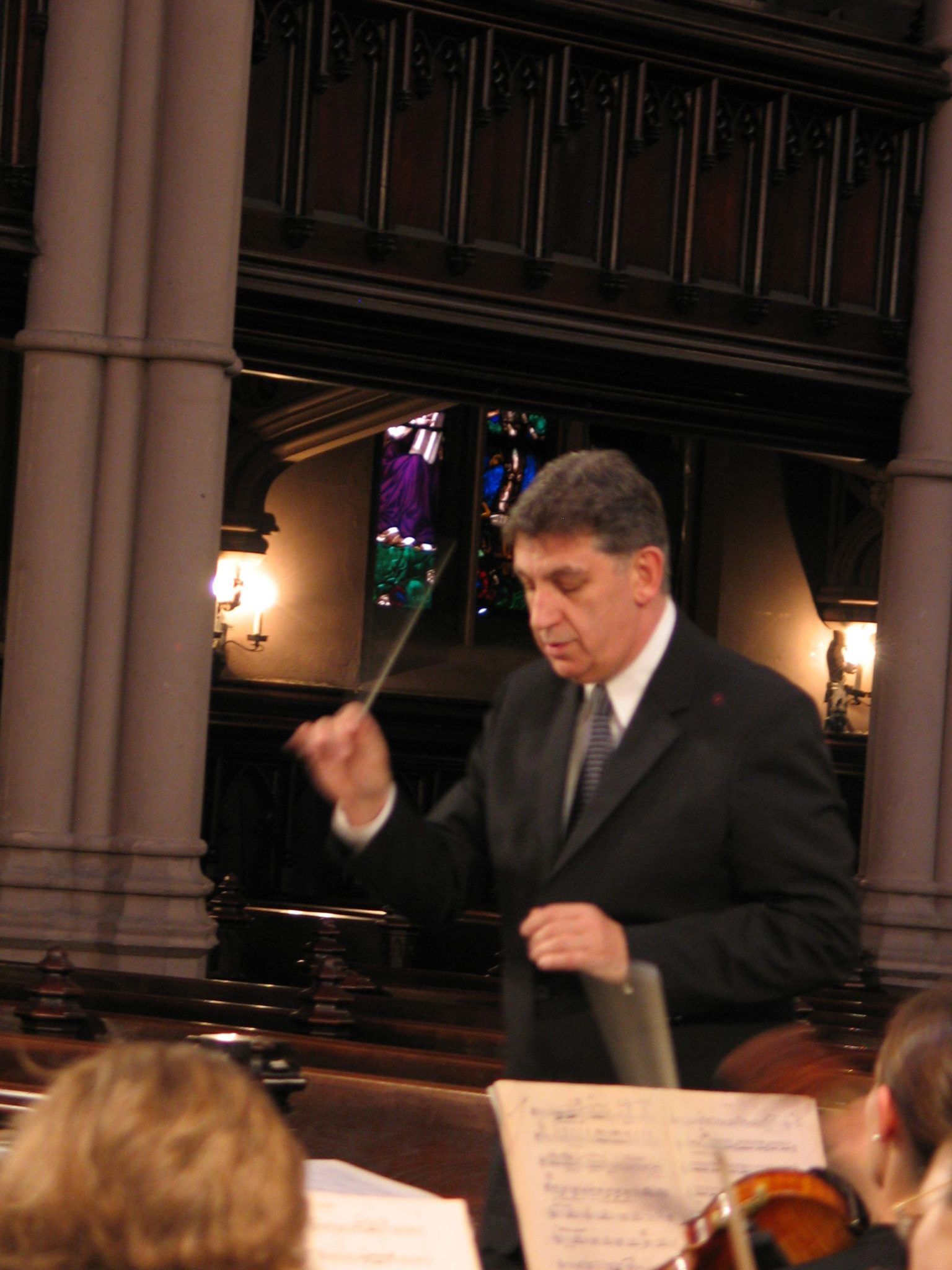 Interested to see where art and music will meet this season? Tickets for this Sunday's concert are $18 online, $20 at the door, $10 for seniors and Brooklyn Museum members, and free for kids 16 and under. The Brooklyn Museum of Art is located at 200 Eastern Parkway, between Washington and Underhill Avenues.