Swastika Drawn At Newkirk Plaza Subway Station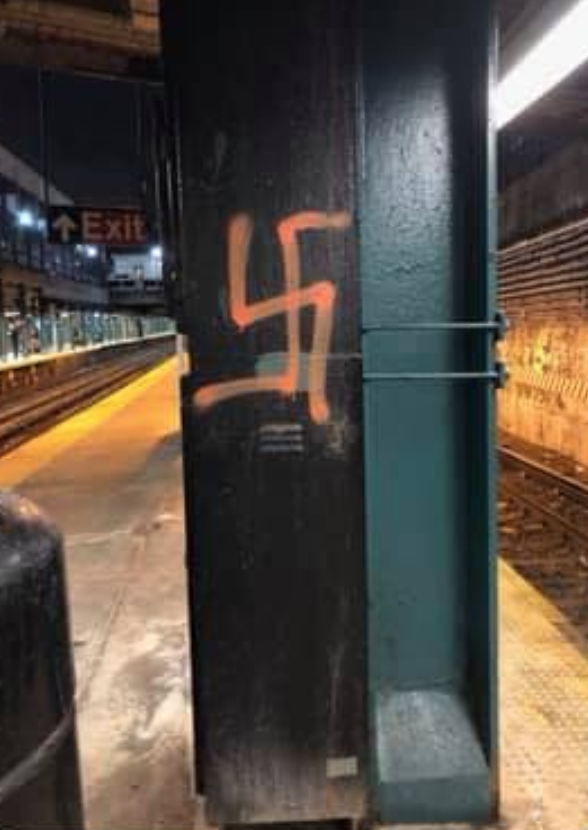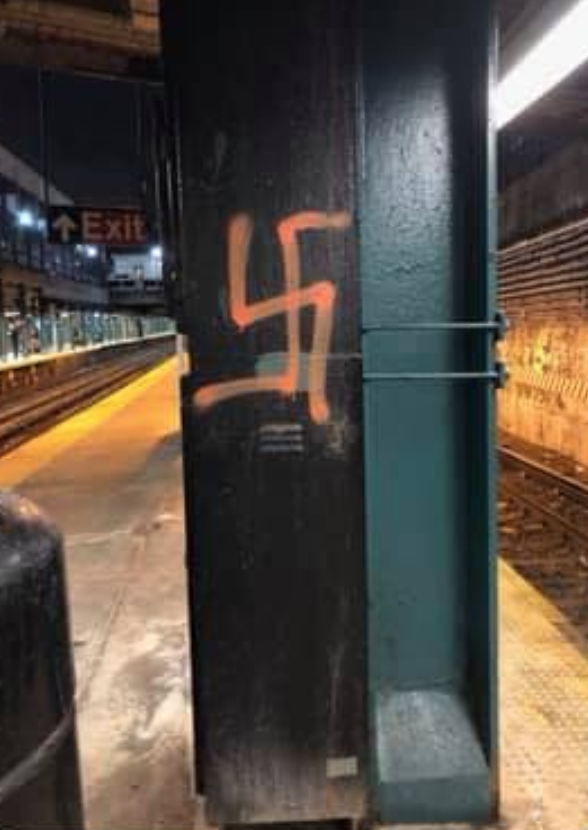 DITMAS PARK – A swastika was drawn on– and then painted over– a pole at the Newkirk Plaza Subway Station this morning.
Jess Goldsmith, a neighbor, posted a photo of the swastika that her friend sent her on Facebook, saying, "I don't even know what to say about this. How do we change this neighborhood for the better?"
"It's scary to think that people that seem like friendly neighbors could be people with a deep hate for me solely because of my religion and ready to make it known at any moment," Goldsmith told Bklyner. "Antisemitism is very real and growing quicker than I've seen in my life living in NYC."
The swastika has since been painted over. It is no secret that anti-Semitism has been on the rise. Just a few days ago, two vandals shattered the front window of the Chabad of Bushwick synagogue.
We reached out to Community Board 12 and Council Member Mathieu Eugene, but have not heard back.