Gang Graffiti Watch: SUR 13 Tags Gravesend Overpass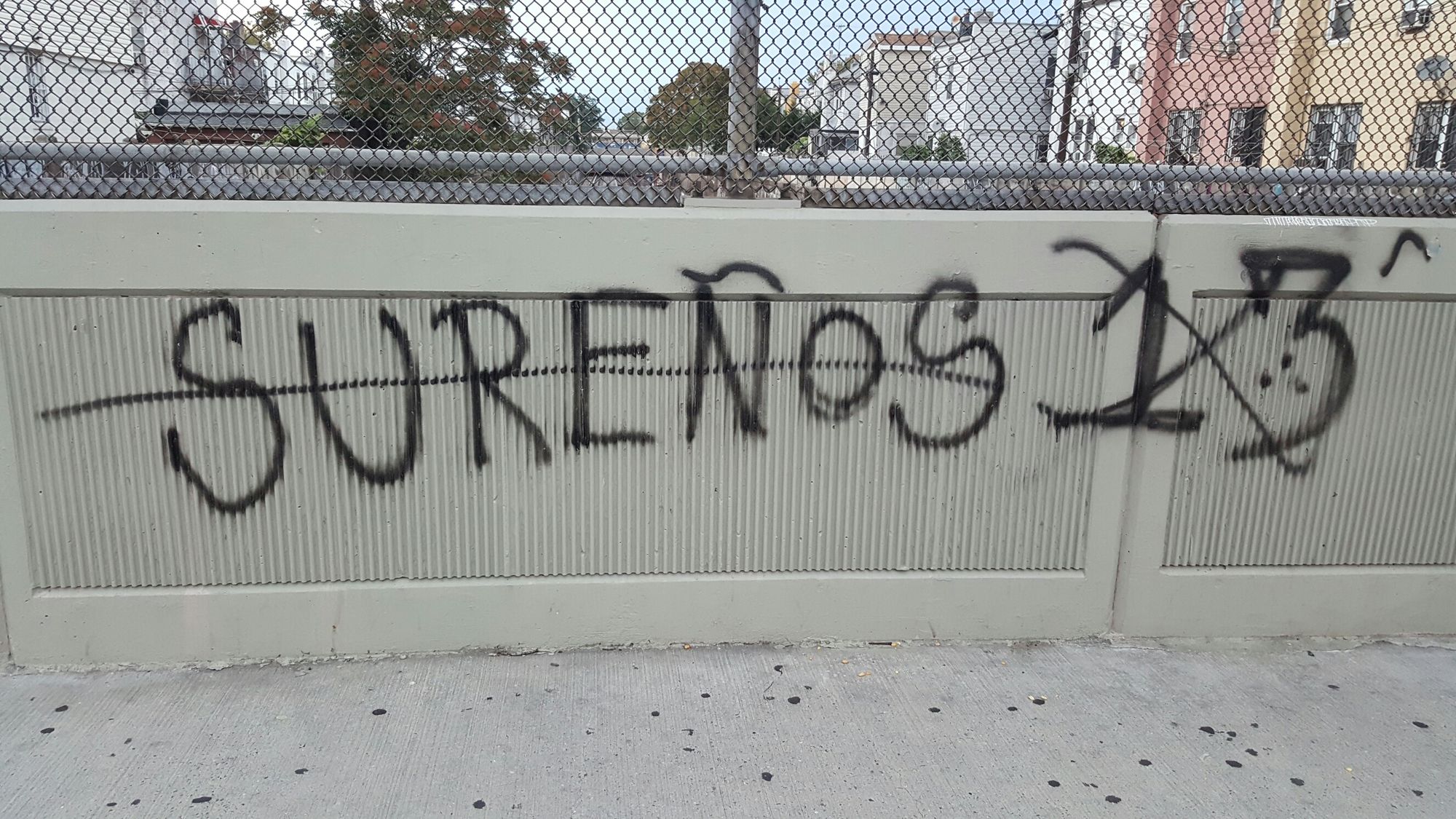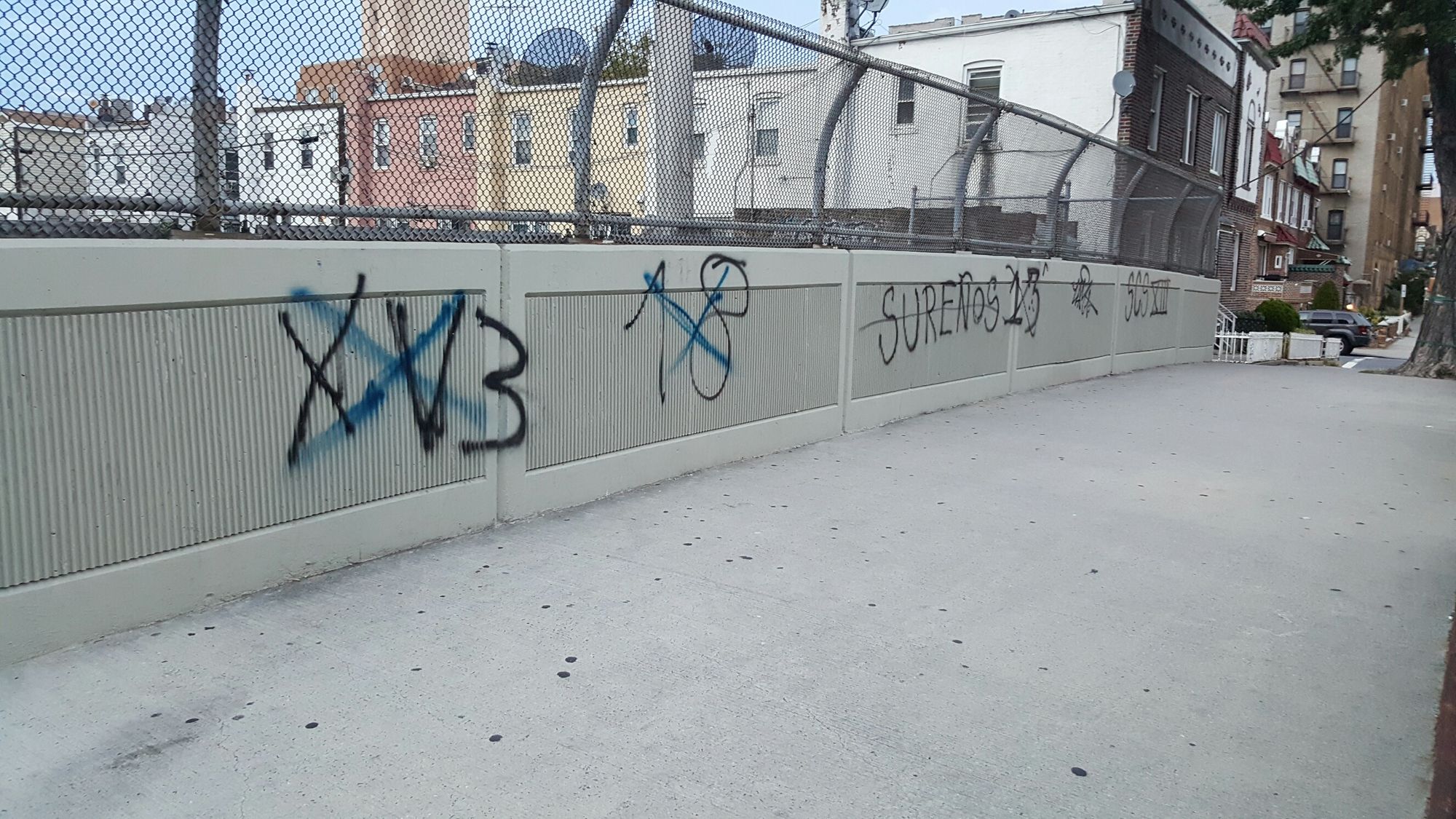 Whether these are the markings of murderous crime ring or just a couple of wannabes, our neighborhood is no stranger to gang graffiti.
The inscription of the Califorrnia-based Sureños — also called SUR 13 — was seen sprayed in black paint on the Avenue P overpass between West 7th Street and West 8th Street this week, according to photos submitted by neighbor Nick Cuccurullo.
The tag appears to have been crossed out, perhaps by a rival gang, which is reminiscent of a June incident in which two rival groups, SUR 13 and Warriors, taunted each other by boldly defacing multiple properties and cars on a pristine residential Gravesend block.
We saw similar incidents in Bensonhurst last summer, when graffiti associated with Mara Salvatrucha (MS-13) and SUR 13 were scribbled on New Utrecht Avenue buildings in Bensonhurst and on the 86th Street Marshall's.
Following at least two of the graffiti incidents, gun shots were reported nearby, despite the fact that both neighborhoods are experiencing record lows in major crime and gun violence.
As one of the fastest growing gangs in America, Sureños members associate themselves with the Mexican Mafia, a Mexican American organized crime organization. Its members hail mostly from southern Mexico, Guatemala, Honduras, and El Salvador, reports Patch. Their presence can be found in at least 32 states, from Maryland to Hawaii.
Patch reports that there is a rapidly growing Sureños presence on Long Island, but that they are not rivals with the more ruthless, Saldadorean MS-13, which is also visible on the Island.
Police say that, while they take graffiti seriously, there is currently no known gang activity in the area, and some speculate that this may be the handiwork of teens simply trying to associate themselves with infamous gangs.
"There hasn't been any organized gang structures in the area, however, when you see tags and you see graffiti that reference things, it raises a concern and we are looking to interview anyone who might have information," said 62nd Precinct Commanding Officer Captain Anthony Sanseverino last summer.
In June, City Councilman Mark Treyger responded to reports of the graffiti by calling for NYPD to devote more anti-gang resources to the area."This is a neighborhood full of hard-working families who should never have to wake up and find that their property, whether it be their homes or their cars, or the streets they call home have been defaced with hateful language referencing criminal organizations or anything else," he said in a statement. "I am calling on the NYPD to immediately commit anti-gang resources to stop this before it goes any further."