Supporters Of BQX Unveil Car Prototype, Should Consider China's ART As Option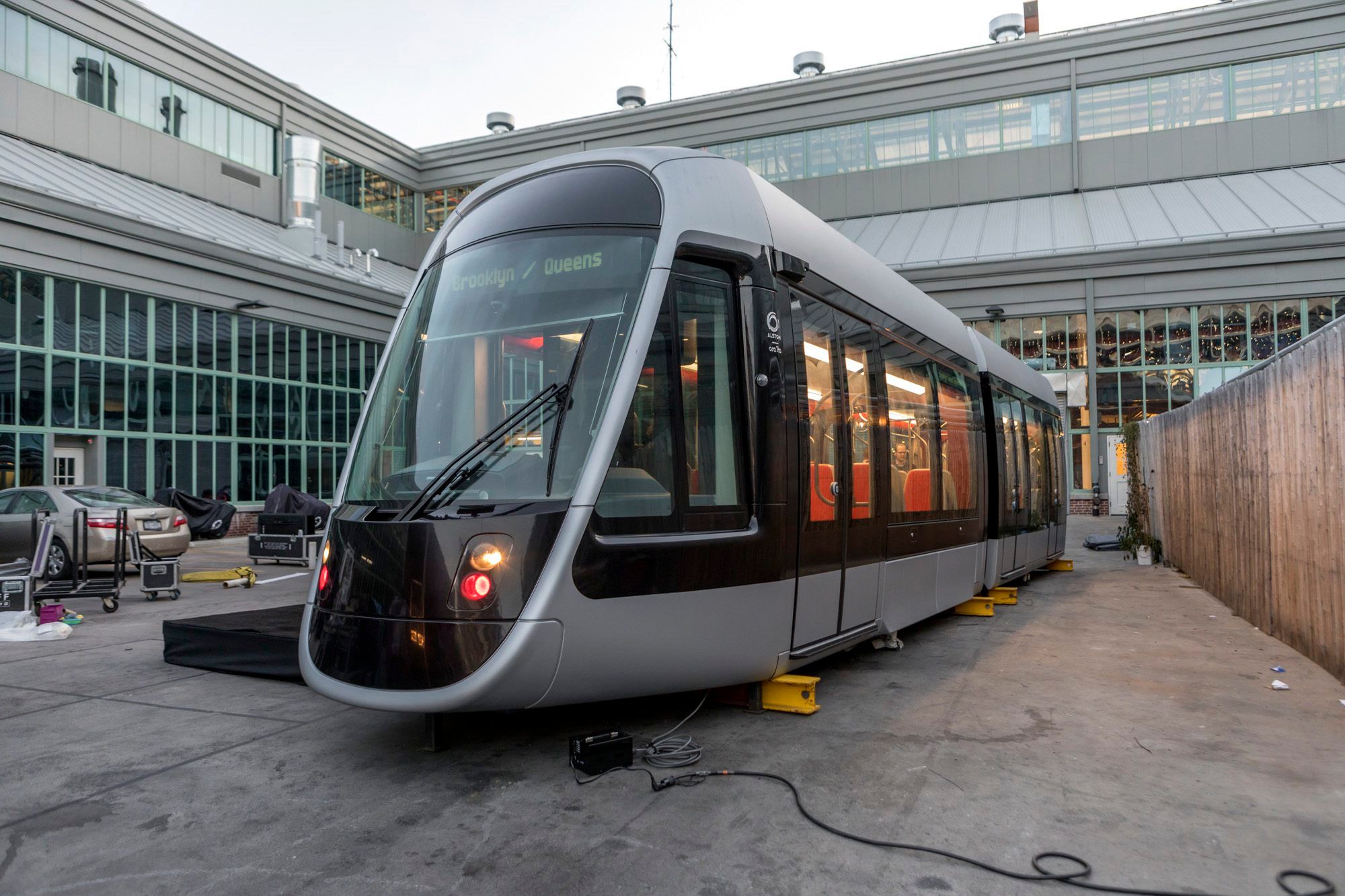 BROOKLYN NAVY YARD – Friends of the Brooklyn Queens Connector (BQX), a non-profit advocacy group that supports Mayor Bill de Blasio's light rail proposal, unveiled a life-sized prototype of a BQX car at a press conference this morning at the Brooklyn Navy Yard in an effort to urge the Mayor to prioritize the project during his second term in office.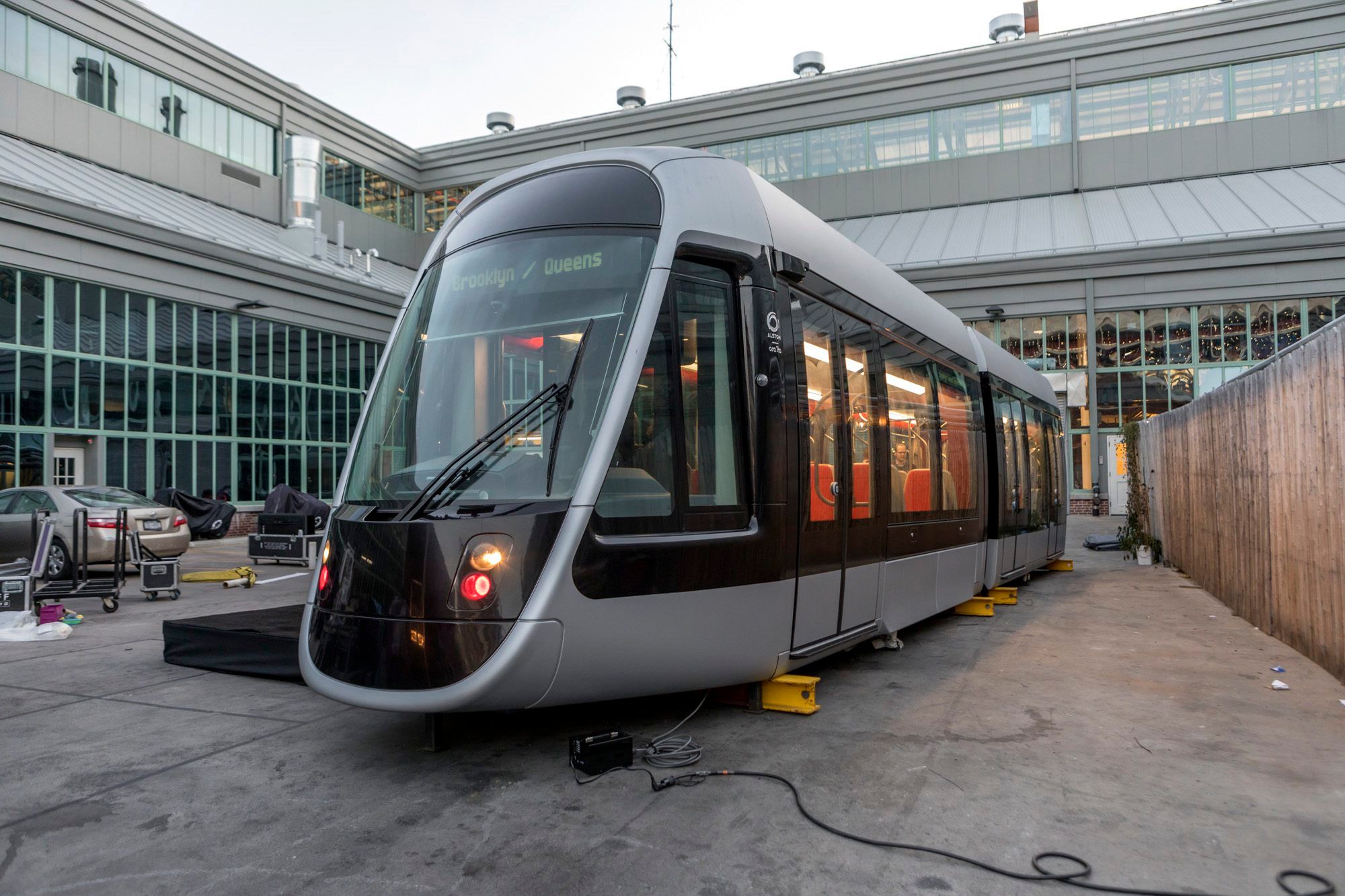 Brooklyn Borough President Eric Adams, Queens Borough President Melinda Katz, NYCHA resident association leaders, labor leaders, and transit and environmental advocates, gathered this morning to push de Blasio's administration to move forward with the BQX project which would run along 14 miles of the Brooklyn-Queens waterfront, connecting Sunset Park to Astoria.
"Today we're providing New Yorkers with their first real taste of what the BQX would look and feel like, and calling on the city to bring light rail service to areas long underserved by reliable mass transit," said Ya-Ting Liu, Executive Director of Friends of the Brooklyn Queens Connector. "Now is the moment to move forward with this transformative project to connect hundreds of thousands of New Yorkers, including over 40,000 public housing residents, to jobs, education, healthcare and recreation along the route."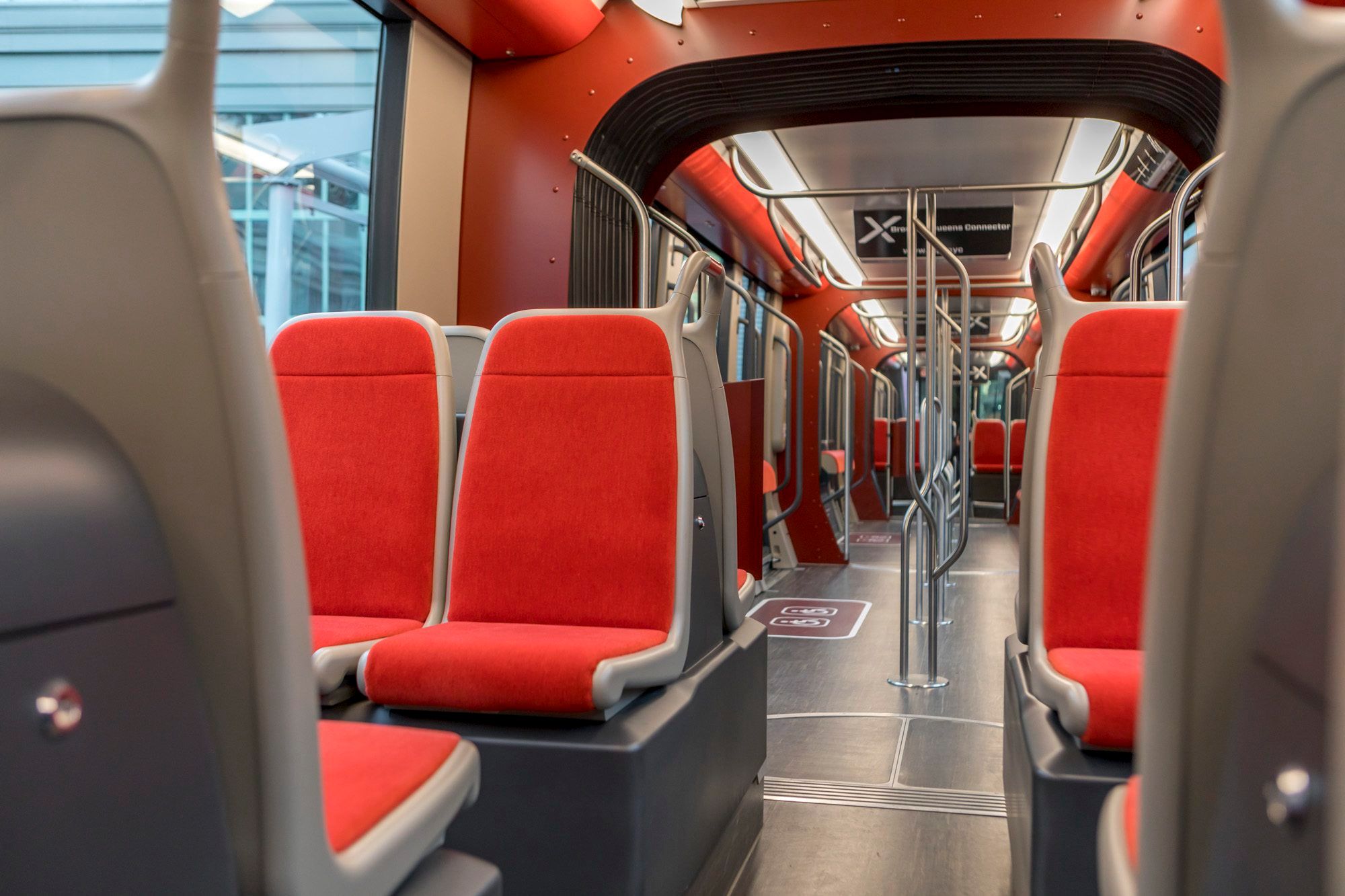 Mayor de Blasio announced plans for the BQX light rail project back in February 2016. The project would serve neighborhoods situated along the rapidly developing Brooklyn-Queens waterfront and provide connectivity and public transportation to areas severely lacking mass transit.
The BQX would serve more than 400,000 New Yorkers living along the route, as well as 300,000 working along the proposed corridor in hubs including the Brooklyn Army Terminal, Industry City, the Brooklyn Navy Yard, and Long Island City.
Manufactured by the French firm Alstom, the 46-foot-long, 8.7-foot-wide BQX prototype consists of two cars, including a driver cab. The prototype showcases the advantages of a light rail system, such as higher capacity cars, street-level boarding for mobility-challenged commuters, open-gangways, and the potential for faster average speeds compared to MTA buses.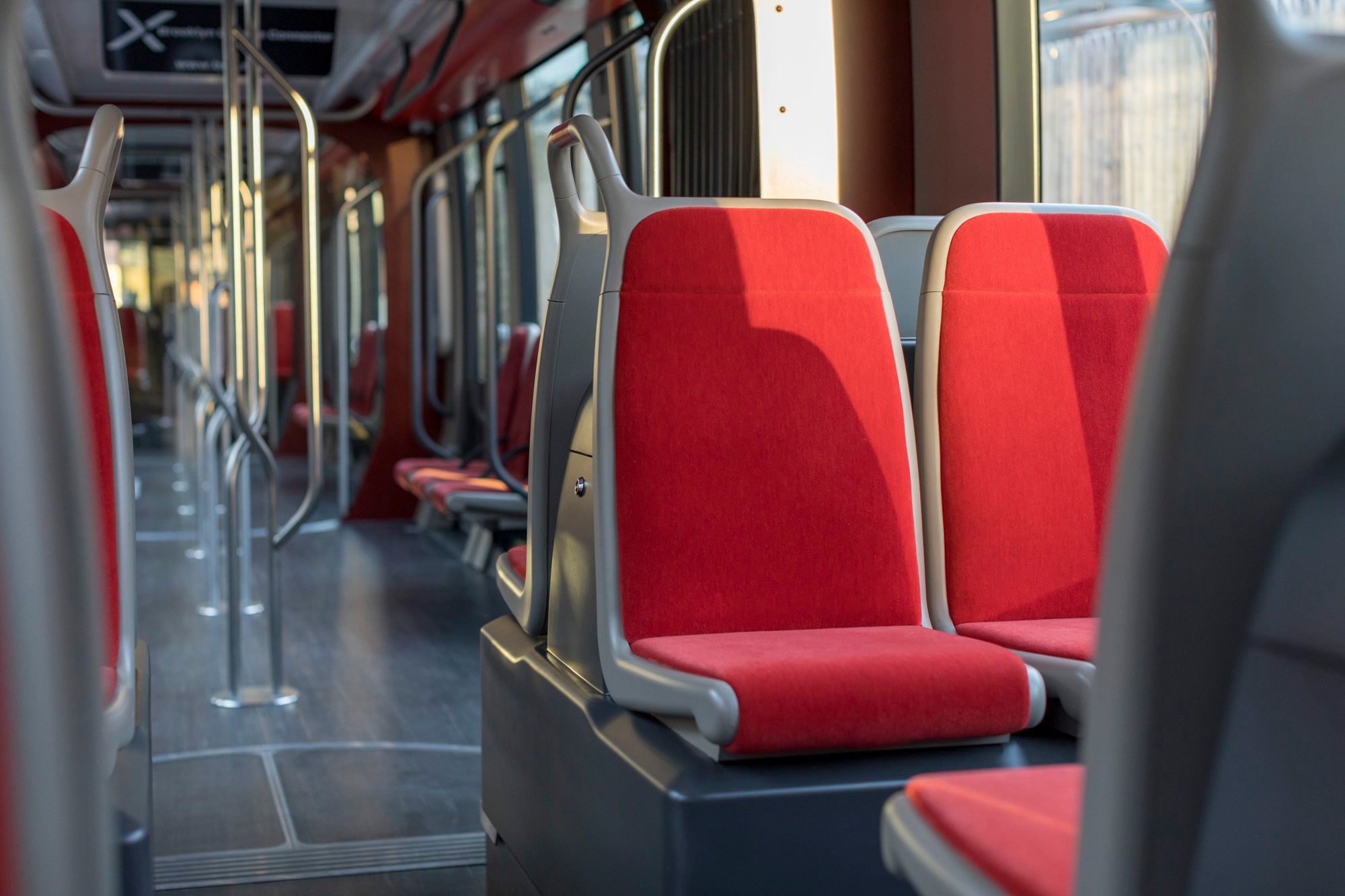 The BQX would increase the number of New Yorkers who can reach the Brooklyn Navy Yard with a 45 minute commute, including the neighborhoods of Sunset Park, Red Hook, Astoria, Woodside, and more.
"The growth of our emerging job hubs is stifled by the severe lack of transit connecting them with our workforce," Brooklyn Borough President Eric Adams said. "I am confident that the City can work productively in a community-led process on issues such as route design, financing structure, and MTA fare integration."
"I look forward to seeing this proposal advance forward," he added.
While the project is still in the feasibility study phase, perhaps City officials should consider China's Autonomous Rail Rapid Transit (ART) system which is currently under construction. Developed by CRRC, a rail transit company, the train/bus/tram hybrid is electric, self-driving, and runs on the streets (similar to a bus) but on a designated pathway (similar to a tram) directed by a series of sensors, according to Popular Mechanics.
Each car holds approximately 100 passengers, and the modular system allows cars to be added on to accommodate additional riders, or removed.
The ART system allows cities with low funding for subway or tram tracks to create an affordable mass transit option. The first ART line is scheduled to launch in the city of Zhuzhou in 2018, Popular Mechanics reports. Learn more about Autonomous Rail Rapid Transit here.