Support Our Local Shops On Small Business Saturday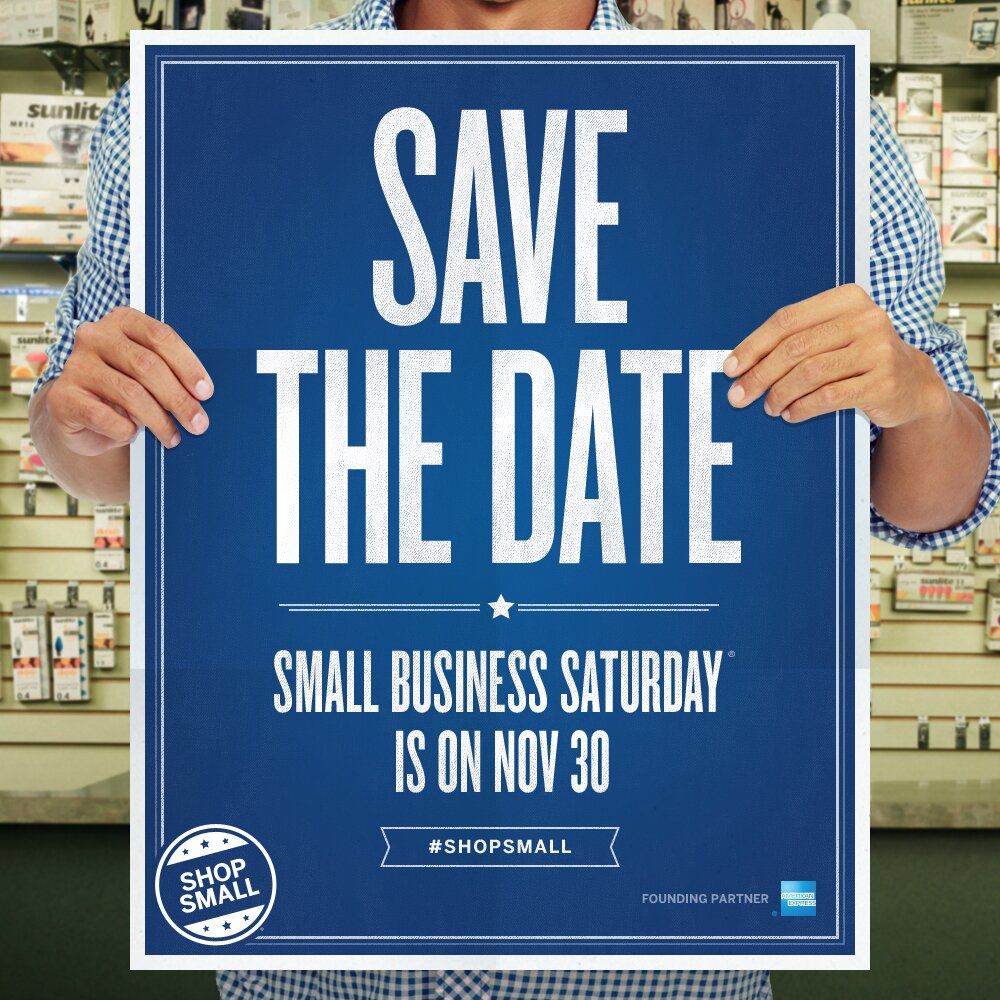 Now that Thanksgiving has passed, it can only mean one thing: Black Friday chatter is taking over. While we at the Stoop are by no means above getting psyched over sales, we'd like to suggest a better shopping alternative: Small Business Saturday.
Small Business Saturday began in 2010 in support and celebration of the small local businesses that are most likely to struggle in competition with the bigger stores and brands, especially during sale events like Black Friday. Founded by American Express (which, admittedly and a bit ironically, is not the smallest of businesses itself), it takes place on the Saturday after Thanksgiving, offering a familiar sort of main street appeal between the frenzy of Black Friday and the introversion of Cyber Monday.
So get your list together, take a walk down our bustling streets, and support our many, many terrific shops!
Along 5th Avenue on Saturday night, the 5th Ave BID is hosting Festive Fifth from 6:30-9:30pm, where kids can meet Santa, everyone can enjoy a tree lighting and free hot chocolate at 'Snice, and shoppers can take advantage of holiday specials at participating local stores that will be staying open late. See which stores are getting involved here.
Additionally, some Park Slope shops have announced specials for today and tomorrow that seem too good to pass up, so check below to see if there's something on your gift list.
A. Cheng, 152 5th Avenue
All sale items will be an additional 20% off today, Friday, November 29.
Babeland, 462 Bergen Street
If you're looking for some surprising stocking stuffers, Babeland's got a $5 deal on a number of sex toys for one day only on Friday, November 29. Plus all weekend, through Sunday, December 1, for every $25 you spend, earn $5 of "Babeland Bucks," redeemable on your next purchase.
Bicycle Habitat, 476 5th Avenue
They've got a 30% off deal on all gear and accessories that are "more than 30% black" all weekend long, plus discounts on select bikes (just no kids bikes, sadly).
Brooklyn Industries, 206 5th Avenue & 328 7th Avenue
On Friday, November 29, enjoy Grady's Cold Brew coffee and 35% off storewide from opening to 11:59am, then take 25% off storewide 12pm to close.
Butter Lane, 240 7th Avenue
If you register your Amex card, you can show up to the shop on Saturday and receive four cupcakes for free. At least it seems like you still can register — you could also have signed up for a free cupcake class, but that is full, so we're not 100% sure on the cupcakes, but it's worth a shot.
Film Biz Recycling, 540 President Street
Forget Black Friday, at Film Biz it's Green Friday — find some unique gifts, help the environment by purchasing something that might otherwise have been thrown away, and save 25% storewide today.
Items of Interest, 60 5th Avenue
Spend $100 or more on Friday, and get a free iPhone 5 case — and if you're one of the first 50 people in the shop today, you'll get one free with any purchase.
Park Slope Eye, 682 Union Street
They've got a few deals going on today, Friday, November 29 only, including free thin non-glare lenses with the purchase of regularly priced frames, and more.
Pink Olive, 167 5th Avenue
In addition to refreshments, specials, and giveaways all day long on Saturday, November 30, the gift shop will be offering a gift box filled with $40 worth of goodies to anyone who spends more than $100 at the shop. Can't make it in this weekend? They're offering free shipping for purchases on their site with the code happymonday on Monday, December 2.
Powerhouse on 8th, 1111 8th Avenue
They're celebrating their anniversary this week by giving you a gift — 30% off all powerhouse art, photography, design, and lifestyle books and all POW! kids books. Stop by on Friday from 4-5pm for a celebratory birthday toast, and on Saturday for the Indies First program, which features authors working as booksellers — Emily Jenkins mans the shop from 11am-1pm,and Teddy Wayne is there from 1-3pm.
Sweet Charity, 411 7th Avenue
They're promising some sweet deals to be announced on their Twitter feed, so check there for details.
Heard of any other great local deals? Share them in the comments below!
Image via @ShopSmall