Summer Events In Brooklyn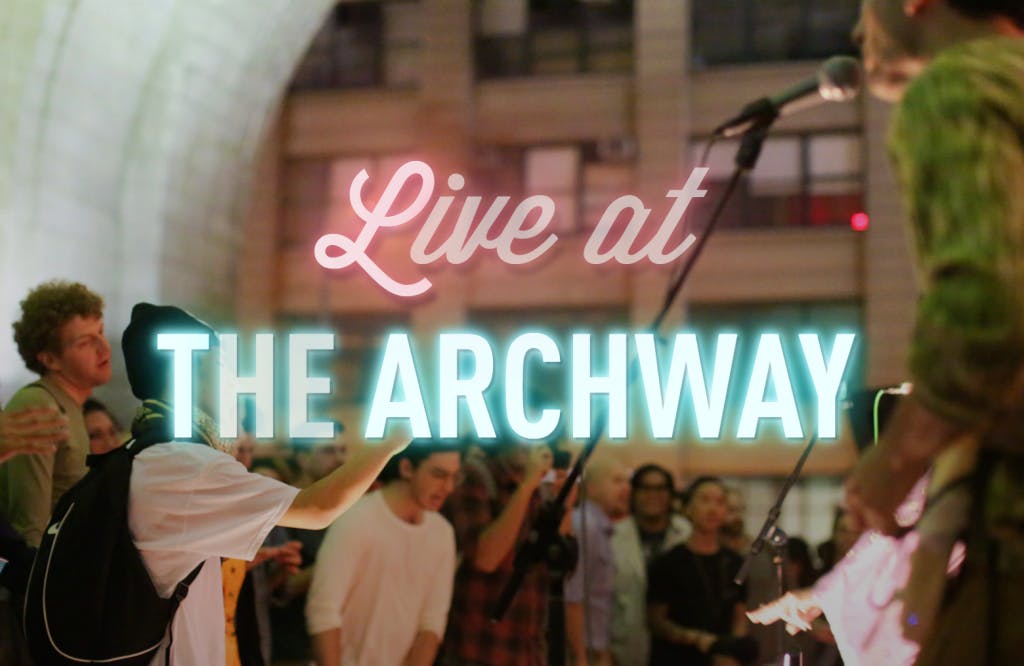 June
INDUSTRY CITY SUMMER SERIES at Courtyard 1-2, June 5 through Sept. 28 [Various prices]: This year's summer series features an expanded schedule with more than 35 concerts and dance parties. Audiences will discover a diverse line-up featuring genres spanning rock, soul, electronic, jazz, world and beyond with acts including Antibalas, Blonde Redhead, Guided By Voices, Lee "Scratch" Perry, Lion Babe, Speedy Ortiz, Wavves, and much more. Learn more at cityfarmpresents.com.
BROOKLYN PRIDE at various locations, June 8 [Free]: Celebrate Pride in Brooklyn! Events range from a 5k run (10am) to a multi-cultural festival (11am-5pm) featuring business, community, and city-wide organizations. End the day with a twilight parade (7:30pm) on 5th Avenue beginning at Lincoln Place and ending at 9th Street. Learn more at brooklynpride.org.
LIVE AT THE ARCHWAY SERIES in DUMBO, June 13 through August 29, events start at 5:30pm (unless otherwise noted) [Free]: Spend your summer evenings with live entertainment under the iconic Manhattan Bridge Archway. Each event will feature a different musical group as well as a visual artist's work shown in a pop-up gallery. Attendees can also grab a beer, wine or dinner bites from The DUMBO Station. Learn more here and at dumbo.is.
MAKE MUSIC NEW YORK at various locations, June 21 [Free]: Celebrate the musician in all of us with Make Music New York, a day-long festival with 1,000+ concerts in public spaces throughout the five boroughs. From hip hop to opera, Latin jazz to punk rock – performances will take place on streets, sidewalks, stoops, plazas, cemeteries, parks, and gardens.
CONEY ISLAND FRIDAY NIGHT FIREWORKS at W. 12th Street and Boardwalk, June 21 through August 30, 9:45pm [Free]: The Alliance for Coney Island hosts this weekly fireworks spectacular that lights up the Coney Island skyline every Friday night throughout the summer (weather permitting).
MERMAID PARADE at Coney Island, June 22, 1pm [Free]: A celebration of ancient mythology and rituals of the seaside, this parade showcases more than 3,000 creative individuals from all over the five boroughs and beyond. The event will welcome the summer with incredible art, entrepreneurial spirit and community pride.
July
OCEAN WONDERS: SHARKS! at the New York Aquarium, July through August [Free with admission]: Debuting last summer, Ocean Wonders: Sharks! returns with a brand new 57,000-square-foot exhibit that's home to a variety of sharks, rays, sea turtles, and more than 115 marine species. The aquarium will also hold after-hour events until 10pm on Fridays and Saturdays, including DJ performances, trivia, and sea lion shows.
INDEPENDENCE DAY in Prospect Park, July 4, 12pm to 5pm [Various prices]: Join the Prospect Park Alliance for family-friendly programming to celebrate two Independence Days: America's independence from England in 1776 and the emancipation of enslaved African-Americans in New York in 1827. Plus enjoy nature exploration at the Prospect Park Audubon Center and a ride on the Carousel.
CONEY ISLAND'S 4TH OF JULY CELEBRATION at various locations, July 4, 10am-12am [Various prices]: Celebrate Independence Day on Coney Island. Deno's Wonder Wheel Amusement Park, Luna Park NYC, and the New York Aquarium will be open all day! The Nathan's Famous Hot Dog Eating Contest will kick off the day at 10am, while the Brooklyn Cyclones take on the Aberdeen IronBirds at 6pm, and The Steeplechase Spectacular Fireworks show wraps up the festivities at 9:50pm.
SOUL SUMMIT at Fort Greene Park, July 14 (4pm-8pm) + August 11 (4pm-8pm) [Free]: Head to Fort Greene Park and enjoy this summer institution. Now in its 15th year, Soul Summit will bring two Sundays of house music and community to Fort Greene.
JAZZ FEST at Fort Greene Park, July 20 (3pm-7pm) + Sept. 7 (3pm-7pm) [Free]: For two Saturdays this summer, local jazz star Eric Frazier will bring together an all-star lineup of musicians for free performances at Fort Greene Park.
FREE SUMMER CONCERTS IN BAY RIDGE at 79th Street and Shore Road Park, July 23 through August 27, 7pm [Free]: The NIA community services network along with Council Member Justin Brannan and Senator Andrew Gounardes are presenting a series of free summer concerts throughout July and August. Performers include Head Over Heels, The Fuzzy Lemons and more. Email AskJB@council.nyc.gov for more information.
August
NOCTURNAL CRITTER CRAWL at the Brooklyn Botanical Gardens, August 1 + 8, 7:30pm-9:30pm [Tickets begin at $28]: Join this moonlit walk and workshop about bats and other nocturnal wildlife. Attendees will have a chance to hear bat echolocation, see them in flight, and learn about their key role in our survival on the planet today. Plus, there's an opportunity to watch rabbits and other mammals, as well as beetles, spiders, and moths, as they begin their nightly routines.
SUMMER STROLLS on 5th Avenue, Park Slope, August 11 (3pm-7pm) + August 17  (5pm-9pm) [Free]: The Park Slope 5th Avenue BID will be closing off 6 blocks to traffic and opening up for fun. A climbing wall, music, salsa dancing, pop-up park, games, exercise classes, and pizza eating contest, are just some of the activities attendees can expect.
SAND SCULPTING COMPETITION at Coney Island, August 17, 12pm-4pm [Free]: Grab a shovel, pails, and head to the beach for Coney Island's 29th annual sand sculpting competition. The contest is open to all ages with first, second, and third prizes awarded in multiple categories (family, individual, adult, and adult group).
AFROPUNK BROOKLYN at Commodore Barry Park, August 24 + 25 [Tickets begin at $60]: This music festival brings together artists from a variety of genres. Kamasi Washington, Gary Clark Jr., Leon Bridges, FKA twigs and Jill Scott will headline with many more artists included in the lineup. Learn more at afropunk.com.