State Legislators Struggling To Find Budget-Friendly Rents For NYC District Offices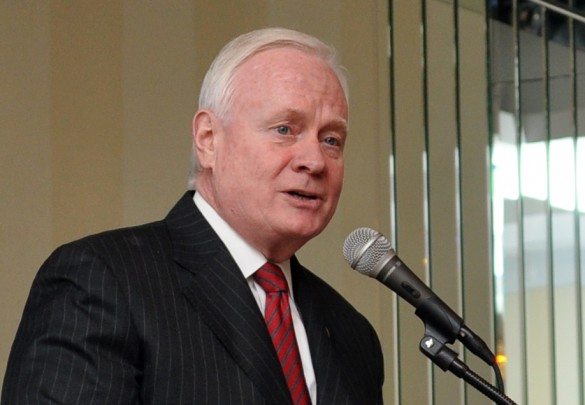 With the cost of renting out storefront property perpetually on the rise across the city, it comes as no surprise that many local politicians are having trouble meeting the budget limitations set for their respective headquarter bases. State senators based in New York City are allotted $40,000 a year for rental expenditures, but many have gone over that line, according to a report in the New York Post.
One of the state senators marked for going over their rental budget allotment is our own Marty Golden who rang up a yearly rent bill of $48,000 for his Bay Ridge headquarters. Still, its hard to blame Marty when a typical small storefront property on Sheepshead Bay Road goes for more than $4,000 a month.
Golden isn't the only local politician having trouble meeting the limit:
Sen. Tony Avella (D-Queens) paid $49,723 for his district office at 38-50 Bell Blvd. He insisted the Senate Republicans negotiated his lease — claiming he didn't even know he was over the limit.
Even imprisoned ex-Sen. Carl Kruger (D-Brooklyn) and indicted former Sen. Shirley Huntley (D-Queens) got in on the fun, despite having represented lower-rent neighborhoods, spending $45,000 and $47,452, respectively.
[Jeff] Klein cut his annual rent by $15,000 by leaving his East Tremont Avenue district office for the Hutchins Center, where he pays "market rate," said spokesman Eric Soufer.
"Believe me, nobody comes to work for us because of the accommodations," Soufer said. "I've had college dorm rooms that are bigger than our office."
The problem politicians like Golden face is that they could rent cheaper space on higher levels in office buildings, but they would lose on-the-street contact and easy access to their constituents.
We put the question to our readers as to what is more important; paying extra to keep your local politicians closer to the ground and more accessible, or saving costs by pushing their headquarters into harder to access office spaces?