Standoff Between Cops & Emotionally Disturbed Man On Neck Road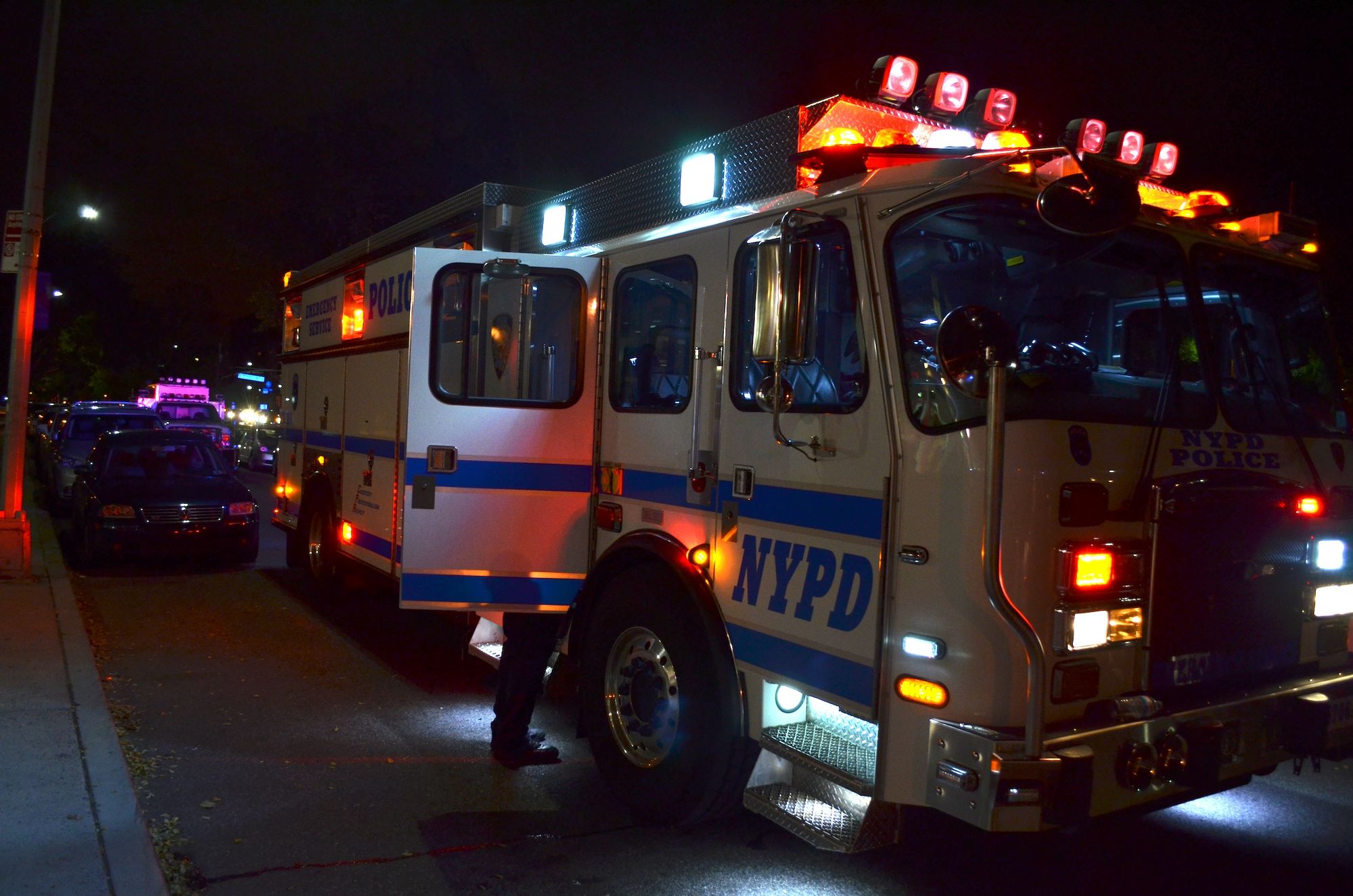 After an hour-long standoff Tuesday night, police safely removed a "disturbed individual" from his barricaded Gravesend home.
The NYPD could not provide further information about why the man needed to be extracted from the two-story residential building near Gravesend Neck Road and McDonald Avenue. They said said he was unarmed and moved to a local hospital after being taken into custody.
Local cops and officers from the Special Operations Division swarmed the residence just after 5pm. After more than an hour negotiating with the man, who was not identified by police, officers forced their way into the home and escorted him out, according to the NYPD.
Two similar incidents occurred within a 24-hour period in October. Cops were forced to lockdown a 23-story building in Trump Village after a Vietnam vet, who a neighbor said suffered from PTSD, barricaded himself in his apartment and started tossing silverware out the window of his 16th-floor apartment. The next day, police pulled an emotionally disturbed man with a knife out of his home near Batchelder Street and Avenue Y. Last month, cops used a net to rescue a near-naked suicidal man from a ledge on Bay Parkway in Bensonhurst.