St. Francis Covers Up Beloved Dixon's Bike Shop Mural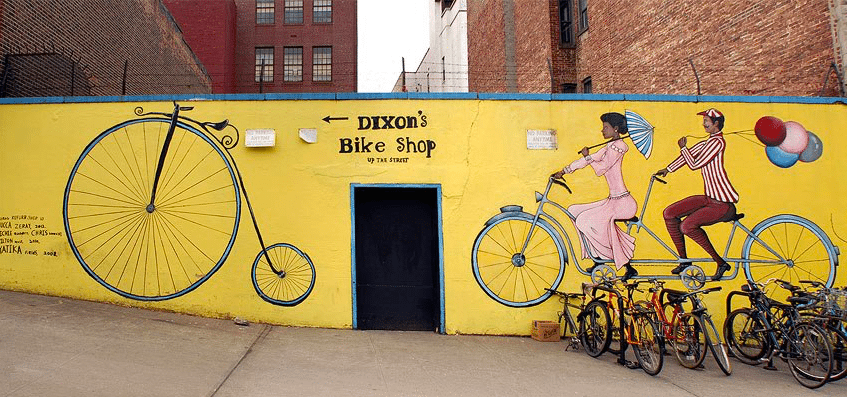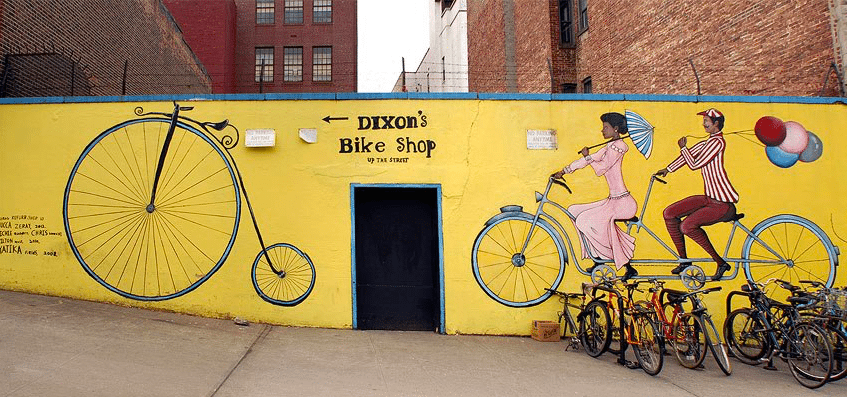 [Updated: Monday, June 12, 5:45pm] A representative of St. Francis College in Brooklyn Heights has confirmed that the college is not merging with St. Francis Xavier School in Park Slope as previously reported, and has no involvement with the mural's removal. See full update here.
After more than 40 years, the vibrant mural directing the way to neighborhood institution, Dixon's Bicycle Shop, is no more.
St. Francis Xavier School, located around the corner at 763 President Street, owns the wall on Union Street which displayed the mural. The wall, which closes off the school's backyard, was painted white late last week, covering up the beloved artwork.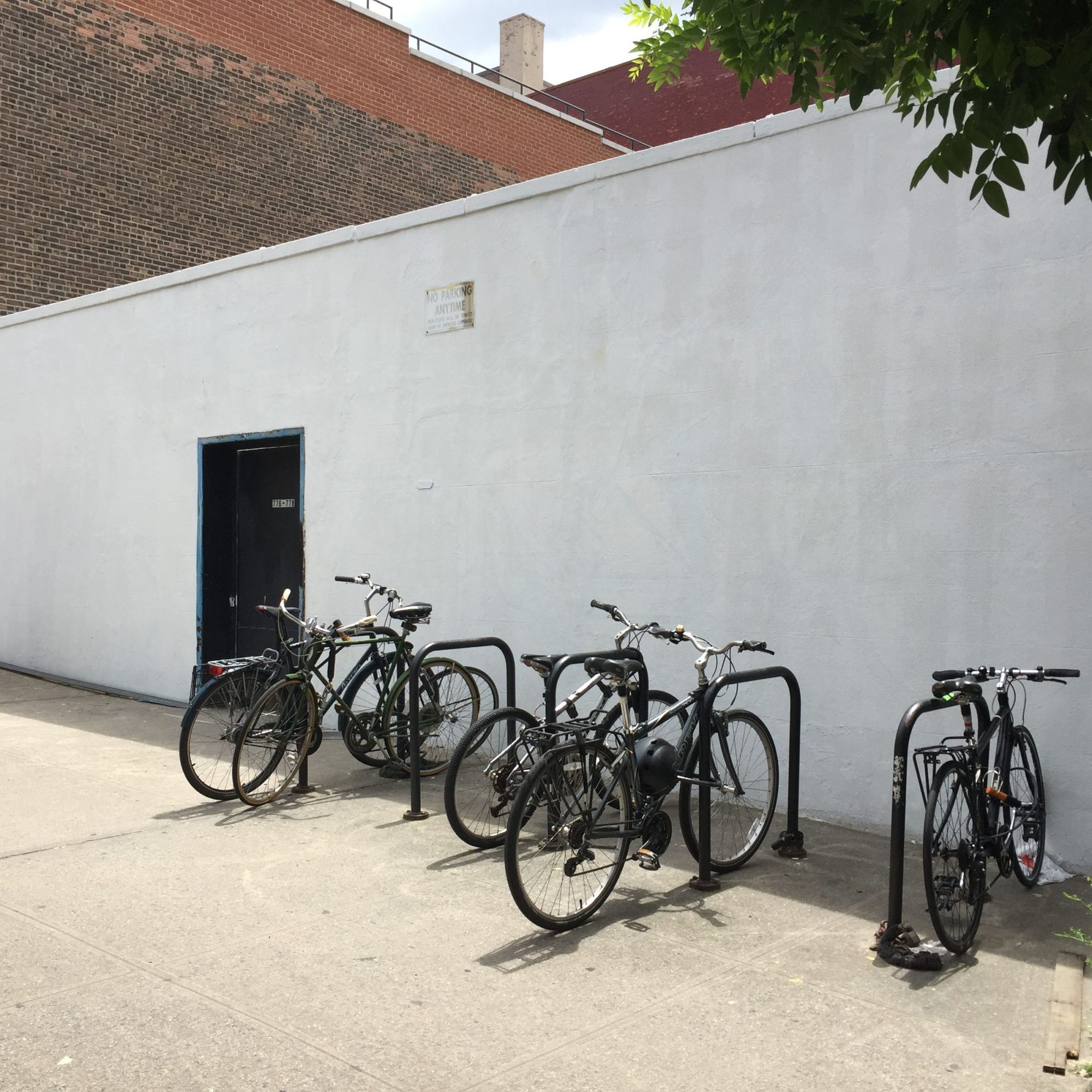 The school recently merged with St. Francis College in Brooklyn Heights and wants to put an advertisement on the wall in place of the mural. Despite the Dixon family's efforts—meetings with the school's new administration, a petition, etc.—they were not able to save the mural.
"The new school administration want[s] to advertise their school and college which have merged together and they want to put up an advertisement for their school," David Dixon, the Manager of Dixon's Bicycle Shop told BKLYNER. "I feel after 40 years of having the mural there, either it could be a shared wall or maybe we could do something else…the wall was definitely a part of the neighborhood, a part of the community."
Dixon says that the idea for the mural came about decades ago when the wall had been a neighborhood eyesore. "That wall was all graffiti," Dixon explains. "My dad, going back and forth from the house to the shop, he saw that kids would constantly graffiti the wall, so he told the principal, 'If I put a mural on this wall, I'll stop the kids from graffiti-ing [it].'"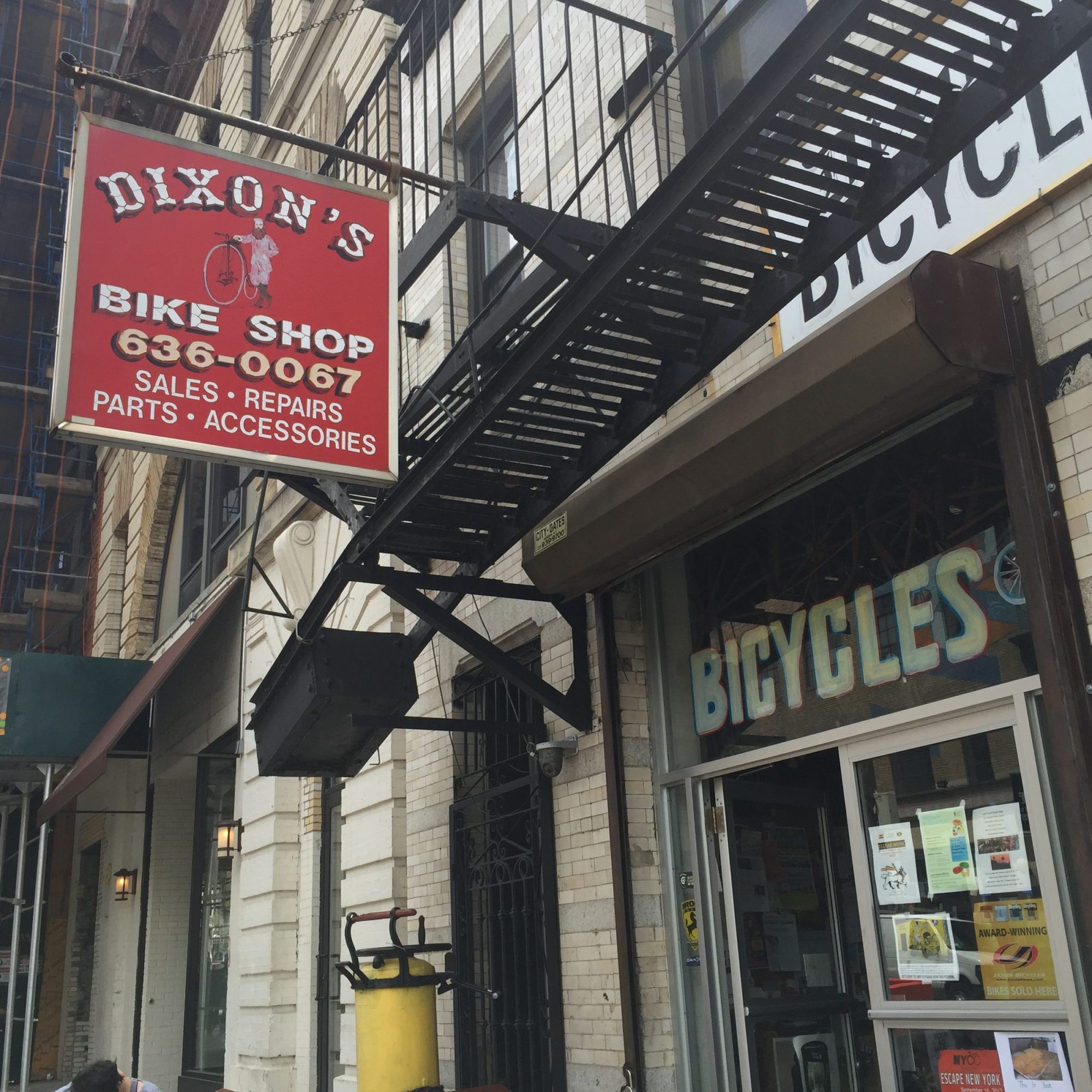 The principal at the time agreed and the senior Dixon's idea worked. The mural had been a mainstay in the area since, getting an update regularly over the years.
Dixon's mother is hoping to attend an upcoming meeting at St. Francis to discuss with school officials a compromise or the possibility of painting a new mural.
"It was a nice mural. People grew up, moved away, came back, and the mural was always there." Dixon says. "It's shocking not to see it now."