Spook-tacular Halloween Events In Brooklyn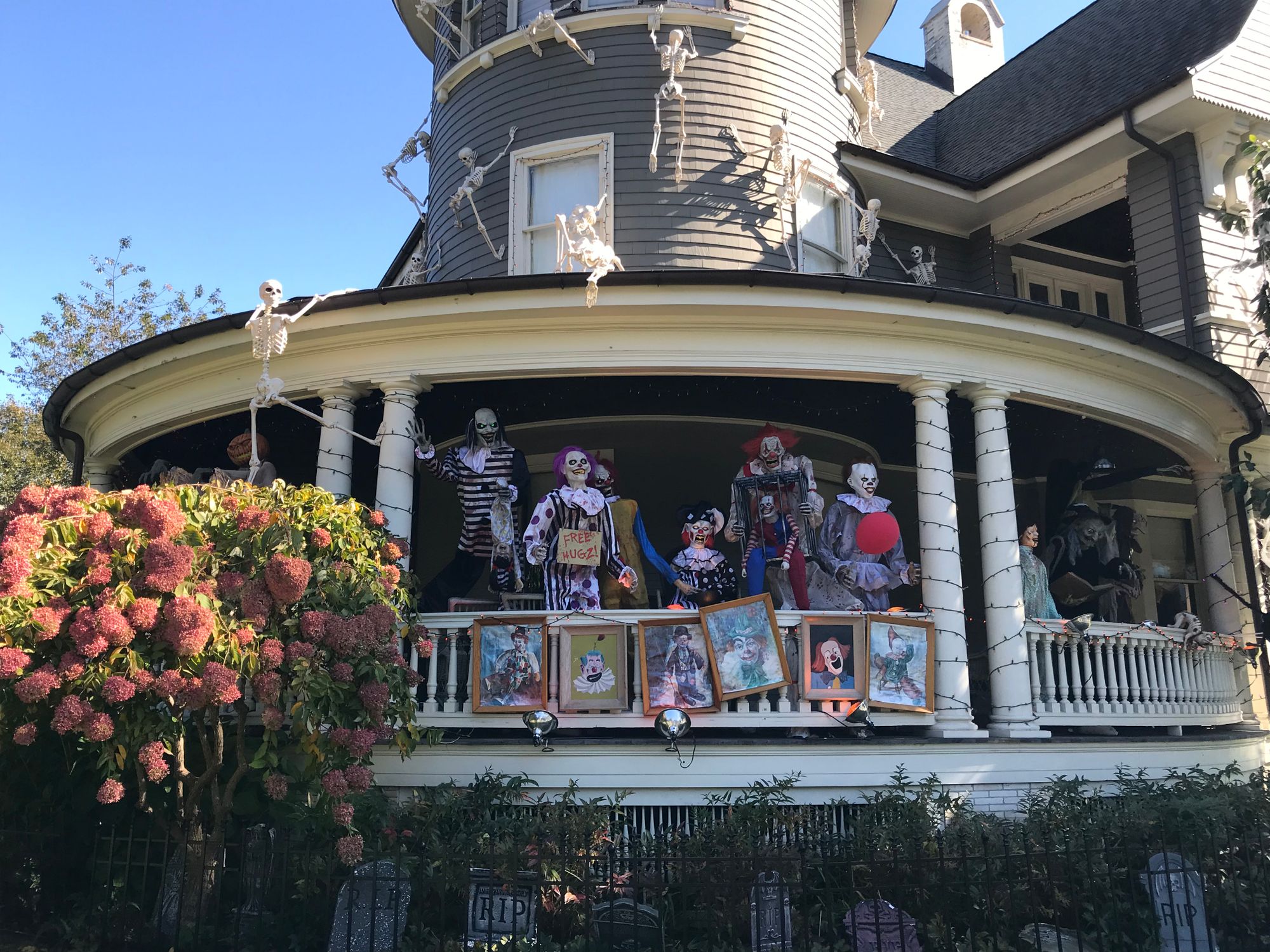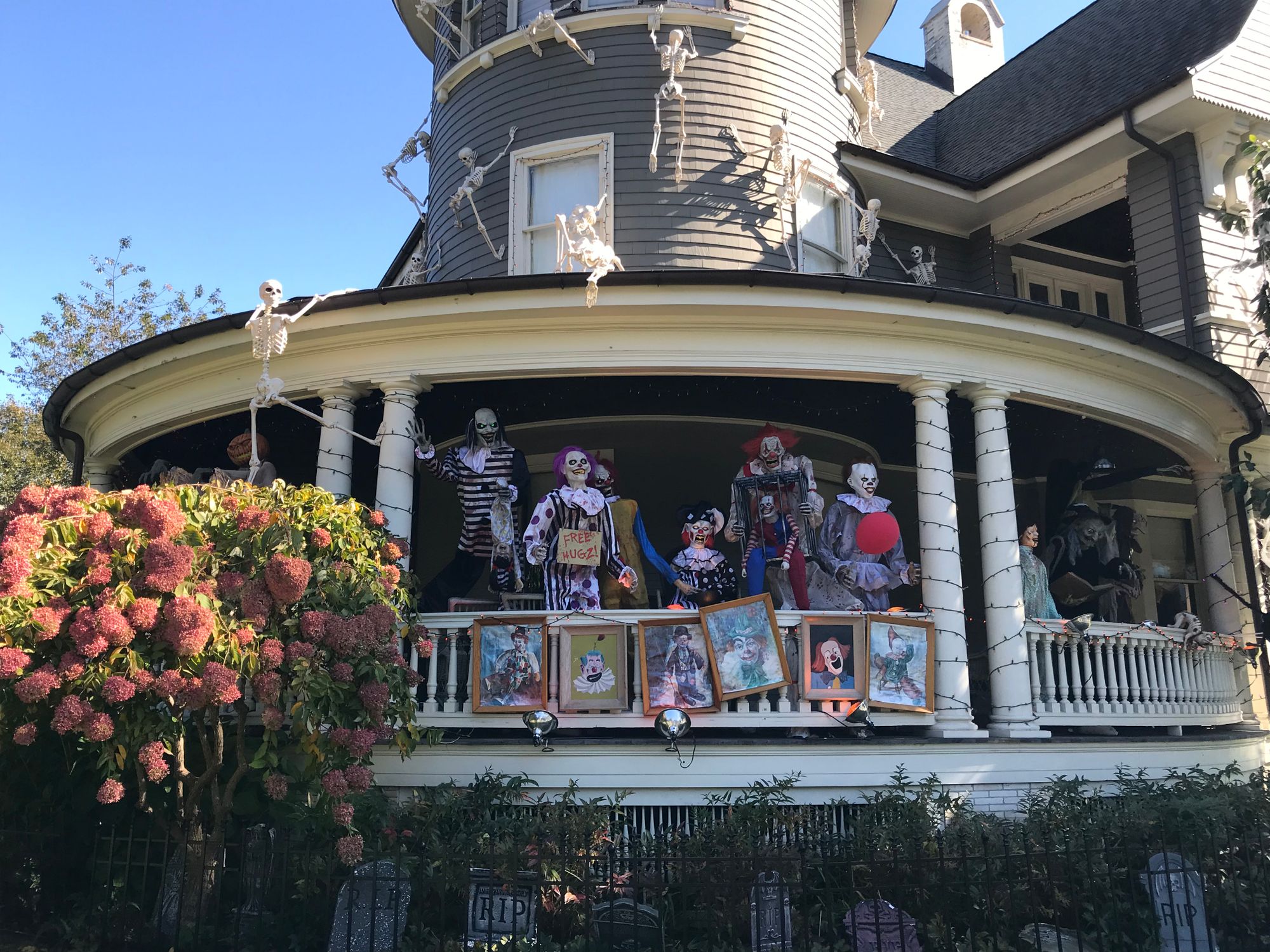 Saturday, October 26
3RD ANNUAL KIDS HALLOWEEN PARADE + SCAVENGER HUNT
Industry City, 274 36th Street, Sunset Park, 10am-4pm
The third annual Kids' Halloween Parade + Trick-or-Treat Scavenger Hunt will include mural painting, a pumpkin patch, and other family-friendly activities.
21ST ANNUAL GREAT PUPKIN DOG COSTUME CONTEST
Fort Greene Park (at Washington Park), Fort Greene, 10:30am-2pm
Fort Greene Pups hosts the annual Great PUPkin—"Brooklyn's largest and most outrageous dog costume contest" where adorable doggies compete for Great PUPkin rosettes as well as prizes donated by local businesses. [$10 registration fee per dog]
10th ANNUAL CONEY ISLAND CHILDREN'S HALLOWEEN FESTIVAL
MCU Park, 1904 Surf Avenue, Coney Island, 11am-2pm
Alliance for Coney Island hosts the 10th annual Children's Halloween Parade featuring games, face painting, live entertainment, trick-or-treating, and The Official Coney Island Costume Contest. Registration begins at 10am and is open to kids 15-years-old and younger. Participants must be in costume and accompanied by an adult.
19TH ANNUAL FORT GREENE PARK HALLOWEEN FESTIVAL
Fort Greene Park, Fort Greene, 12pm to 3pm
The 19th Annual Fort Greene Park Halloween Festival, held at the park's central lawn, will feature a pumpkin patch, face-painting, train rides, activities, and more.
CARROLL PARK HALLOWEEN CELEBRATION
Carroll Park, Carroll Gardens, 12pm-2pm
The annual costume party begins with remarks from local elected officials followed by live music, games, prizes, arts, crafts, a photos, and refreshments.
40TH ANNUAL PROSPECT PARK HAUNTED WALK & FAIR
Prospect Park, the Nethermead meadow, 12pm-3pm
The Prospect Park Alliance hosts the 40th annual Halloween Haunted Walk & Fair! Join a variety of zombies, witches, werewolves, and other ghouls on a haunted walk through Lookout Hill (ideal for kids ages 7-12). All ages can enjoy the Halloween Fair on the Nethermead, featuring lots of family-friendly activities and food trucks. RSVP here.
3RD ANNUAL BKLYN BOO!
City Point, Downtown Brooklyn, 2pm-5pm
City Point and Brooklyn Bridge Parents host this Halloween party for kids aged 1-10. Enjoy free crafts, pumpkin carving, face painting, magic shows, and lots of candy!
THOMAS GREENE PLAYGROUND HALLOWEEN PARADE
Thomas Greene Playground, Gowanus, 2pm-4pm
The annual Halloween parade will include a costume contest, pumpkin painting, and more!
ROCK IS DEAD IV
Unit J, Bushwick, 8pm-3am
The Bushwick DIY venues hosts the 4th annual Rock Is Dead party, "a night of ghoulish delights and rock acts brought back to life" by local bands. The spooky night will feature "HALLoween & OATS" and "The B52Gees" (a mix of The B52s, Bee Gees, and The Fugees). [Tickets $12]
Sunday, October 27
PIERREPONT PLAYGROUND HALLOWEEN PARADE
Pierrepont Playground, Brooklyn Heights, 10:30am
The annual Halloween parade will be followed with a bake sale, crafts, and playground activities.
COSTUME CONTEST AND MINI-PARADE AT THE OLD STONE HOUSE
The Old Stone House and Washington Park, Park Slope, 1:30pm -4pm
Park Slope Parents hosts this annual Halloween Costume Contest and Mini-Parade for the little ones who have to go to bed early. There will be pumpkin decorating starting at 1:30pm and the costume contest will take place at 2:30pm. The mini-parade around the park kicks off at 3:15pm with awards for various categories. The theme for this year's parade is "Mother Earth." [$5]
Tuesday, October 29
FILM SERIES: THE MOST SCARED I'VE EVER BEEN
Brooklyn Museum, Prospect Heights, 7pm (+Oct. 30 & Oct. 31)
The Brooklyn Museum screens 3 nights of scary movies with special guests. The filmmaker Jim Jarmusch, playwright Jeremy O. Harris, and actors Zazie Beetz and David Rysdahl will present films that "made them the most scared they've ever been." Jarmusch kicks off the series on Tuesday, Oct. 29 with The Evil Dead; on Wednesday, Oct. 30, Harris presents Eve's Bayou; and on Thursday, Oct. 31, Beetz and Rysdahl will screen Under the Shadow. [Tickets: $16]
OUTDOOR CINEMA: HALLOWEEN MOVIES
Parklife, Gowanus, 9pm (+Oct. 30 & Oct. 31)
Parklife will present 3 nights of outdoor screenings of Halloween-themed movies, starting Tuesday, Oct. 29 with It's the Great Pumpkin Charlie Brown; followed on Wednesday, Oct. 30 with Hocus Pocus; and wrapping up on Thursday, Oct. 31 (8pm) with The Evil Dead.
Wednesday, October 30
HOT MAMA: SINGING GAYS SAVING GAIA
Roulette, Boerum Hill, 8pm (+Thursday, Oct. 31 at 7pm & 9:30pm)
Heartbeat Opera presents the 6th annual Halloween Drag Extravaganza, a mix of "opera, drag, and pastiche." The theme for this year's production is climate collapse. Talk about scary! [Tickets start at $30]
Thursday, October 31
BONEYARD BASH
Domino Park Dog Run, Williamsburg, 2pm-8pm
This doggy Halloween bash will offer free treats and prizes for your furry best friend, as well as plenty of photo ops during the Dog Costume Parade (6:30pm).
BAM BOO!
BAM, Fort Greene, 4pm-7pm
BAM hosts its annual Halloween block party on Lafayette between Ashland Place and St. Felix Street. Families can enjoy music, candy, games, arts & crafts, a costume contest, and more.
BAY RIDGE HALLOWEEN FESTIVAL
Owl's Head Park, Bay Ridge, 4pm-8pm
Lots of family-friendly Halloween fun will be offered at this annual event including a costume contest, candy, music, bouncy rides for kids, pumpkin painting, and more.
COBBLE HILL HALLOWEEN PARADE
Cobble Hill Park, Cobble Hill, 4pm-6pm
For 20+ years the Cobble Hill Association has been hosting this festive hour-long Halloween parade. Costumed families meet in the park and follow musicians along the route which marches down Congress to Henry, around to Warren Street and back to the park.
CON-SPOOK-ATORY 2019
Brooklyn Conservatory of Music, Park Slope, 4pm-6pm
The Brooklyn Conservatory of Music will be transformed into a Con-spook-atory featuring a haunted garden, spooky musical performances, candy, and more.
DYKER FRIGHTS
79th Street (between 11th & 12 Avenues), Dyker Heights, 4pm-8pm
This annual Halloween haunt features lots of spooky sights and "scare actors" on trick-or-treat night!
MYRTLE MONSTER MASH DANCE PARTY
Myrtle Avenue Plaza (Myrtle Avenue & Emerson Place), Clinton Hill, 4pm-6pm
The Myrtle Avenue BID invites all to its 3rd annual Halloween party featuring music and dancing, including a Thriller group dance led by student dancers from P.S. 20. There will be games, candy, and mini pumpkins to paint! Costumes are encouraged, but not required. Kids 12 and under must be accompanied by an adult.
DUMBO-WEEEEEEEN!
Archway Under the Manhattan Bridge, DUMBO, 4:30pm-8pm
The DUMBO BID hosts this annual Halloween celebration and March to the Arch. Costumed participants meet at Brooklyn Roasting Company then parade through the cobblestone streets to the Manhattan Bridge Archway where there will be live music, arts & crafts, a photo booth, prizes for best costumes, and more.
WEST MIDWOOD HALLOWEEN PARADE
End of Glenwood Road (off Rugby Road), 6pm
Cider and snacks will be served at 6pm followed by the parade which will start at 6:30pm. All neighbors are welcome to join, especially kids in costume. Bring snack donations—cookies, cupcakes, doughnuts, etc.—if possible. Trick-or-treating throughout the neighborhood will begin after the parade.
PARK SLOPE CIVIC COUNCIL ANNUAL HALLOWEEN PARADE
Parade begins at 7th Avenue & 14th Street, Park Slope, 6:30pm-8pm
This popular annual family-friendly Halloween parade starts at 7th Avenue and 14th Street, marches north on 7th and west to J.J. Byrne Playground at The Old Stone House on 3rd Street. This year's theme is "Mother Earth."
PROSPECT PARK SOUTH / VICTORIAN FLATBUSH HALLOWEEN PARADE
Parade begins at 5:30 at Argyle and Albemarle Roads. You can't miss it. Usually, streets are closed to traffic between Church and Beverley, Marlborough to Stratford Roads, and many houses start treating after the parade.
THE CABINET OF DR. CALIGARI
National Sawdust, Williamsburg, 8pm
National Sawdust presents a special screening of the 1920 German Expressionist silent classic The Cabinet of Dr. Caligari accompanied by a live score by composer Ricardo Romaneiro. [Tickets $25]
THE OCCASIONALISTS PRESENT: THE ROCKY HORROR PICTURE SHOW
Littlefield, Gowanus (doors at 7pm, show at 8pm)
The Occasionalists host their 5th Annual Rocky Horror Picture Show Revue and Live Karaoke Halloween Extravaganza featuring two live karaoke sets with special guest singers. Sing on stage or just do the Time Warp again. The night will feature film clips from the cult classic and a costume contest. [Tickets $12-$15]