SPLASH Health Spot Brings Natural Goodness To Flatbush Avenue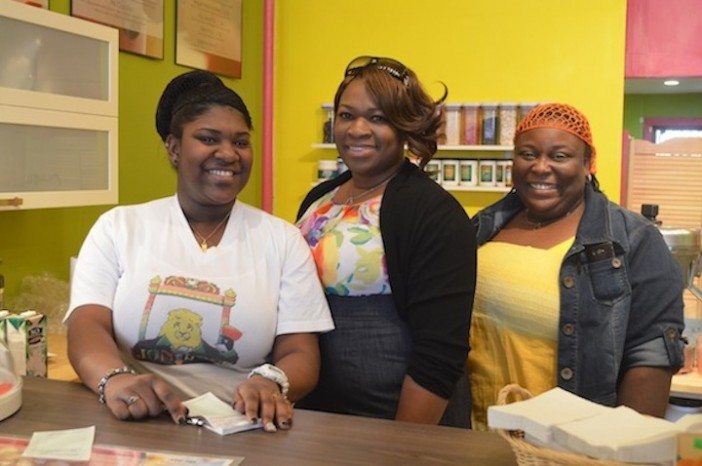 Alycia Guichard does it all. When she's not busy running SPLASH Health Spot at 1059 Flatbush Avenue (between Beverley Road and Duryea Place), which opened January 11, the Flatbush native (at center of photo) keeps herself busy as a lawyer and motivational speaker, and has made it her life's mission to help the community she grew up in.
The idea for SPLASH started off as a joke between Alycia and her mother, who owns the building where the storefront is. While looking for a new tenant and expressing her concerns for finding the right match, Alycia playfully suggested that maybe she should take it over. What started in jest has turned into a beautiful health store, which the area has been missing until now.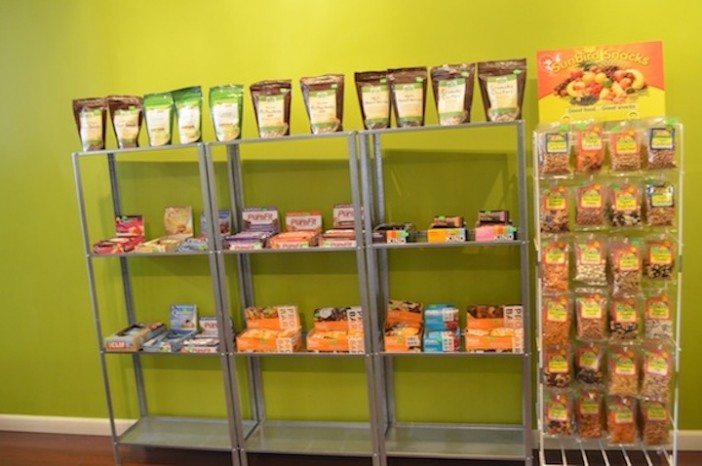 What's in a name? SPLASH is an acronym for Society, Politics, Law, Advocacy, $ecurity, and Health. Alycia's goal is not only to provide organic and all natural products, but also to pass on her knowledge to customers so they may apply that holistic approach in their lives.

You can find an array of products such as protein, fruit, or veggie smoothies, vitamins, minerals and oils, organic beauty products like aluminum-free deodorant at SPLASH, as well as vegan and vegetarian patties in your choice of vegetable, and foods like callaloo, ackee, fish, and chicken. Although Alycia now resides in New Jersey, she says she is always thinking of new ideas to help the neighborhood.
"I want it to be a place where you can satisfy all your organic needs," Alycia says, but insists that a customer's experience shouldn't end with a product. "It is mandatory for my staff to be friendly and provide great service. People should feel uplifted and happy to be here."
And with the big smiles one receives on the way in, it's hard to feel any other way.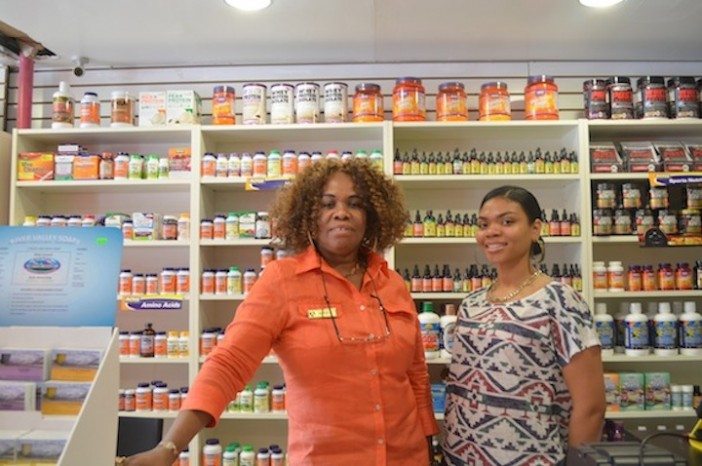 As for customer favorites, Alycia says SPLASH's organic fruit and vegetable juices as well as smoothies like the Green Giant and the Mango Crusher are popular. The shop is continually taking shape, though, and Alycia says you can expect to see a selection of salads, wraps and fresh squeezed juices for ailments in the near future, as well as a possible sitting area with comfy couches and the start of an advocacy center in July.
"The excitement about what this store will become outweighs all the difficulties we may face as a new business," says Alycia.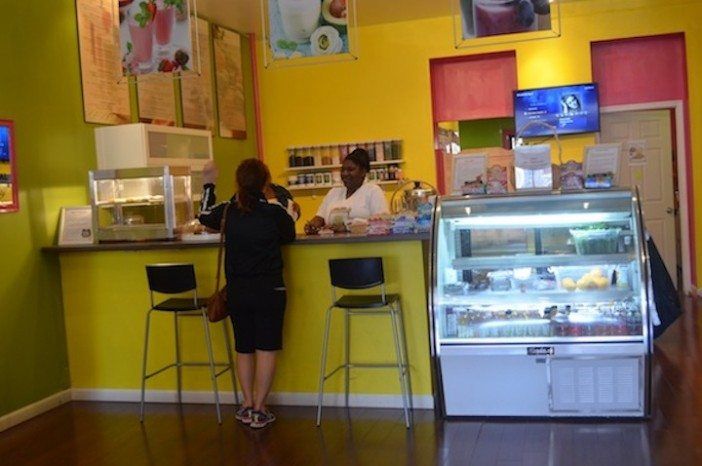 SPLASH's grand opening celebration will be on Thursday, July 12, and neighbors are invited to sample goodies while industry professionals offer advice on leading a healthy life. Until then, you can stop by SPLASH Monday through Saturday from 10am-8pm and Sunday 12-7pm (with the possibility of earlier opening and later closing hours in the summer), follow Alycia and co on Facebook, or wish them luck over the phone at 718-287-SPOT (7768).