Space Available At Home Run Baseball Camp (Sponsored)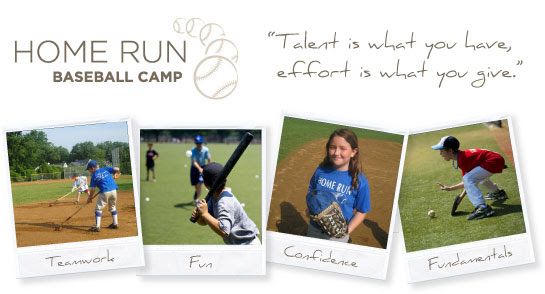 Summer is Here!
SPACE AVAILABLE FOR ALL SUMMER CAMPS
FEATURED IN THE WALL STREET JOURNAL – check out the video below as well!
Home Run Baseball Camp at the Parade Grounds is back for our 4th year at Parade Grounds Field #7!
June 15th through September 4th
Half and Full Days Available
Drop-In's Welcome
Full Aftercare 3:00 – 6:00 PM
New Bus Service from Brooklyn Heights
Convenience Features

(Our goal is to be convenient and flexible!)
Courtesy Early Drop-Off at 8:15
Aftercare till 6:00PM – $30 per family/ day
New Bus Service (details below)
HRBC Shuttle Bus – Brooklyn Heights to Parade Grounds

(Four stops and approximate times below!)
Beginning and End of Bus Route: First Unitarian Congregational Society (corner of Monroe Place and Pierrepont St., Brooklyn Heights) – 8:00am pick-up/4:00pm drop-off
Stop 1: Cobble Hill Starbucks (corner of Smith and Wykoff) – 8:15am pick-up/3:45pm drop-off
Stop 2: P.S. 321 (corner of 7th and 2nd) – 8:30ampick-up/3:30pm drop-off
Stop 3: Prospect Park West and 9th – 8:40am pick-up/3:20pm drop-off
Camp Location: Parade Grounds Field 7 (corner of Caton and Stratfield) – 8:50am arrival/3:10pm departure
Home Run Baseball Camp prides itself in having the highest customer service and providing the most flexibility to parents.  If you have a question, please ask!
Highlights for 2015!
100 swings per day
100 ground/fly balls per day
2 games a day
encouraging and motivating, co-ed staff
great special guests
popsicle challenge
hose downs
baseball trivia and history
As always, if you are not completely satisfied, let us know and we will issue a full refund.
Email us at contact@homerunbaseballcamp.com or call 202-726-8311