Southern Brooklyn Elected Officials Blast Mayor For Failing Calvert Vaux
In time for summer, elected officials from southern Brooklyn are once again calling on Mayor Bill de Blasio's administration to make good on the city's commitment to pour $40 million into Gravesend's Calvert Vaux Park.
Councilman Mark Treyger, Borough President Eric Adams, Senator Diane Savino , and Assemblymembers William Colton and Pamela Harris released statements today reminding City officials that in 2007, the administration of former Mayor Michael Bloomberg promised residents of Southern Brooklyn that the 77-acre green space would receive a full renovation, transforming the decaying green space into a regional park.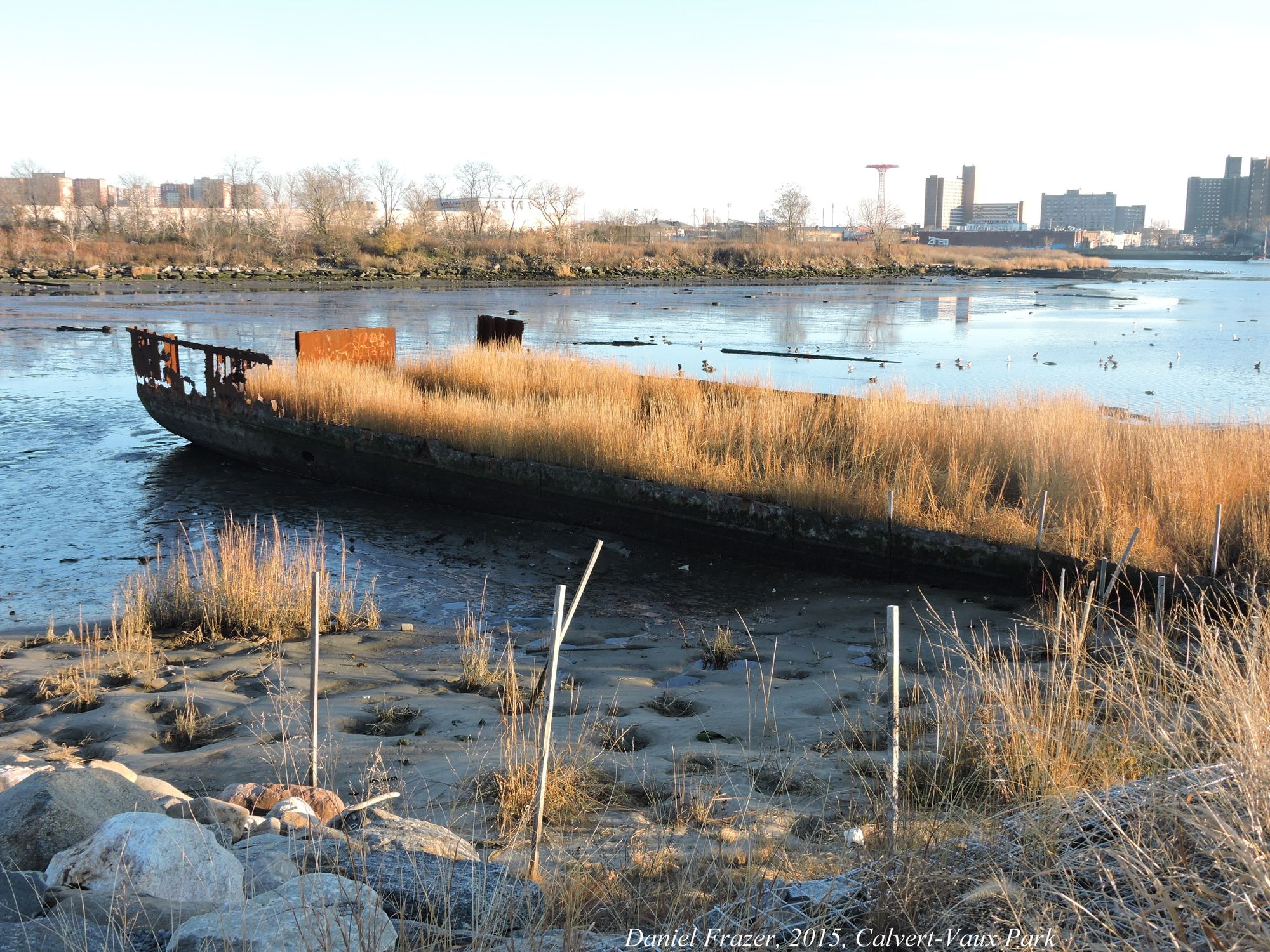 Elected officials are raising awareness for Calvert Vaux in light of the mayor's recently publicized plan to spend $100 million on a piece of property connected to Bushwick Inlet Park in Williamsburg — part of a 2005 rezoning of Williamsburg and Greenpoint.
"Just as Williamsburg and Greenpoint residents deserve to see the City come through on," said Treyger in a statment. "So do Southern Brooklyn residents. How often should Southern Brooklyn residents be made to feel as if their needs are less important than those of our neighbors in other parts of the City? Calvert Vaux Park is a large space in great need of environmental remediation."
The City has already spent more than $200 million working on Bushwick Inlet Park. The property owner has since rejected the mayor's offer.
"Once again, the city is denying this community its fair share," said Treyger. "The City has $100 million to spend to continue with its flawed plan to construct a Waste Transfer Station just up the road from Calvert Vaux Park, but the money to renovate this park has apparently dried up. Where are the priorities here?"
Calver Vaux, which is located at the meeting point of Gravesend Bay and Coney Island Creek, was to include three baseball fields, six soccer fields, picnic areas, bicycle paths, nature trails, an amphitheater, a playground and recreational center, as well as a central lawn, a pavilion, and kayak launches.
But after recession-related budget cuts hit, followed by a required environmental cleanup that turned out to be pricier than expected, the plan was shoved to the wayside. The park ended up with just two soccer fields and a parking lot, and Calvert Vaux —  which is home to some of the most exotic wildlife in Brooklyn — is still best known for its overgrown fields, discarded shopping carts and tires, craters, and the occasional dead body.
In a statement, the borough president emphasized the importance of open space for raising healthy children and families.
"The City has a responsibility to fulfill the promise made a decade ago to renovate Calvert Vaux Park into a gem that Gravesend can value for decades to come," said Adams. "I ask the de Blasio administration to work with local elected officials and community stakeholders on a plan that outlines the steps forward to transforming Calvert Vaux Park into the open space that residents of southern Brooklyn deserve."
Savino also expressed solidarity with the communities of southern Brooklyn, which are included in the 23rd Senate District.
"We must ensure that our Southern Brooklyn residents are afforded the same advantages as the rest of our Brooklyn residents living in other neighborhoods," she said. "It's time as elected officials we hold the Mayor's administration accountable for making good on a proposal that promised to transform Gravesend's Calvert Vaux Park into a regional park with 40 million dollars in funding, which is why I stand alongside my fellow colleagues calling on our fair share so that our residents can finally receive what is owed to them."
Colton had some stronger words for the mayor, calling the $100 million a "betrayal" to the "outer outer borough."
"The promise of $100 million has not been fulfilled and serves as yet another example of betrayal by city government on people's quality of life," said Colton. "Our neighborhood of Southern Brooklyn, often known as the outer outer borough, continues to feel neglected and inequitably treated by city government."
Harris added, "For too long, we've witnessed Calvert Vaux Park fall further and further into disrepair. And we've witnessed too many broken promises made about its future prospects. Calvert Vaux Park has so much potential, and with the right investment, it can be transformed into a place of beauty that our families and future generations can enjoy. It's time the city steps up and dedicates the proper funding, because residents of South Brooklyn deserve a safe, vibrant park they can be proud of."