South Slope Events Spotlight: November 8-11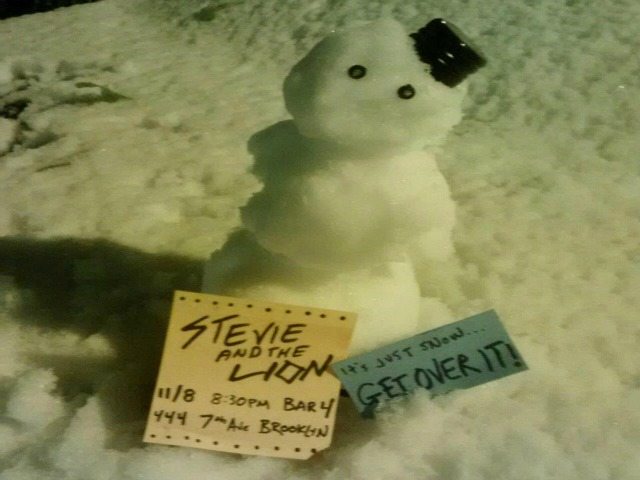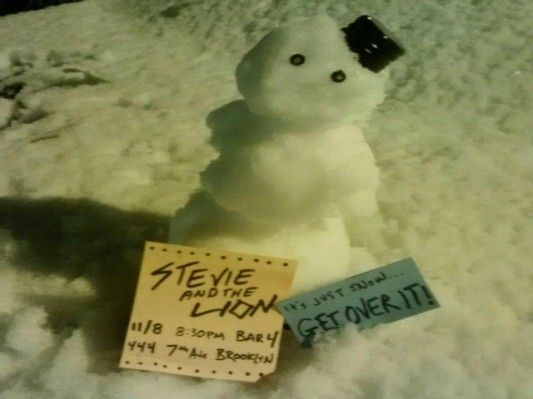 From cozy fish stew to sampling some tasty new brews, there's plenty to do around South Slope this weekend, and these are our top picks.
Thursday, November 8

Stevie and the Lion want to see you at their Brooklyn debut and, as they say on their Facebook page, "not in the usual creepy "we're secretly watching you through your window from the street" kinda "see you". We're going legit!" How can you pass that up? The show kicks off at Bar4 (444 7th Avenue) tonight at 8:30pm.
Friday, November 9

With chilly temperatures setting in, comfort food is a must. Check out Beer Table (427 7th Avenue) for Fish Friday. For $25 per person, you'll get aromatic rice, spicy fish stew, garlic toast, housemade pickles and vanilla ice cream. Admit it. You feel cozy and warm already. Reservations are recommended. Please call (718) 965-1196 or visit OpenTable.
Saturday, November 10

Head over to The Ploughman (438 7th Avenue) on Saturday from 4pm – 7pm for their weekly beer tasting. Expect Founders and several other new and tasty brews.
Sunday, November 11
We know this isn't in South Slope, but we Brooklynites are all banding together in the wake of Sandy!
Staff from Luna Park, Scream Zone and the Cyclone are inviting fans of Coney Island to come out this weekend for the Coney Island Cleanup. Volunteers will help clear the boardwalk and streets of sand and debris on both Saturday and Sunday from 9am – 5pm. Although aiding the hurricane relief effort is enough to warm the soul of New Yorkers across the five boroughs, Luna Park is tossing in an added bonus. If you give 4 hours of your time, you'll receive a wrist band good for 4 hours of unlimited rides at Luna Park in 2013.  If interested, please email social@caiparks.com to RSVP. Be sure to bring a shovel or broom, garbage bags and work gloves.
Photo via Stevie and the Lion