Slope Weekend Events Spotlight: October 14-16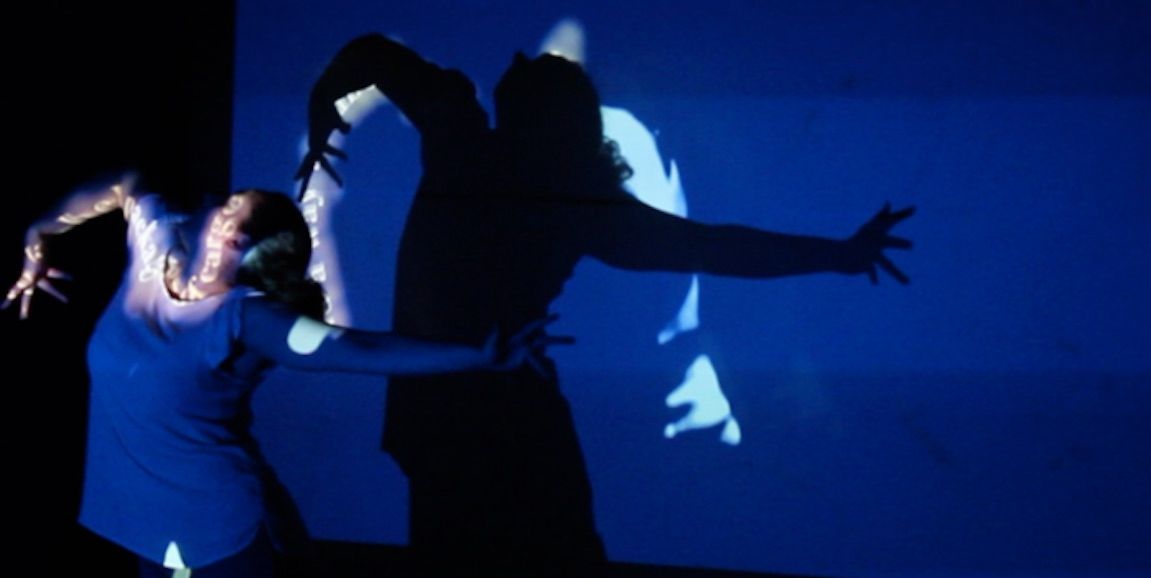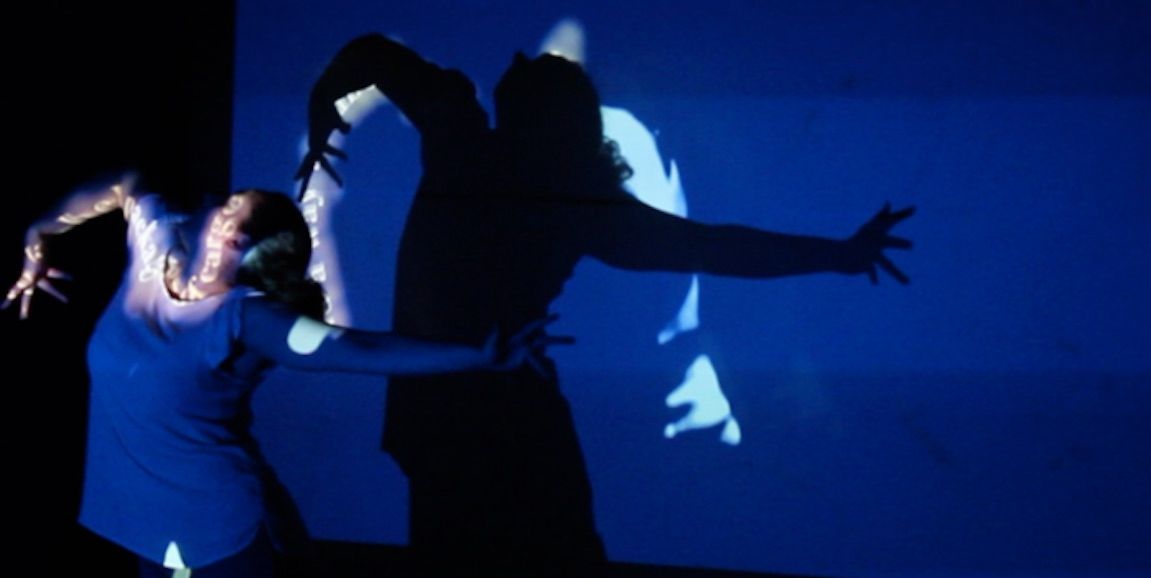 ROCKTOBER is rolling! Weekend events include Gowanus Open Studios, a book sale extravaganza, Luscious Jackson, and more.
Gowanus Open Studios
When: Friday, October 14 – Sunday, October 16. Times vary, however studios will be open on Saturday and Sunday between 12pm-6pm.
Where: Various locations
What: The studios of over 350 artists will be open on Saturday, October 15 and Sunday 16 between 12-6pm, when you can see pieces while exploring their workspaces, which stretch from 6th Avenue to Lorraine Street in Red Hook, and from Pacific Street to 17th Street. There are many events surrounding the weekend. View our preview article for all information.
Luscious Jackson with DJ ADW Young
When: Friday, October 14, Doors at 8:00pm; Show at 9:00pm
Where: The Bell House, 149 7th Street (at 2nd Avenue)
What: Luscious Jackson members Jill Cunniff, Gabby Glaser and Kate Schellenbach met as young teens on the early 1980's NYC music scene. As underagers sneaking into CBGB's, Max's Kansas City and other nightclubs, they were indoctrinated by the combined explosions of punk, new wave, dance and hip hop. Each weekend was an all night education that made it impossible to imagine making music that did not include as many genres as possible.  In 2000, the group amicably disbanded to pursue other things, including starting families and careers in different fields. Now parents, Kate, Gabby and Jill are back with a new Luscious Jackson album called "Magic Hour" releasing in the Fall of 2013 on their own label City Song.
How much: $30, purchase advance tickets online. $35 day of show.
Pulitzer Surprises
When: Friday, October 14, Doors at 7:00pm; Show at 7:30pm
Where: Union Hall, 702 Union Street (near 5th Avenue)
What: According to the Pulitzer website, anyone can nominate anything for a Pulitzer Prize and Pulitzer Surprises takes advantage of that horrible idea. Our favorite comedians perform their submission for a Pulitzer! Then we interview a real-life Pulitzer Prize winner who has actually done something good. At the end of the show the audience will cast their vote on who deserves a Pulitzer, and then we will really submit it for a Pulitzer Prize. That winner walks away a "Pulitzer Prize Entrant."
How much: $6, purchase advance tickets online. $8 day of show.
Digitized Figures
When: Friday, October 14 – Sunday, October 16; Friday, October 21 – Sunday, October 23; times vary.
Where: Gowanus Loft, 61 9th Street #C8 (between 2nd Avenue and the Gowanus Canal.
What: Digitized Figures is an immersive installation that incorporates video, text, and live dance to conjure a richly textured and fluctuating landscape at the intersections of nature and technology. The installation elements surround and interact with the viewer, inviting them to play in and co-create the performance environment. Digitized Figures is totally immersive experience that you roam through, interacting with the text, the projections, and the dancers. Sunday shows are kid friendly and interactive!
How much: Purchase tickets online here. Advance tickets are $15 for kids/students/seniors and $20 for general admission (plus fees). Tickets at the door are $20 for kids/students/seniors and $25 for general admission (cash or credit)
Book Sale Extravaganza at Park Slope Library
When: Saturday, October 15, 11am-4pm
Where: Park Slope Library, 431 6th Avenue (at 9th Street)
What: Friends of the Park Slope Library present their semi-annual Book Sale! Catch amazing bargains on NEW and used books and media. Admission is free. Cash only.
Sasha Chavchavadze and Eva Mela: Excavations
When: Exhibit through October 31. Thursday and Fridays, 3pm-7pm, Saturdays and Sundays, 11am-7pm
Where: Gowanus Souvenir Shop, 567 Union Street between Nevins Street and 3rd Avenue (note new location)
What: Eva Melas and Sasha Chavchavadze sift through layers of sediment and time as they explore the disappearance of culture through images of artifacts and the natural world. Melas' mixed media installations and ceramics focus on water as a fragile natural element, suggesting environmental degradation and the natural underground streams that still flow below the Gowanus.  Chavchavadze's mixed media paintings and drawings document found objects and artifacts, touching on forgotten history and urban decay in an area that is experiencing the trauma of rapid change.
How much: Free, art available for purchase.
Cece Bell In Conversation
When: Sunday, October 16, 1pm-3pm
Where: P.S. 10 Auditorium, 511 7th Avenue (at Prospect Avenue)
What: Singer-songwriter and radio personality Jonathan Coulton will introduce & interview Bell. Coulton's spoofs and riffs on nerd culture have earned him an ardent following and a gig as the one-man band for the NPR news quiz Ask Me Another. A Q&A and book signing will follow, with a selection of Bell's books for sale. Food and drinks will be for sale, and American Sign Language Interpreters will be provided. Age range: 7-11 years. Proceeds from ticket and book sales benefit P.S. 10's Visiting Authors Committee, which brings in six authors a year to inspire students with lively presentations about writing, illustration, and the joy of reading.
How much: Advance: $7 per person/$25 for a family 4-pack. At the door: $10 per person/$30 for a family 4-pack.
unSeen Green Art Installation
When: Through October 20, 8am-6pm
Where: Chapel at Green-Wood Cemetery, 500 25th Street (enter at 5th Avenue)
What: For two weeks only (October 5-20), Green-Wood's Chapel will be transformed into a spectacular venue for unSeen Green – a one-of-a kind, site specific art installation by Brooklyn artist Aaron Asis. Hundreds of crisscrossing fuchsia paracords will traverse and slice through the interior exterior space of this historic structure accentuating the geometry of the Chapel as well as features like door frames, window sills, arched ceilings and the spectacular oculus that crowns the space.  Asis will create a completely unexpected juxtaposition of the "seen" and the "unseen" in this National Historic Landmark cemetery.
How much: Free
i Collective: Once Upon Unfolding Times
When: October 1-22, Thursdays-Saturdays, 2:00pm-6:00pm. Open reception is October 1, 7-9pm.
Where: Open Source Gallery, (306 17th Street at 6th Avenue)
What: The steady writing on the sand produced by time is the starting point for a hypnotic tour through a fictional city, in which the individual and the collective merge in order to imagine the possible, enjoy the unpredictable, and write history. With the help of a hypnotist, on weekends throughout Once Upon Unfolding Times i Collective will invite visitors to submerge into parallel universes and take pleasure in envision a city that is constantly being re-shaped by the forces of each community member. Casualties, causalities, futures and pasts compound a history that is not based on the fear of the Other but on the joy of sharing with the others. Hypnotic Tours: October 1 (6pm), October 9 (11am), October 15 (6pm), October 22 (6pm). Please arrive on time. Visitors will not be able to join after the tour has begun.
How Much: Free
Gail Flannery: Tumbled Sky
When: Through October 16. Thursdays and Fridays, 4:00-7:00pm; Saturdays and Sundays, 11:00am-7:00pm.
Where: 440 Gallery, 440 6th Avenue, between 9th and 10th Streets
What: 440 Gallery presents Tumbled Sky by Gail Flanery, an exhibition of mixed-media prints. Flanery's signature imagery draws from nature; much of it is suggestive of landscape but the geography is rarely specific. The landscapes are invented, inverted or re-imagined and animated by lush color and an expansive sense of space. In this exhibition, Flanery channels nature's turbulence as her gaze shifts upward, to the sky. Flanery is a graduate of Cooper Union where she was influenced by the painter and colorist Wolf Kahn. She has worked with a number of master printers and presently works at the shop of Master Printer Kathy Caraccio. Flanery's work is in dozens of private and corporate collections and in the permanent collection of the Jane Vorhees Zimmerli Art Museum. Flanery has exhibited extensively with several published reviews to her credit, including in The New York Times.
How much: Free.
Taxidermy: Art, Science & Immortality featuring Walter Potter's Kittens' Wedding
When:  Through Sunday, November 6, 12pm-6pm everyday. Closed Tuesdays,
Where: Morbid Anatomy Museum, 424 3rd Avenue at 7th Street
What: This exhibition seeks to illuminate the strange and profound human connection to preserved animals through the exhibition of seldom-seen taxidermied treasures from private collections. The centerpiece of the exhibition will be The Kittens' Wedding, the final and perhaps most unforgettable of all of the works of Walter Potter, completed in the 1890s. Equal parts perverse and adorable, and utterly spellbinding, The Kittens' Wedding transcends kitsch through its tenderness and sensitive attention to detail. The Kittens' Wedding was created by Walter Potter, a self-trained British Victorian country taxidermist best remembered for a series of anthropomorphic tableaux in which he posed stuffed animals such as kittens, rabbits and squirrels as if engaging in human activities. These works were exhibited for nearly 150 years until the museum he founded was divided at auction in 2003. The pieces then moved the homes of private collectors around the world, most of them never shown since.
How much: Admission to the exhibition & library is $12. Seniors and students are $8, and children 12 and under are free.
Old Stone House: Appropriating Revolution
When: Fridays 3pm-7pm; or by appointment. Through October 8.
Where: Old Stone House & Washington Park, 336 3rd Street (between 4th and 5th Avenues)
What: A contemporary art exhibition at the Old Stone House & Washington Park, curated by Katherine Gressel.
Cost: Free
PS 321 Flea Market
When: Saturdays and Sundays, 9am-5pm
Where: 180 7th Avenue between 1st and 2nd Streets – in front of PS 321
What: This market is considered a Park Slope institution by many, and plans to be open year round. The flea is under new management this year.
Smorgasburg at Prospect Park
When: Sundays, 11am-6pm, through October 23
Where: Prospect Park, Breeze Hill (Located near Lakeside and the Lincoln Road entrance)
What: Smorgasburg begins its warm weather months in our beautiful backyard. Find 100 vendors and food from all over the world every Sunday at Breeze Hill, located near Lakeside and the park's Lincoln Road entrance.  Find the market on Google Maps here. Presented in partnership with Prospect Park Alliance. Dog friendly.
The Old Stone House: Witness to War – An Exhibit Exploring the Battle of Brooklyn and the Occupation, 1776-1783
When: Permanent Exhibition
Where: Old Stone House & Washington Park, 336 3rd Street (between 4th and 5th Avenues)
What: View the new permanent exhibit at the Old Stone House exploring the Battle of Brooklyn,
as well as family life in Brooklyn during the Revolution and Occupation. View our exhibition review.
Cost: Free
More information: 718-455-5300