Slope Weekend Events Spotlight: May 20-22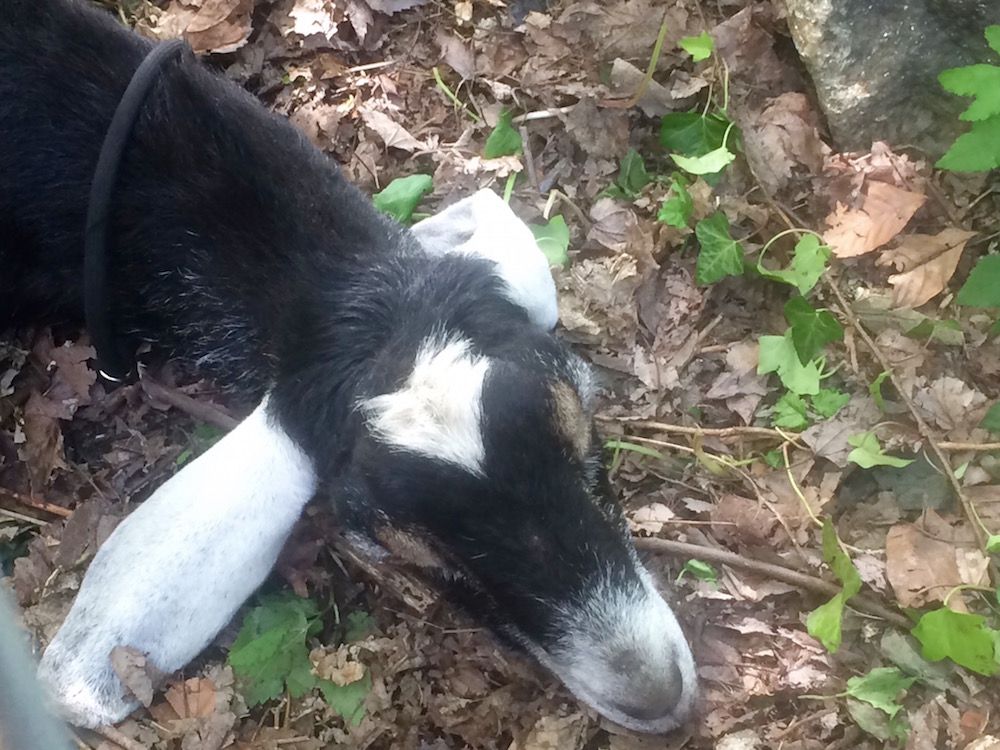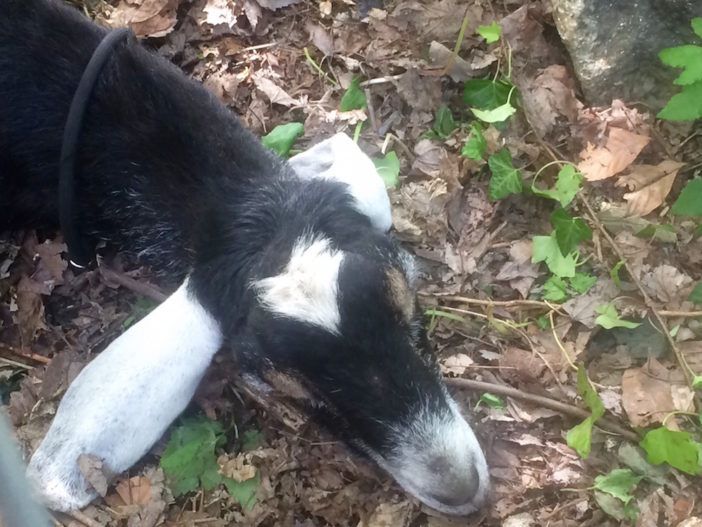 Welcome to the weekend, which features a lot of fun on the farm, dildo design fun, and Gowanus Canal healthiness.
Roots Poetry Series
When: Friday, May 21, 8pm
Where: Roots Cafe, 639 5th Avenue at 20th Street
What: Roots Poetry Series welcomes four searing poets, and YOU, for our May reading! Spring has unabashedly sprung with this fierce all-woman lineup: Meghan Dunn, Eva Maria Saavedra, Heather Derr-Smith, and Ruth Ellen Kocher. Come out to Roots Cafe to hear some words and have a cold one! The reading is, as always, free, with delicious Roots comestibles on sale and beer and wine abundantly available for your cash donations!
How much: Free.
Melt A Lover: Dildo Design At Brooklyn Glass
When: This is a 2-day workshop. Friday May 20, 6:00pm-8:30pm: Lecture and Demo.
Saturday May 21, 5:00pm-7:30pm: Enjoy the hands on experience.
Where: Brooklyn Glass, 142 13th Street (between 2nd and 3rd Avenues)
What: Design and customize your own glass dildo through a very unique collaboration between sex-positive Please (557 5th Avenue at 15th Street) and Brooklyn Glass (142 13th Street, between 2nd and 3rd Avenues). For more information, view our preview article.
How Much: $235 for the two-day workshop. Purchase tickets online. You must be 18 years or older to participate.
Airbnb Brooklyn Half Marathon
When: Saturday, May 21, 7am
Where: The race begins at the Brooklyn Library and finishes on the Coney Island boardwalk. For all information — including a list of street closures — view our preview article here. Good luck, runners!
The Gallery Players 50th Anniversary Season Announcement Party And Penny Social Fundraiser
When: Saturday, May 21. Doors open at 6:30pm
Where: The Gallery Players Theater, 199 14th Street (between 4th and 5th Avenues)
What: Eat, Drink, and be the first to hear what Gallery has planned for the 50th Anniversary Season. There will be light refreshments and live entertainment from some amazing performers, and over 35 raffle prizes to be given away.
How Much: $15. Purchase tickets online.
10th Annual 23rd Street Mega Stoop Sale
When: Saturday, May 21. 11am-4pm
Where: 23rd Street between 6th and 7th Avenues
What: Lots and lots of items for sale. The rain date is Sunday, May 22 at the same time.
Brooklyn Public Library presents Children's Author and Illustrator Festival
When: Saturday, May 21. 11am-4pm
Where: Brooklyn Public Library's Central Library, 10 Grand Army Plaza
What: Meet an all-star line-up of Brooklyn children's book authors and illustrators, and enjoy hands-on art, lively presentations, music from BPL house band Lost in the Stacks, and more.
Fear Not To Appear — Paintings, Drawings, and Books, 1980-1997 by Dale Williams
When: Through Saturday, May 28. By appointment only.
Where: Gowanus Loft, 61 9th Street #C8 (between 2nd Avenue and the Gowanus Canal.)
How much: Free — contact colby@vanderbiltrepublic.com for an appointment.
Expo Gowanus: Clean & Green
When: Saturday, May 21, 11am-3pm
Where: Old Stone House, 336 3rd Street (between 4th and 5th Avenues)
What: EXPO Gowanus is a free event created by the Gowanus Canal Conservancy (GCC), featuring Design, Stewardship and Investigation projects that beautify and enhance the health of the Gowanus Canal and Watershed. Exhibitors include the GCC, area schools and organizations such as NYC Department of Environmental Protection (DEP), US Environmental Protection Agency (EPA), Arts Gowanus and more. Community members, teachers and students will be inspired to take action and consider the ways we can contribute to the health of the local environment.
Shows & Tales: Brooklyn Battles
When: Saturday, May 21, 10am-2pm
Where: Old Stone House, 336 3rd Street (between 4th and 5th Avenues)
What: Join Martie McNabb of Show & Tales for a special event focused on Brooklyn Battles. Brooklyn has a long history of battles, from the Revolutionary War, to classic playground games, to renovation and development. Join us for Show & Tale's special Old Stone House & Washington Park edition, and bring an object that reflects your Brooklyn Battle. Do you have a Revolutionary War cannon ball that worked its way up into your backyard?  Games and toys from your Brooklyn childhood?   Objects found during your home renovation and restoration?  Items purchased or passed on to you that reflect the history of your home? Every Thing has a story. It's like the Antiques Roadshow meets The Moth, or your favorite Pinterest board come to life! Everyone is welcome to share with a 3-minute limit. No judges, no prizes, no competition. And no need to practice! Just show your object and share its tale. Just want to come and listen? Awesome! Observers always welcome!
PS 321 Flea Market
When: Saturday, May 21 and Sunday, May 22, 9am-5pm
Where: 180 7th Avenue between 1st and 2nd Streets – in front of PS 321
What: This market is considered a Park Slope institution by many, and plans to be open year round. The flea is under new management this year.
Karen Gibbons: Pachamama
When: Through May 29. Thursdays and Fridays, 4:00-7:00pm; Saturdays and Sundays, 11:00am-7:00pm.
Where: 440 Gallery, 440 6th Avenue, between 9th and 10th Streets
What: 440 Gallery is pleased to present new sculptures, drawings and collage by Karen Gibbons. This exhibit is a continuation of Gibbons's idiosyncratic sensibility, where collaged elements create a dream-like near-narrative. Her new work introduces the use of plaster substrates, a material that gives each piece a substantial, weighty dimension. Gibbons's work entwines feminine imagery and references to the earth.  In the large scale piece, "Pachamama", Gibbons creates a mountainous structure out of plaster, painting the form in earthy greens and yellows.  Through collage elements, the face of the Virgin Mary peers from the top of the mountain; her hands surround her mountain/body in a comforting embrace.
How much: Free.
Concerts on the Slope Presents: New Morse Code
When: Sunday, May 22 at 3pm
Where: St. John's Episcopal Church, 139 St. John's Place at 7th Avenue
What: Hannah Collins; cello, Michael Compitello; percussion, with Katie Hyun, violin
How much: Free
House of Wax: Anatomical, Pathological, and Ethnographic Waxworks from Castan's Panopticum, Berlin, 1869-1922
When:  Through June 4. Thursdays-Sundays 12-6pm (open everyday except Tuesdays)
Where: Morbid Anatomy Museum, 424 3rd Avenue at 7th Street
What: House of Wax will exhibit a selection of waxworks once shown as part of Castan's Berlin-based Panopticum (1869-1922). The full collection, never before exhibited in the US, will later be installed at the forthcoming Alamo Drafthouse in Downtown Brooklyn.
How much: Regular admission fees: Admission to the exhibition & library is $5. Seniors and students are $3, and children 12 and under are free.
Rawiya: In Her Absence I Created Her Image
When: Exhibit through May 28. Regular hours: Thursdays-Saturdays, 2pm-6pm. On Saturday, May 21, The Creators Collective will host an evening of dance and theater collaborations inspired by Rawiya's In Her Absence I Created Her Image
Where: Open Source Gallery, (306 17th Street at 6th Avenue)
What: Rawiya presents In Her Absence I Created Her Image, an exhibit of documentary photography. The exhibit will explore the lives of communities and individuals in the Middle East through documentary photography, focusing on social, political, and human rights issues across Arab countries. At a time when Islamophobia in the U.S. runs rampant and many view the Middle East with suspicion, efforts to create understanding are of the utmost importance. This exhibit, the title of which is inspired by a poem by Mahmoud Darwish, includes work by photographers Laura Boushnak, Tanya Habjouqa, Myriam Abdelaziz, and Tamara Abdul Hadi, members of the Rawiya photography collective. Rawiya aims to dispel stereotypes about this often misunderstood and underrepresented region by shining a light on the everyday hardships and shared experiences of its inhabitants, thereby encouraging a more compassionate and empathetic worldview. Within In Her Absence I Created Her Image, individual projects and varied themes contribute to an overarching theme of humanity, dignity, and empowerment.
How Much: Free
Fun on the Farm
When: Sunday, May 22, 1pm-4pm
Where: Lefferts Historic House in Prospect Park
What: Celebrate the arrival of goats to the Park as part of the Prospect Park Alliance's woodlands restoration! Learn how to make yarn using wool and make goat's milk ice cream. Enjoy special tours to visit the goats, and join us on a parade to the Prospect Park Zoo to see sheep-shearing demonstrations and collect fleece to bring back to Lefferts and make felt balls. View our preview article about welcoming the goats to Prospect Park for the next five months.
How Much: Free
Brooklyn Flea at Grand Army Plaza
When: Every Sunday beginning May 8 through October 23, 11am-6pm.
Where: Grand Army Plaza
What: Care for a few summer orbs for gardening? Fancy some occult jewelry? Feel like biting into a lavender cake donut? You won't have to travel far at all to do any of these things, as the Brooklyn Flea has set up Sunday shop at Grand Army Plaza.
Smorgasburg at Prospect Park
When: Sunday, May 22, 11am-6pm
Where: Prospect Park, Breeze Hill (Located near Lakeside and the Lincoln Road entrance)
What: Smorgasburg begins its warm weather months in our beautiful backyard. Find 100 vendors and food from all over the world every Sunday at Breeze Hill, located near Lakeside and the park's Lincoln Road entrance.  Find the market on Google Maps here. Presented in partnership with Prospect Park Alliance. Dog friendly.