Slope Weekday Events Spotlight: October 17-20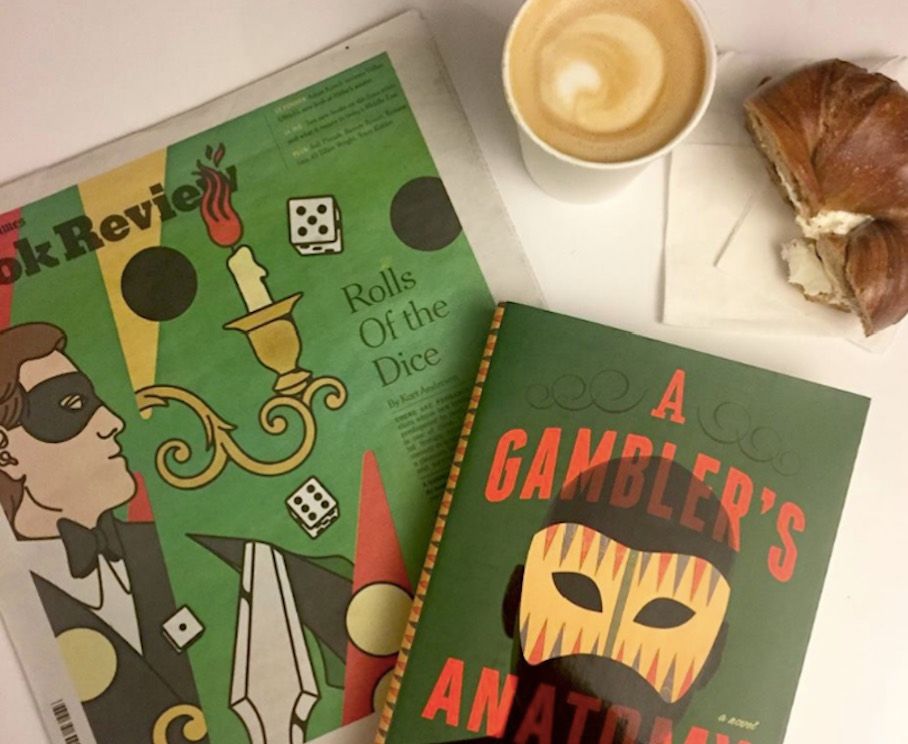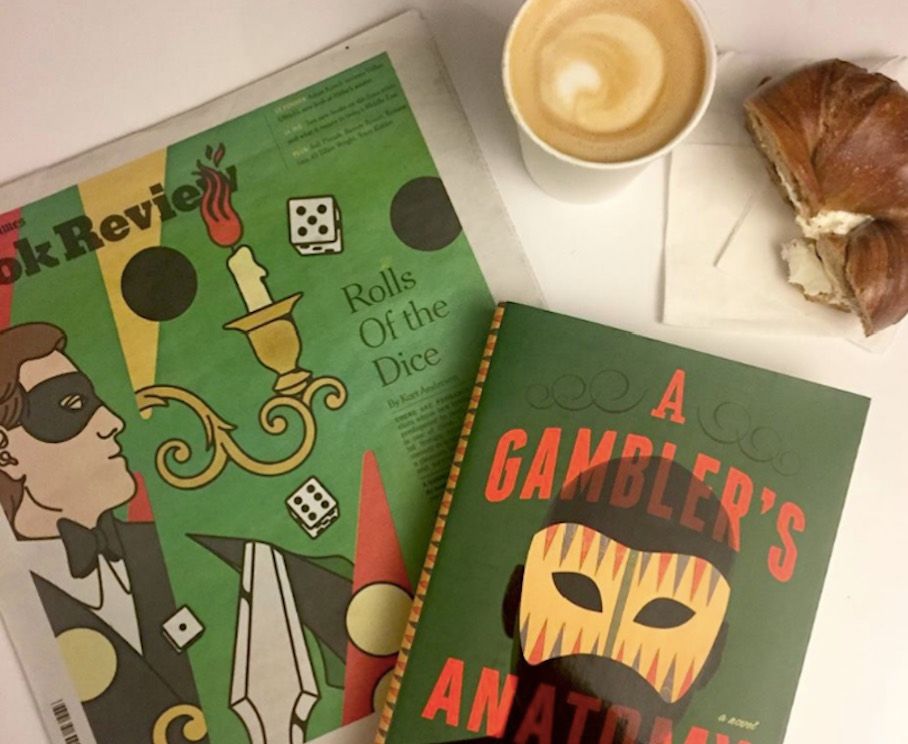 Weekday events, you ask? Check out Jonathan Lethem, Ask Me Another, the excellent Food For Thought fundraiser, and more, we answer.
Imagine Science Films presents Notes From Oblivion
When: Monday, October 17, 8pm-10pm
Where: Morbid Anatomy Museum, 424 3rd Avenue (at 7th Street)
What: Glimpses into death, unconsciousness, dreams, and then, perhaps, reawakening.
How much: $7, tickets available online. All students can use the code ISF9STUDENT to get discounted tickets.
Ask Me Another with James Ransone and Ti West
When: Monday, October 17. Doors at 6:45pm; show at 7:30pm.
Where: The Bell House, 149 7th Street (at 2nd Avenue)
What: Puzzlemaster Will Shortz and Wait Wait… Don't Tell Me! host Peter Sagal walk into a bar… No, it's not the start of a joke. It's the essence of Ask Me Another, a rambunctious hour that blends brainteasers and local pub trivia night with comedy and music. Host Ophira Eisenberginvites in-studio guests and listeners alike to stretch their noggins, tickle their funny bones, and enjoy witty banter and guitar riffs from house musicianJonathan Coulton.
How much: $20, purchase tickets online or $25 at the door.
Blue Steel Honky Tonk
When: Tuesday, October 18, 8:00pm-10:00pm
Where: Freddy's, 627 5th Avenue, between 17th and 18th Streets
What: The BLUE STEEL band is a highly energetic group of experienced performers. A five piece band, with a crowd interactive lead singer and guitarist, two very well established lead guitarist (also playing fiddle/ steel guitar / electric & six string banjo), a bass guitarist, and a drummer.
How much: Free.
The Third (and thankfully final) Presidential Debate
When: Wednesday, October 19 from 9pm-10:30pm
What: Here's a list of local places which have hosted viewing events this year. You don't have to do it alone.
Park Slope Civic Council's 5th Annual Food For Thought
When: Wednesday, October 19 from 6:30pm-9pm
Where: Prospect Park Picnic House – view information and a map here.
What: Help fundraise for local education scholarships while eating and drinking some of the best local fare. Read our preview article about this event.
How much: Purchase tickets online here. (prices vary)
Drunk TED Talks: Witches
When: Wednesday, October 19, 7:30pm (doors), 8:00pm (show)
Where: Littlefield, 622 Degraw Street (between 3rd and 4th Avenues)
What: Welcome to Drunk TED Talks, the world's premiere source of highly intelligent people talking about weird stuff they care deeply about while extremely drunk (with PowerPoints). With Sadie Dupuis, Haley Houseman, merritt k, and Kim Kelly.
How much: $5, tickets available online.
Brooklyn By the Book presents Jonathan Lethem with Ben Lerner
When: Wednesday, October 19, 8:00pm
Where: Congregation Beth Elohim, 274 Garfield Place at 8th Avenue
What: Bruno Alexander, the protagonist of Lethems newest novel, The Gamblers Anatomy, is a backgammon hustler who travels the world winning large sums of money from amateur whales until he runs into a troubling run of bad luck in Singapore. Then, in Berlin, he develops a tumorous blot that distorts his vision so he has to look at the board sideways. He flies to Berkeley, despite a vow never to return there, for experimental surgery that might save his life. Amidst the patchouli flashbacks and anarchist gambits of the local scene, Bruno confronts an existential enigma: Is the gambler being played by life?
How much: $10, General Admission, $28, Book + Free Admission, $7, BPL/CBE Members. Purchase tickets online.
Sasha Chavchavadze and Eva Mela: Excavations
When: Exhibit through October 31. Thursday and Fridays, 3pm-7pm, Saturdays and Sundays, 11am-7pm
Where: Gowanus Souvenir Shop, 567 Union Street between Nevins Street and 3rd Avenue (note new location)
What: Eva Melas and Sasha Chavchavadze sift through layers of sediment and time as they explore the disappearance of culture through images of artifacts and the natural world. Melas' mixed media installations and ceramics focus on water as a fragile natural element, suggesting environmental degradation and the natural underground streams that still flow below the Gowanus.  Chavchavadze's mixed media paintings and drawings document found objects and artifacts, touching on forgotten history and urban decay in an area that is experiencing the trauma of rapid change.
How much: Free, art available for purchase.
unSeen Green Art Installation [closing week]
When: Through October 20, 8am-6pm
Where: Chapel at Green-Wood Cemetery, 500 25th Street (enter at 5th Avenue)
What: For two weeks only (October 5-20), Green-Wood's Chapel will be transformed into a spectacular venue for unSeen Green – a one-of-a kind, site specific art installation by Brooklyn artist Aaron Asis. Hundreds of crisscrossing fuchsia paracords will traverse and slice through the interior exterior space of this historic structure accentuating the geometry of the Chapel as well as features like door frames, window sills, arched ceilings and the spectacular oculus that crowns the space.  Asis will create a completely unexpected juxtaposition of the "seen" and the "unseen" in this National Historic Landmark cemetery.
How much: Free
i Collective: Once Upon Unfolding Times
When: Through October 22, Thursdays-Saturdays, 2:00pm-6:00pm.
Where: Open Source Gallery, (306 17th Street at 6th Avenue)
What: The steady writing on the sand produced by time is the starting point for a hypnotic tour through a fictional city, in which the individual and the collective merge in order to imagine the possible, enjoy the unpredictable, and write history. With the help of a hypnotist, on weekends throughout Once Upon Unfolding Times i Collective will invite visitors to submerge into parallel universes and take pleasure in envision a city that is constantly being re-shaped by the forces of each community member. Casualties, causalities, futures and pasts compound a history that is not based on the fear of the Other but on the joy of sharing with the others. Hypnotic Tours: October 15 (6pm), October 22 (6pm). Please arrive on time. Visitors will not be able to join after the tour has begun.
How Much: Free
Taxidermy: Art, Science & Immortality featuring Walter Potter's Kittens' Wedding
When:  Through Sunday, November 6, 12pm-6pm everyday. Closed Tuesdays,
Where: Morbid Anatomy Museum, 424 3rd Avenue at 7th Street
What: This exhibition seeks to illuminate the strange and profound human connection to preserved animals through the exhibition of seldom-seen taxidermied treasures from private collections. The centerpiece of the exhibition will be The Kittens' Wedding, the final and perhaps most unforgettable of all of the works of Walter Potter, completed in the 1890s. Equal parts perverse and adorable, and utterly spellbinding, The Kittens' Wedding transcends kitsch through its tenderness and sensitive attention to detail. The Kittens' Wedding was created by Walter Potter, a self-trained British Victorian country taxidermist best remembered for a series of anthropomorphic tableaux in which he posed stuffed animals such as kittens, rabbits and squirrels as if engaging in human activities. These works were exhibited for nearly 150 years until the museum he founded was divided at auction in 2003. The pieces then moved the homes of private collectors around the world, most of them never shown since.
How much: Admission to the exhibition & library is $12. Seniors and students are $8, and children 12 and under are free.