Six Cocktails At Six Bars That Are Cheaper Than a Vacation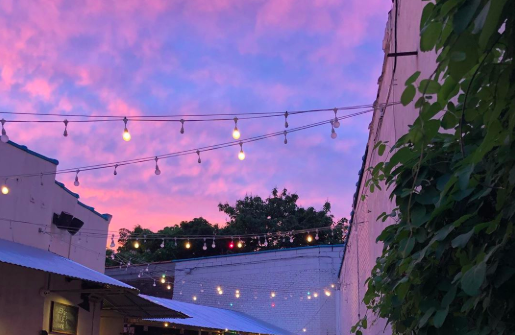 There's something about the summer heat that just makes us want to drink a fun cocktail and pretend we're somewhere that's tropical and breezy, trading concrete for sand. These places all manage to do that – both in drink and atmosphere (although you'll have to use your imagination for the sand part). So, grab your sunscreen and your oversized beach hat. We know you won't be disappointed.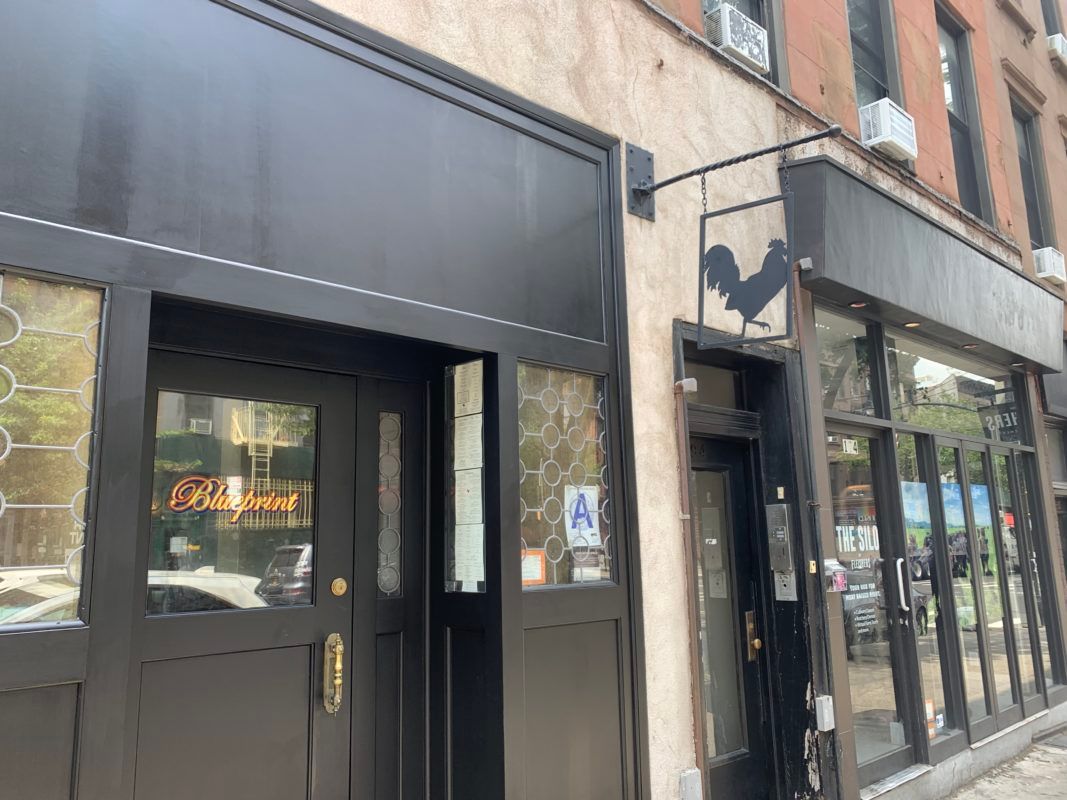 The drink:
Three Sheets
(pineapple rum, sherry, cynar, hopped pineapple and honey syrup.) Price: $14.00
Is rum a prerequisite for feeling tropical? Jury is still out, but we definitely know that it doesn't hurt. This Park Slope bar is the total package – great drinks, great food, and a great atmosphere. The bartenders here know what they're doing. This drink is interesting and creative, but it doesn't make you feel like a guinea pig – it's ready for the masses. Their back patio is a welcome escape from the busy fifth avenue – bonus tropical points for all the greenery they have. We recommend going before or after you eat dinner and getting some of their small plates – port salute and mortadella are required fare.
Blueprint is located at 196 Fifth Avenue, between Berkeley Place and Union Street.
The drink: The Volcano
(Carribean rums (plural), juices, and spices). Price: $24.00 (for two)
Phone a friend, because this is a drink you can't handle on your own. Basically a huge zombie, it's served for two in a literal (plastic) volcano. This is the definition of a tiki bar drink. Not only will this look incredible on your feed, it tastes like a vacation, no time off request necessary. You really can't go wrong with anything on SuperPower's menu – all of the drinks are beautiful and fun. Not to mention they have a dollar oyster happy hour every weekday from 5:00-8:00 pm.
Super Power is located at 722 Nostrand Avenue, between Park and Prospect places.
The drink: Twelve-Year Truce
(coconut-washed genever, forthave red, pineapple, citrus, Hawaiian red salt) Price: $15.00
Donna is the place to go before dinner, ultimately canceling your dinner plans and staying here because the food smells so good. This drink is much cheaper than a ticket to Playa del Carmen, but it'll have pretty much the same effect on your soul.
Donna has some pretty great food that does much more than just smell good. The shrimp taco seals the deal on your beach vacation, and the corn and poblano is a great vegetarian option. This spot also has some pretty serious group drinks that are definitely worth it just for the containers they come in (think animal-shaped), but it can be hard to get seats for groups here, so come early. Happy hour until 8:00 pm on the weekdays!
Donna is located at 27 Broadway, between Dunham Place and Kent Avenue.
The drink: Frozen painkiller
( A classic- rum, pineapple, coconut, orange and nutmeg). Price: $12.00
During happy hour, these are half-priced. Let that sink in – every single day from 4:00-7:00 pm you can be sipping these for only $6.00. Add the dollar oysters, dollar wings, and dollar cauliflower wings and you've gotten yourself into one of the best deals in Brooklyn.
Sea Wolf will have no problem taking you on vacation – the interior features lots of nautical touches. Now that the weather is nice, they usually have all the windows open, making it a pretty open-air restaurant and putting you right in the sweet spot of a nice breeze. You can almost hear the seagulls.
Sea Wolf is located at 19 Wyckoff Avenue, between Troutman and Jefferson streets.
The drink: Frozen Zombie
(rums, orange juice, pineapple juice, and "more secrets") Price: $11.00
We don't recommend this place if you don't like to have fun. Those of us who prefer to be bored and sad should definitely avoid Zombie Hut. For those of us who enjoy kitsch, classic tiki drinks, and ambitious interior decorating, however, we can wholeheartedly recommend. The drinks here are not super inventive, but they make up for that in taste. It's not going to be easy to miss this bar, as the outside is pretty much a large form tiki mask. This place is best served with a few friends, after dinner, on the back patio.
Zombie Hut is located at 273 Smith Street, between Degraw and Sackett streets.
The drink: Penichillin
(frozen, with scotch, extra scotch, lemon, honey and ginger) Price: $13.00
Ah, Penichillin. Once you can get past saying the name out loud to someone to order it, you're pretty much home safe. A take on its easier to say namesake, this definitely doesn't fall into the category of weak frozen drinks (the extra scotch is, in fact, listed on the menu). The outdoor space here is what you wished you had at your apartment while you were in college – string lights, perfect tables, and always full of people. We recommend coming early and securing your spot before the crowds start to roll in.
Diamond Reef is located at 1057 Atlantic Avenue, between Classon and Franklin avenues.
Let us know where you like to go to escape for a few hours!