Should the New York Marathon Go On?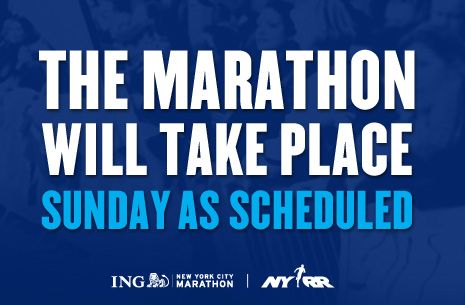 Mayor Bloomberg's decision to hold the Marathon on Sunday as planned has provoked significant backlash from the public and politicians alike.
Mayoral candidate Bill Thompson, Manhattan Borough President Scott Stringer and Brooklyn Councilman Dominic Recchia are among the many opposed to the race, reports Crains. Both say the city's priorities are backwards, that the focus should be on New Yorkers still in need of aid to recover from disaster.
John Liu, the comptroller and Bill de Blasio, public advocate, are among those who support the race, reports the Times, citing the large economic stimulus the race provides at a time when just such a boost is needed. Over 47,000 runners — about 20,000 of them international — are expected for the race. The race generates hundreds of millions of dollars for the city.
The Mayor says that the race will not take emergency resources away from rescue operations. The Times reports that the Police Department has reached out to department retirees to help with storm work and the marathon.
In an interview with the Times, Mary Wittenberg, chief executive of New York Road Runners, plans to donate $1 million, or $26.20 for every runner who starts the race, to relief efforts in the city. The Rudin Family and ING, two sponsors of the race, will donate a combined $1.6 million to storm relief.
The issue has inspired a powerful response throughout the city and beyond. Should the New York City Marathon go on?