Shortest-Lived Business In History?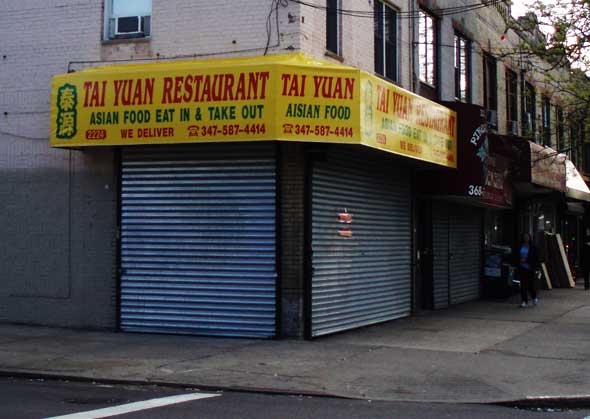 It was just two and a half weeks ago that we told you about Tai Yuan replacing Tai Shan at 2224 Avenue U. But, passing by it yesterday, it doesn't look like business has been going so well. And someone asked last week if they had closed down. Well, could this be the shortest a restaurant has ever existed?
Maybe not. This was tacked onto the gate. If only the missing piece of the puzzle were still there to clue us in.