Shop Local For The Holidays!
We are convinced you can do all your holiday shopping in Park Slope.  Here are some of our favorites: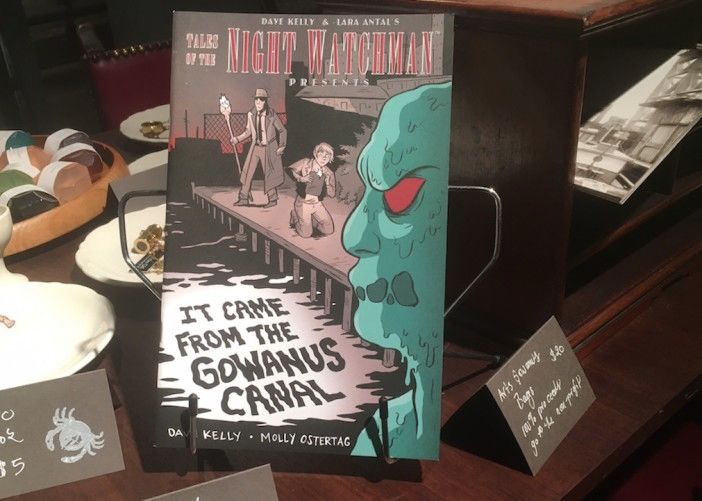 Gowanus Souvenir Shop. We just reviewed it earlier today, and you should totally check out this little gallery –  local vendors, artists, books + a gallery in the old Proteus Gowanus space." The shop has fun, with an ironic twist."  Swim club t-shirts, postcards, sign model kits, Gowanus Slurp Maple Syrup, poison bottles, and a fantastic book collection. Hours are as follows, and they have gift certificates as well.
Thursdays and Fridays: 3–7 pm
Saturdays and Sundays: 11 am–7 pm
And by appointment: shop@gowanussouvenir.com
Lion in the Sun – Park Slope's stationer. Be classy.
Wasan – So good, we'd be happy with a gift certificate. If you're a Japanese food connoisseur, you will enjoy their Kaiseki-style menu, which Koizumi describes as "high-end small tapas with extremely seasonal ingredients." And if you are a newcomer to this type of food, Wasan is a great place to start. It's sophisticated, and the waitstaff can describe your meals with extreme detail. Our review here.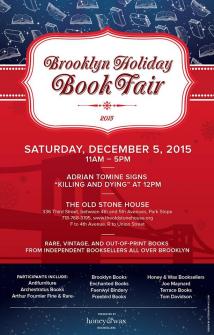 Books
The 4th Annual Brooklyn Holiday Book Fair is tomorrow, December 5, between 11-5pm at the Old Stone House. This is a must for any book lover, organized by Honey & Wax Booksellers. Explore rare, vintage and out-of-print books from independent booksellers from all over Brooklyn. Get to know your local booksellers, jump-start your holiday shopping, and be surprised by books you didn't even know you wanted!
2015 participants include: Antifurniture, Archestratus, Arthur Fournier Fine & Rare, Brooklyn Books, Enchanted Books, Freebird Books & Goods, Honey & Wax Booksellers, Joe Maynard, Terrace Books, and Tom Davidson. Faenwyl Bindery will be back as well, offering handmade journals and custom boxes for your favorite books.
Don't forget to check out Community Bookstore on 7th Avenue (check out their book recommendations), Terrace Books in Windsor Terrace, specializing in new, used and rare books, and Powerhouse on 8th (1111 8th Avenue) in South Slope.
If you can't find what you are looking for in the neighborhood, check out Greenlight Bookstore in Fort Greene and Here's A Book Store in Sheepshead Bay (1964 Coney Island Avenue) –  "Lined with shelves stacked three deep with every type of book imaginable, Here's a Book Store maintains the cluttered, dusty ambiance that New Yorkers expect from a top-rate neighborhood bookstore. " (NYDaily News)
Kids
Norman and Jules (158 7th Avenue) has the nicest window displays, and a lovely selection of beautiful, classic toys. Toy Space (426 7th Ave) in South Slope and Little Things (145 7th Ave) have something for every kid on your list, at just about every price range.
Great stocking stuffers from local artisans, a list of 24 Brooklyn related children's books for countdown to Christmas, that can be easily adapted for Hannukah (list of local bookstores above) from our sister site, CityKid Corner.
Barking Cat Studio (219 Greenwood Avenue) offers a variety of classes for toddlers, kids and adults in Windsor Terrace. Art makes people of all ages happy! Creating art gives all of us, especially children, a stronger sense of confidence, so go ahead – treat those in your life who could benefit from some time creating art to a gift certificate, no age restrictions.  (Sponsored)
Booze
There are so many options! We put together a list of all the free wine tastings in South Slope earlier this fall, and these are our favorites, but really – it's not that hard to find a good spot.
Prospect Wine Shop (322 7th Avenue, between 8th and 9th Streets; 718-768-1232)  hosts tastings each week on Saturdays from 4:00-6:00pm. Their tastings page is always updated and has particularly good curating. They will be featuring champagne tastings in December, just in time for the holiday season.
Gowanus Wines Merchants (493 3rd Avenue at 11th Street; 718-499-9700) is definitely worth the trip if you haven't checked it out.
209 Station (209 Prospect Park West, between 16th Street and Bartel-Pritchard Square) has the beer flowing, and you can take it home with you from the store in their 32-ounce growlers. You can also bring them back to be re-used. The cans are more compact and manageable than the typical glass jug you may associate with beer growlers.
Drunken Fruit! (Free delivery) – If you are looking for something alcoholic, organic, Brooklyn made for a foodie gift, take a look at Drunken Fruit™ fruit preserves – the alcohol infused kind. Free Delivery in Flatbush, Ditmas Park, and Park Slope, no minimums required. Drunken Fruit™ Gift Packs available. (Sponsored)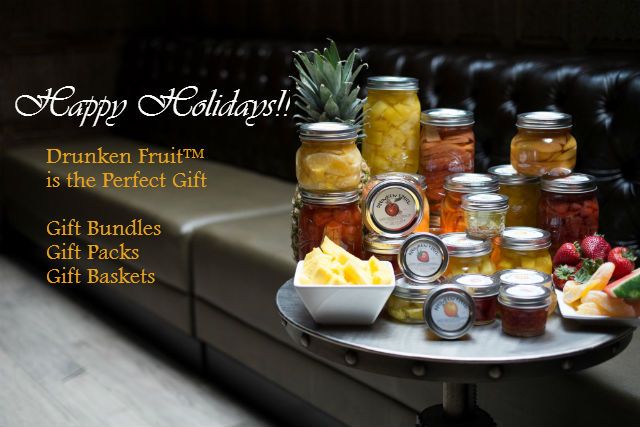 In no particular order:
Behind Bars in Brooklyn Bike Shop (610  5th Avenue) for the bike enthusiast, Jack Rabbit Sports (151 7th Avenue) for runners.
Beva Boutique (340 7th Avenue) – a clothing and accessories store for women and children, with lots handcrafted items, including many made by of co-owner Betty Hernandez.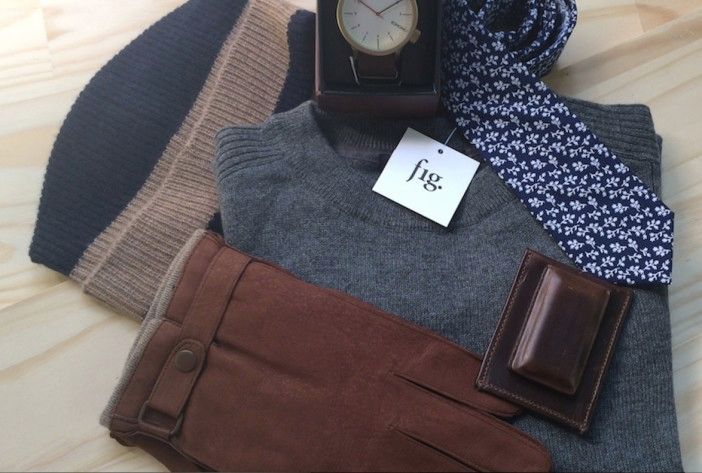 fig is a new boutique store that is completely dedicated to men's clothing and accessories, in the same spirit that KIWI (next door at 119 7th Avenue) has been taking care of women for the last 13 years or so.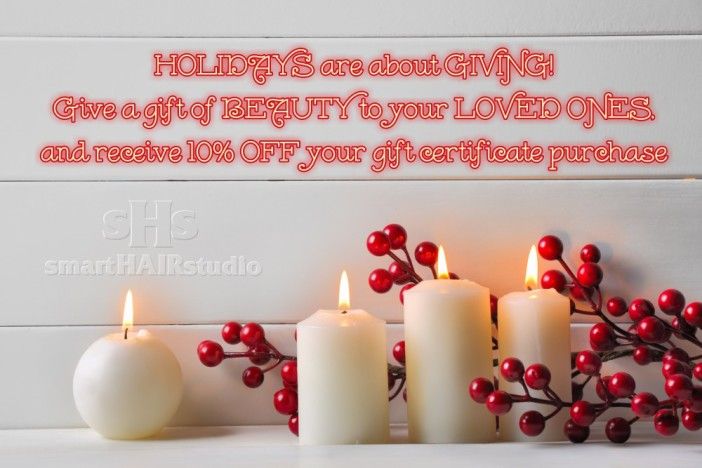 Smart Hair Studio, a neighborhood favorite, and one of Brooklyn's best hair salons (per Brooklyn Magazine) is offering gift certificates. (Sponsored)
Sterling Place (148 & 352 7th Avenue) – with a location in both ends of Park Slope, you are never far from a store that will take care of just about everyone on your list, without leaving 7th Avenue.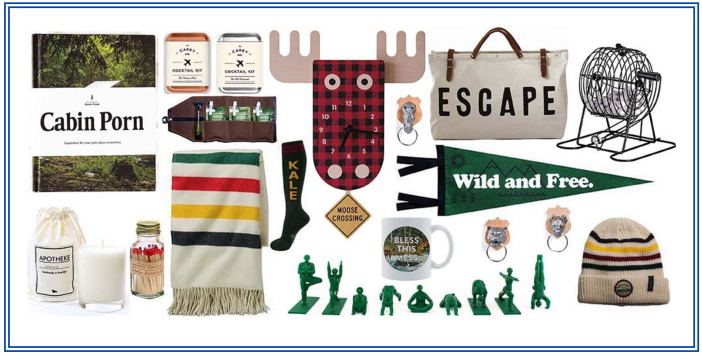 Annie's Blue Ribbon General Store (232 5th Avenue) – every neighborhood has its one-stop-shop. This may be it for Park Slope.
Brooklyn Artery (1021 Cortelyou Road) This is Ditmas Park's one-stop-shop for holidays. No matter what your budget, you will find something for everyone – him, her, host, hostess, niece, babysitter … This year they have gone a step further and created gift boxes – from I Love Brooklyn, to selections for the Tea/Coffee or Chocolate lover in your life. (Sponsored)
Bashi Channel – the new food spot on Cortelyou Road in Ditmas Park has holiday gift certificates available! Stop by or call  347-221-1970. (Sponsored)