Shop Local For The Holidays!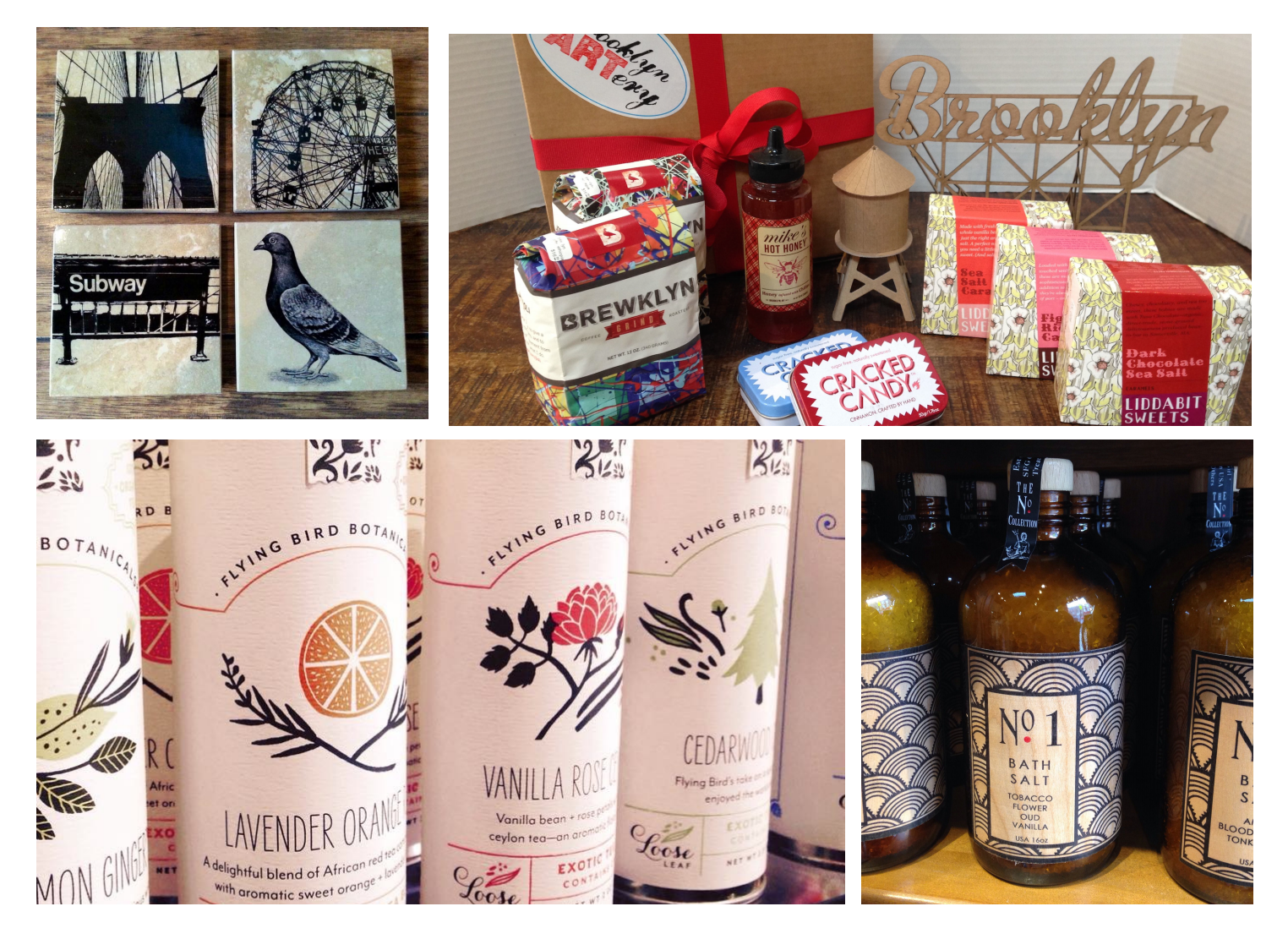 Brooklyn ARTery (1021 Cortelyou Road) is our neighborhood's one-stop-shop for holidays. No matter what your budget, you will find something for everyone — him, her, host, hostess, niece, babysitter. This year they have gone a step further and created gift boxes, from I Love Brooklyn to selections for the Tea/Coffee or Chocolate lover in your life.
Collyer's Mansion (368 Stratford Rd), just around the corner from Brooklyn Artery, has a well curated upscale selection of gifts for home.
Treats
Gift certificates to a favorite neighborhood spot are always welcome. Here are some ideas:
Bashi Channel (1120 Cortelyou Road), the new food spot on Cortelyou Road, has holiday gift certificates available! Stop by or call (347) 221-1970.

Smart Hair Studio (282 Prospect Park West, Windsor Terrace) is offering gift certificates, and there are many happy Ditmas and Kensington clients that will gladly recommend them for all your hair care needs, at very reasonable prices. (It was also listed as one of Brooklyn's best hair salons by Brooklyn Mag.)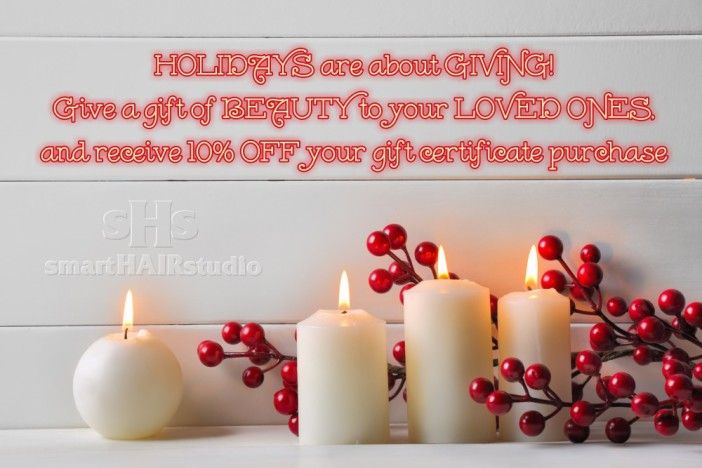 Element Beauty Salon (1016 Cortelyou) also offers much appreciated gift certificates. The space is bright, clean, and friendly, and the 10 minute back massage while your nails are drying is totally worth it. Pamper the new mom! Plus – almost all of their staff live in the neighborhood.
Barking Cat Studio (219 Greenwood Avenue) Art makes people of all ages happy! Creating art gives all of us, especially children, a stronger sense of confidence, so go ahead and treat those in your life who could benefit from some time creating art to a gift certificate, no age restrictions.
Barking Cat Studio offers a variety of classes for toddlers, kids and adults in southern Windsor Terrace.
Kids
Check out these 10 best stocking stuffers for kids (made by local artists), and the 24 Brooklyn related children's books to countdown to Christmas, which can be easily adapted for Hanukkah (list of local bookstores below).
Ditmas Park does not have many local toy options beyond local dollar stores and drugstore holiday selections. Brooklyn Artery has a small selection of well picked out gifts, but for anything more you'll have to travel:
Norman and Jules (158 7th Avenue) has the nicest window displays and a lovely selection of beautiful, classic toys. Toy Space (426 7th Avenue) in South Slope and Little Things (145 7th Avenue) have something for every kid on your list — at just about every price range.
ToyMax (2460 East 17th Street) in Sheepshead Bay is another great option.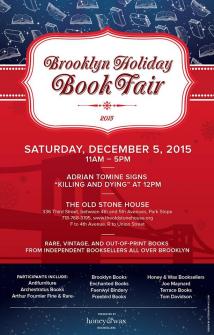 Books
While Ditmas Park is still waiting on an adventurous neighbor to open a book store, there are some good options that don't require too much travel:
The 4th Annual Brooklyn Holiday Book Fair is tomorrow, December 5, between 11-5pm. This is a must for any book lover, organized by Honey & Wax Booksellers. Explore rare, vintage, and out-of-print books from independent booksellers from all over Brooklyn. Get to know your local booksellers, jump-start your holiday shopping, and be surprised by books you didn't even know you wanted!
2015 book fair participants include: Antifurniture, Archestratus, Arthur Fournier Fine & Rare, Brooklyn Books, Enchanted Books, Freebird Books & Goods, Honey & Wax Booksellers, Joe Maynard, Terrace Books, and Tom Davidson. Faenwyl Bindery will be back as well, offering handmade journals and custom boxes for your favorite books.
If you can't make it to the Holiday Book Fair, there is the always the fabulous Community Bookstore on 7th Avenue in Park Slope. Terrace Books is a closer alternative in Windsor Terrace, specializing in new, used and rare books. Or check out Powerhouse on 8th (1111 8th Avenue) in South Slope.
Here's A Book Store (1964 Coney Island Avenue), just a bit south sells new and used books. "Lined with shelves stacked three deep with every type of book imaginable, Here's a Book Store maintains the cluttered, dusty ambiance that New Yorkers expect from a top-rate neighborhood bookstore, " writes the Daily News.
Booze
Sometimes the best gift is one you can drink. Here's where to go when you need to bring a bottle of something:
Kings County Wines (1205 Cortelyou Road) has a good selection of wines and fine spirits, good advice, and they deliver both in Ditmas and Kensington ($20 min). Unsure of what to grab? Gift certificates are also available.
Juice Box Wine & Spirits (1289 Prospect Avenue) offers excellent choices for those of you closer to the park.
Newkirk Station Liquors & Wines (11 Newkirk Plaza) When you pop off the subway at Newkirk Plaza, this spot is right there waiting with a wide and varied selection, and a staff that is friendly and always willing to help you when you're stymied by choices.
Discount Liquor (501 Cortelyou Road) This is our go-to neighborhood place for a wide variety of vodkas — particularly ones that are hard to find anywhere else. And they always have cold a few chilling in the fridge! Wines are reasonably priced, and the spirits section has all your tried-and-trues.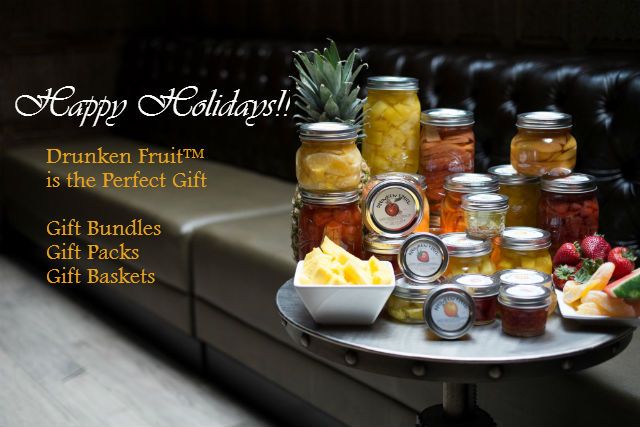 Drunken Fruit! (Free delivery) If you are looking for something alcoholic, organic, and Brooklyn-made for a foodie gift, take a look at Drunken Fruit™ certified organic fruit aged in a proprietary blend of alcohol. They offer free delivery in Flatbush, Ditmas Park, and Park Slope, no minimum purchase required. Drunken Fruit™ Gift Packs are available. (Sponsored listing)