Sheepshead Man Brain Dead After Attack In Union Square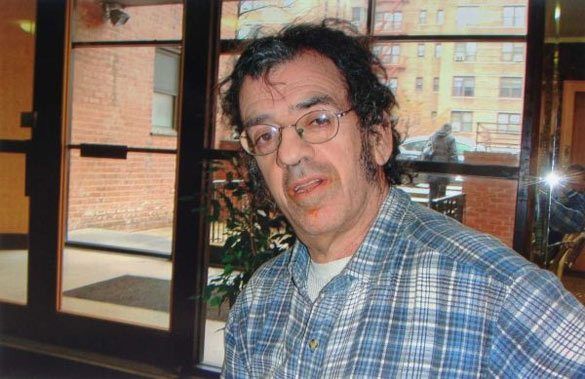 Sheepshead Bay resident Jeffrey Babbitt was the victim of an alleged hate crime last week when he was assaulted by an enraged man, leaving him brain dead. CBS News reported that the perpetrator of the horrific act attacked two others before surrendering to the police.
Babbitt, 62, is a retired train conductor living with his 94-year-old mother, Lucille, in Sheepshead Bay. CBS described the scene when the assailant, identified as 31-year-old Lashawn Marten, began his attack:
Babbitt was minding his own business as he walked through the crowd near the chess boards in Union Square when a man made a hateful announcement and began his rampage, witnesses said.
"He said 'the next white person who walks by I'm going to [expletive],'" one woman said. "His fist went in and the man's head bobbed and he hit the ground and you could hear his skull hitting the ground."
The man continued his rampage before demanding to see police officers.
"He stood there and hit two more people and asked for the police to come," Michael Benson said.
Stunned witnesses counted a total of three people attacked. The suspect, Lashawn Marten, 31, remained at the scene until police arrived…
Witnesses said they were amazed at the brazen, public nature of the assault.
"This is such a crowded area. You'd expect it in a back alley, but there are so many people here. That's the strange part," Garrett Browning said.
A report by Gothamist described Marten's violent history as well as his unstable constitution which led to a tense confrontation with the judge setting his bail:
Police say Marten has a prior conviction for assault in NY, and the he has numerous other prior arrests, mostly out of state. When he was arraigned Thursday night, DNAInfo report he mocked the judge and asked that his bail be set at one penny—in response, the judge set bail at $1 million.
While the other victims suffered relatively minor injuries, Babbitt was taken to Bellevue Hospital, suffering from a coma. Doctors have declared him brain dead leaving friends of Babbitt heartbroken and distraught.
"I don't believe that. I don't know why that happened. He is very nice," friend Igor Sapozhnikov told CBS.
Correction (9:34 a.m.):  A previous version of this post stated that Babbitt's mother was named Hedda and that she was 92-years-old. More recent reports have stated that her name is Lucille and that she is 94-years-old. We have changed the post to reflect this information.