Sheepshead Bay's Got The Best Deceased Restaurants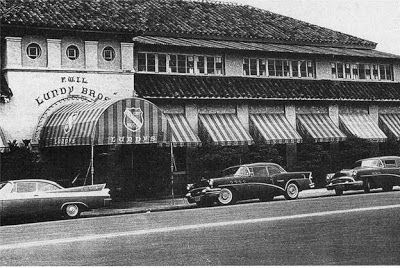 Read it and weep, North Brooklyn. Well, in this case, we all have plenty to weep about.
The Village Voice's Robert Sietsema compiled a round-up of Brooklyn's five great restaurants of the past, and while it's very au courant for foodies to flock to Downtown Brooklyn eateries dotting Cobble Hill's "Restaurant Row" along Smith Street or Metropolitan Avenue in Williamsburg, the top three shuttered restaurants on the list hail from — drum roll, please — Sheepshead Bay, or as I like to remind people: south of the red line on diehipster.com's map of Brooklyn.
Yes, that's right, hipster bon vivants. Southern Brooklyn nabs the blue ribbon on dead restaurants. Downtown Brooklyn, you can keep your misty memories of Gage & Tollner. And Gowanus? Take a seat and go cry in your beer over the loss of Monte's Venetian Room. You only comprise the four and five spots on Sietsema's list, while the venerable Lundy's in Sheepshead Bay, the mighty Dubrow's Cafeteria on Kings Highway, and famed Chinese restaurant, Richard Yee's of Avenue U, take the gold, silver and bronze, respectively.
Sietsema waxes nostalgic about all five restaurants, all of which "once defined life in the borough" and, as the story goes, "died as the floodgates opened on the national franchises that came to dominate many neighborhoods." Indeed, a branch of Washington Mutual Bank, doomed after the 2009 financial collapse, was a recent tenant on the patch of real estate on Kings Highway and East 16 Street that once played host to the beloved dairy cafeteria chain.
Of the three, I only experienced Lundy's during its brief reinstatement in 1995 up until it was replaced by the gourmet market Cherry Hill, but I will always shed a bitter tear for loss of the old H&S Hebrew National deli on Sheepshead Bay Road. Before I was introduced to the euphoric taste sensation of Katz's pastrami on rye, H&S was the best local place to fress on authentic heimishe cuisine.
What Southern Brooklyn restaurants do you miss the most?