Sheepshead Bay Loses Another Native Son: Beloved Fisherman Robert "Bobby" Norris Dies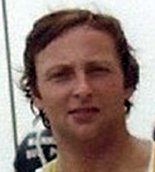 "Fishing is much more than fish. It is the great occasion when we may return to the fine simplicity of our forefathers."
~Herbert Hoover
It always makes me sad when another piece of our history — the history of Sheepshead Bay — is gone to The Ages.
I was dismayed to learn, while reading through the Facebook group "You know you're from Sheepshead Bay when……," that Robert "Bobby" Norris, a former resident of Sheepshead Bay and an avid fisherman, passed away on Friday, according to his daughter Tara Norris Mino.
Norris was 65.
While I did not know Norris, who had, in later years, relocated to the Great Kills section of Staten Island, some of Sheepshead Bay's old school might recall the devoted family man as a passionate and industrious fisherman, as well as "a voracious reader, and a war-history buff," according to an obit published by the Staten Island Advance.
Born in Bay Ridge, Brooklyn, he graduated from Erasmus Hall High School, and attended Brooklyn College. He lived in Sheepshead Bay, Brooklyn, until moving to Great Kills 17 years ago.
Mr. Norris worked as a shipping coordinator for Key Food Corp. for over 30 years. He retired in 2001.
His passion was fishing, including deep-sea fishing trips lasting weeks at a time.
"He built fishing rods from scratch, and went out on his favorite boats off Sheepshead Bay on weekends," said his daughter, Tara Marie Mino.
[…]
"He was a nice guy — smart, witty, and quick, and all his friends loved him," his daughter said. "He helped people as much as he could. He worshipped his grandchildren, and if he wasn't fishing, he was with my two sons."
Also surviving Mr. Norris are his wife of 40 years, the former Joan Petsche; his son, Robert, and his brother, James.
A funeral service was held over the weekend at the Colonial Funeral Home on Hyland Boulevard in Staten Island. Norris was cremated.
Bobby Norris left our planet way too soon, and we surely could use more stand-up guys like him in the world. Requiescat in pace, Bobby, and sincere condolences to his family, friends and loved ones.