Shark Goes On Killing Spree At Applebee's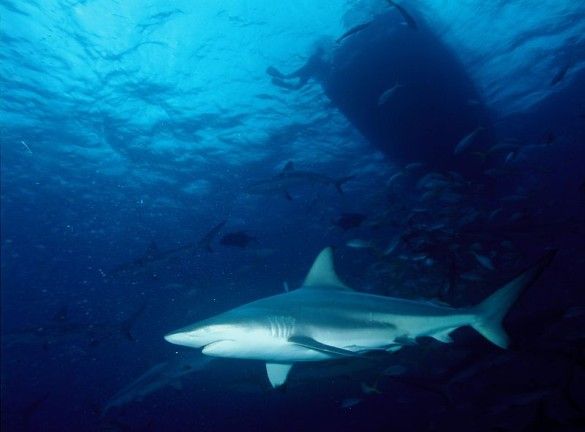 I have a simple rule in life. Never trust anything named Zane, whether they be Blacktip sharks or corporate executives. Those who have scoffed at my simple life rule were proved to be fools recently as "Zane the Shark" recently went on a killing spree in the fish tank at the new Coney Island Applebee's, which is owned by Zane Tankel, CEO and chairman of franchisee Apple Metro Inc.
The New York Daily News reported that Zane, the Blacktip Shark, ate three Lookdown fish – truly shocking behavior for a shark. The chaos continued when a Whitetip shark died while smashing into a three-foot Wonder Wheel replica located in the middle of the 5,000 gallon aquarium set to be a main attraction at the yet to be open Applebee's spot. The death of the Whitetip shark was especially surprising, considering the relative abundance of decorative ferris-wheel structures lining the ocean floors.
Tankel blamed the sad events on the sharks being unable to adjust quickly enough to an unnatural habitat.
"They went from being in an ocean to being in a tank. They were all disoriented," Tankel told the Daily News.
Zane the shark was transferred to an aquarium in Fishkill, NY, apparently achieving his goal of escaping a life condemned to swim in a cage at Applebee's.