See you tomorrow – Only Brooklyn!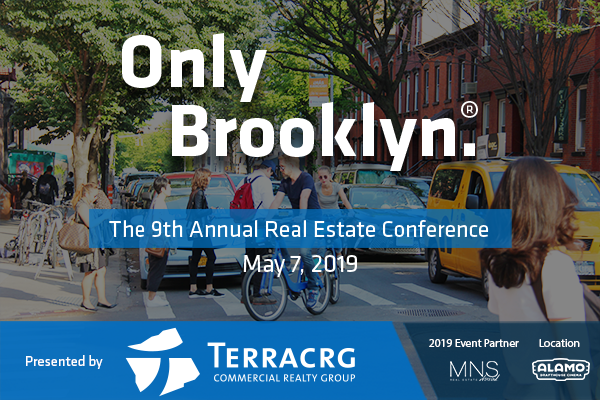 Join TerraCRG tomorrow as we host our 9th Annual Only Brooklyn Real Estate Conference in partnership with MNS Real Estate. You'll hear from the most active players in Brooklyn commercial real estate through a full day of programming at the Alamo Drafthouse Cinema in Downtown Brooklyn's City Point. Seats are limited— register today for 25% off tickets for BKLYNER readers!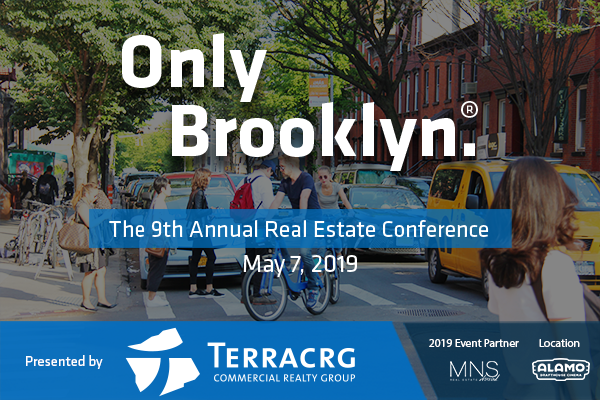 Since 2010, the borough's most engaging and relevant Only Brooklyn.® Real Estate Conference has gathered hundreds of real estate professionals to discuss the future of one of the most powerful sub-markets in the country. From developers, architects, innovators, tenants, landlords, community builders, brokers and more, thoughtfully curated panelists will discuss topics that revolve around emerging projects, trends and challenges throughout the Brooklyn market as well as future insights.
What to expect:
Breakfast, lunch, and refreshments provided (Kosher lunch options will be served)
30+ panelists and a full-day of conversations
Ample networking opportunities
Exclusive After Party on the Alamo Rooftop
Featured panelists include:
Andrew Barrocas, MNS Real Estate
Ben Brown, Brookfield Property Group
Bonnie Campbell, Two Trees Management
Ofer Cohen, TerraCRG
Kathe Chase, Industry City
Eran Chen, ODA Architecture
Richard Lam, Property Markets Group
Jeffrey Mandel, Tishman Speyer
Regina Myer, Downtown Brooklyn Partnership
Deidre Quinn, Lafayette 148
Carlo Scissura, New York Building Congress
Michael Stoler, New York Real Estate TV
Winston Von Engel, NYC Dept. of City Planning
To view the speaker line-up and schedule, head to our Only Brooklyn Conference site.
This post was sponsored by TerraCRG. If you would like to reach our team, please contact us.