SCOTUS Blocks Citizenship Question On Census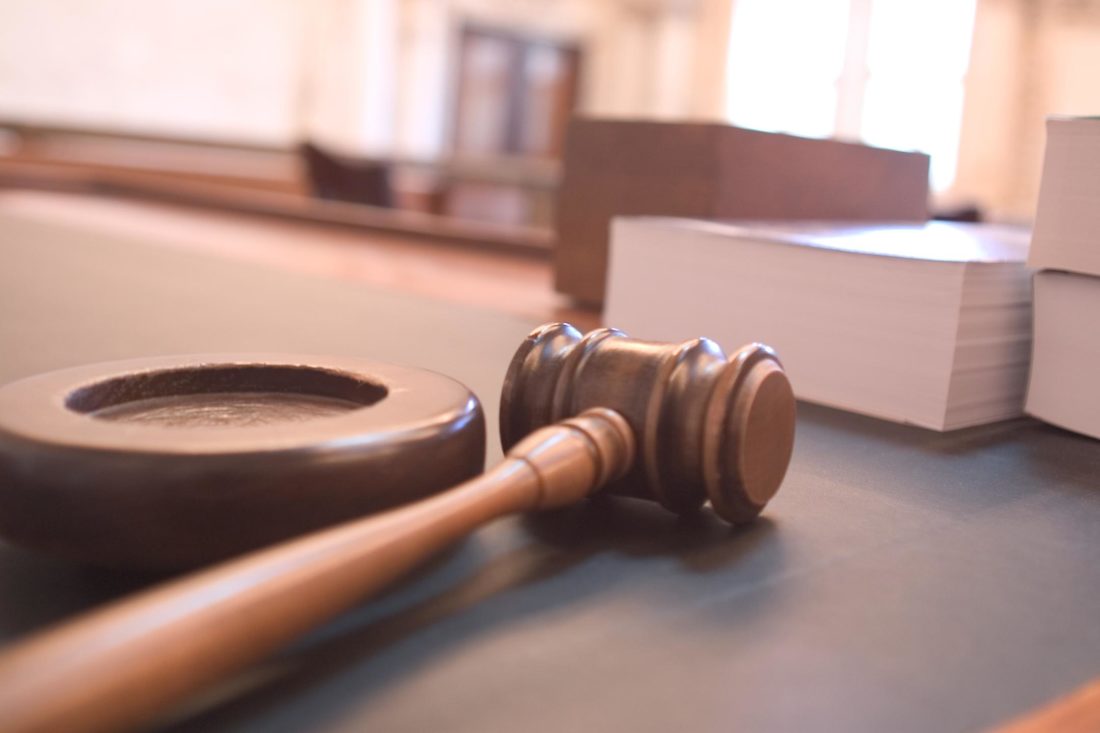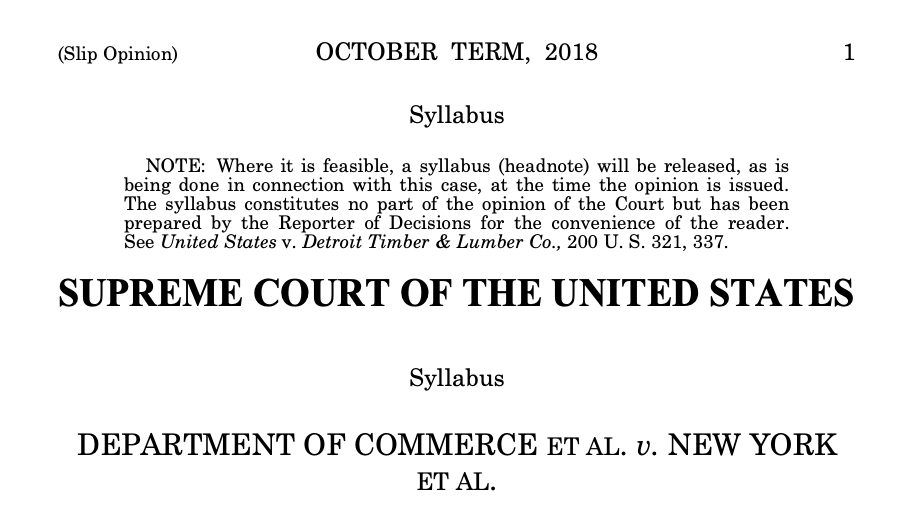 In a 5-4 decision, the Supreme Court of the United States (SCOTUS) decided to currently block a question on the 2020 census that asks for citizenship status.
"The reasoned explanation requirement of administrative law, after all, is meant to ensure that agencies offer genuine justifications for important decisions, reasons that can be scrutinized by courts and the interested public," Chief Justice John Roberts wrote in the decision. "Accepting contrived reasons would defeat the purpose of the enterprise. If judicial review is to be more than an empty ritual, it must demand something better than the explanation offered for the action taken in this case."
The data from the census, conducted every ten years, is used to allocate congressional seats and federal money to each state. Many Americans view the SCOTUS decision as a victory, especially those that are undocumented who will not have to write in their citizenship status. Though the decision is blocked, the issue may come up again in the future. President Donald Trump has said he's already asked his lawyers to "delay the census." And though Trump is not particularly ecstatic about the decision, local politicians are.
NY Attorney General Letitia James said she is pleased with the SCOTUS decision. "Every single person in this country deserves to be counted, plain and simple."
"This one question could have caused a substantial undercount, particularly of noncitizens and Latinos. Thanks to the Court, the census will remain a tool for delivering on our government's promise of fairness and equity, and states, like New York, will not be shortchanged out of critical resources or political representation," James said.
"Our democracy withstood this challenge, but make no mistake, many threats continue to lie ahead from the Trump Administration and we will not stop fighting," she continued. "Now, more than ever, the marginalized, the disenfranchised, and everyday people need us to stand firm in our fight for justice. After all, everyone counts, and therefore, everyone must be counted."
Brooklyn Borough President Eric Adams stated, "There is no basis for a citizenship question on the 2020 Census other than cynical political purposes."
"I'm glad a majority of the Court agrees and has blocked this question's inclusion for now. I was proud to sign onto an amicus brief in this case, and I will continue fighting to #MakeBrooklynCount," he said. "In partnership with the Brooklyn Community Foundation and more than 250 community-based organizations, we are working hard to reach and count every single person in our borough. Hundreds of billions of dollars and fair political representation are on the line."
NYC Council Speaker Corey Johnson agrees but he says the fight is not over yet.
"We must block this controversial question permanently. The City Council stands united with elected officials and community-based organizations across New York to ensure an accurate U.S. Census," Johnson said.
"Together with the de Blasio administration, we have dedicated $40 million of the Fiscal Year 2020 New York City budget to fund a major outreach campaign to support the vital work of community-based organizations to coordinate events and perform canvassing to ensure we get a full count of New Yorkers," he continued. "The campaign will be conducted in close partnership with local groups, public libraries, business leaders, and other vital stakeholders."
NYC Comptroller Scott Stringer says the work is far from done. Though the question is blocked for now, it may come back again in the future.
"The Supreme Court confirmed what we've known all along—that the Trump Administration brazenly tried to sabotage the Census to under-count communities of color and immigrants," Stringer said. "But we can't rest on our laurels. We have to continue the fight for a full and accurate count."
The decision affects those living in Southern Brooklyn as well. State Senator Andrew Gounardes had this to say: "The Supreme Court's ruling on the census will prevent a gross injustice for communities like southern Brooklyn with a high number of immigrants and people of color. An accurate count means we get the funding and political representation we deserve. Now, let's make sure our City and State census funds get spent effectively so every New Yorker can be counted."
Council Member Antonio Reynoso told Bklyner the decision was a victory for immigrant communities across the nation.
"The Supreme Court got it right and saw this question for what it really was: The Trump administration's unconstitutional attempt to suppress immigrant representation," he said. "Thanks to mobilization by groups like Make the Road, immigrant communities will now be fully counted and gain their rightful proportion of vital resources and accurate congressional representation."
Council Member Mark Treyger says though the decision is a good one, everyone must remain vigilant.
"We must remain vigilant to ensure everyone in Brooklyn and across the five boroughs completes the census, to ensure that New Yorkers receive their fair share of federal funding and equal representation in Congress," he said. "For the 2010 Census, Brooklyn had one of the lowest participation rates for the census in the nation with only 54 percent surveyed."
"With the climate of fear in many of our communities, it is critical that we continue to do aggressive outreach," he continued. "The City has allocated $40 million for census outreach work, to make sure that all New Yorkers get counted."
Council Member Justin Brannan says the nationwide decision affects his local district as it is home to many immigrants.
"This decision has an enormous impact on the 43rd Council District, as we have some of the most undercounted neighborhoods in the city – particularly among our immigrant communities," Brannan said. "It is crucial that everyone is counted locally in order to ensure we get the services and investments in infrastructure we need and deserve. The citizenship question would have terrorized those communities and discouraged their participation."
"I'm relieved that the Supreme Court rejected Trump's anti-immigrant agenda in this case, but we know this fight isn't over," he continued. "We must still remain vigilant in protecting our most vulnerable neighbors."
You can view the entire SCOTUS decision here.