Scavo Rips Into MBCG Leadership At Meeting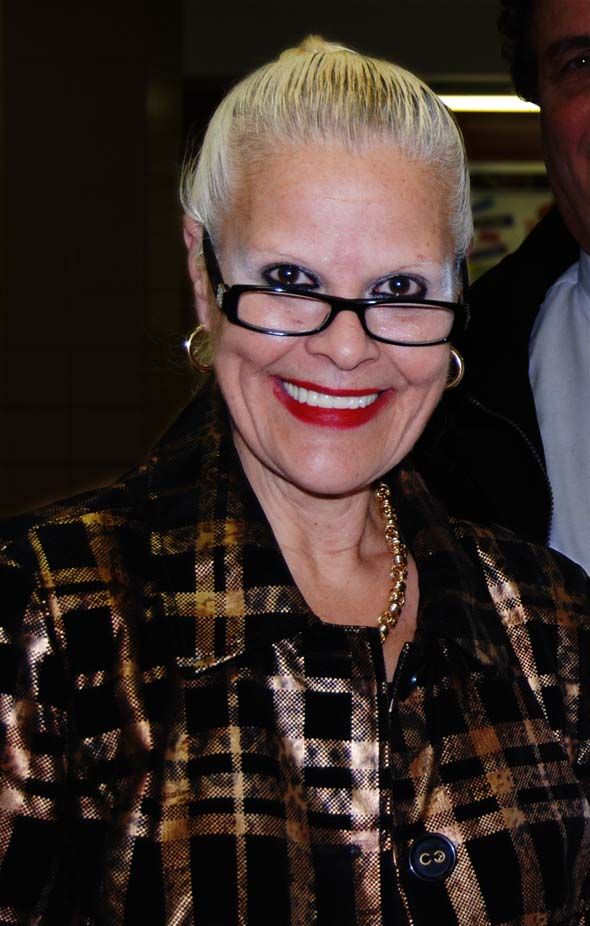 She's no traitor, and her only aim is to serve the community.
That was the message Community Board 15 Chairperson Theresa Scavo gave in a heated statement to the Manhattan Beach Community Group at the civic's meeting on Wednesday night.
"I represent the community," Scavo said in an interview the next day. "I don't represent the Manhattan Beach Neighborhood Association or the Manhattan Beach Community Group. Just Manhattan Beach, not either group."
Scavo said she was responding to insinuations within the community that she was playing politics with the neighborhood's fractious civic associations, which have been feuding for nearly three years.
The recent skirmish flared up after the MBNA secured a meeting with Public Advocate Bill de Blasio, in which the group advanced a traffic safety agenda. At their August 2 meeting, the MBNA blasted the MBCG for not taking part. But the MBCG shot back with a statement on its website, saying they were never invited to the meeting, sparking rumors that Scavo never fully relayed the message.
But in front of the MBCG, Scavo called shenanigans and called to put an end to the squabbling.
"It came back to me that I'm showing favoritism over one group or another group, that I'm a turncoat, and it's not true," she said. "I'm not the kind of person who's going to sit back and and let this rumor mill churn when there's no truth to it."
She told Sheepshead Bites that her statement listed times and dates of phone calls made and received to the two group's leaders and the Public Advocate's office. According to those in attendance, Scavo said she called MBCG President Ira Zalcman to invite him to the meeting, but that the group's leader cut her off and ended the conversation at the suggestion of a meeting with the other group.
Zalcman previously told Sheepshead Bites that de Blasio's name was never mentioned when Scavo called. He declined comment for this article.
Meanwhile, Scavo said the infighting is turning off leaders outside of the community, and stifling offers to help. After the Public Advocate's meeting with the MBNA, there was optimism that some of the community's traffic proposals might move forward. But the Public Advocate's office has chilled in light of tensions – a problem that's a running theme of the community battle.
"The Public Advocate is making it clear that if there's two groups nothing will ever get done," said Scavo. "There has to be one voice in the community. No one will ever help put a stop sign on one corner, because what will happen is they'll put it up and one group will say that sign shouldn't be on that corner, it'll be another … No one wants to touch this community and help with one thing when it's divided."
Sources who attended the meeting said Scavo's words caused an uproar at the meeting, as members began a back-and-forth about the troubles of having two groups, and some pointed out that the only defining line between them is on zoning issues – a topic that hasn't come up at either group's general membership meetings in at least two years.
Ted Kleynerman, a member of both groups, spoke after the Community Board chairperson and said he was as fed up as Scavo. Kleynerman is president of the neighborhood's private security force, Beachside Patrol, which struggles amidst community division. Kleynerman made clear his comments were that of a resident, and not as an official of the patrol.
"I think, overall, she was really pissed off," Kleynerman told Sheepshead Bites. "And my opinion is that she was rightfully upset. For people to suggest that she's biased with one group over another is really unfair. When I heard what she said I was upset because its just another example of two groups in Manhattan Beach hurting Manhattan Beach."
Other members of MBCG did not return calls by press time, or declined to be quoted for this article.