Scaffolding Up Around Former Strauss Auto, Demo Coming Soon To Make Way For 12-Story Residential Building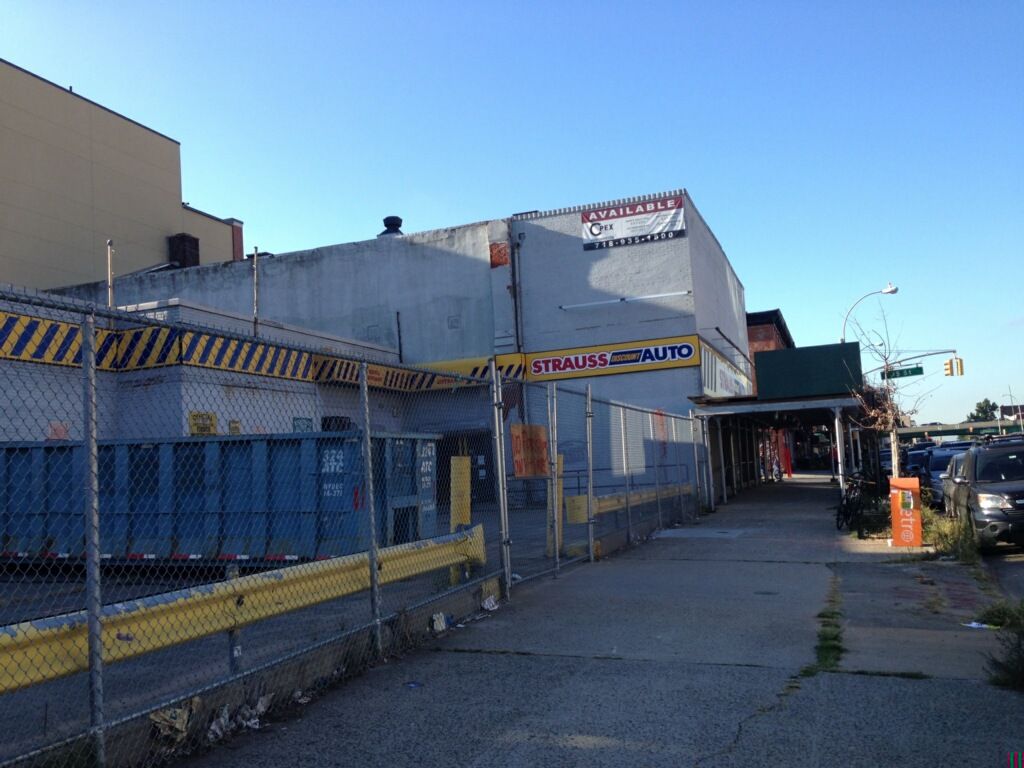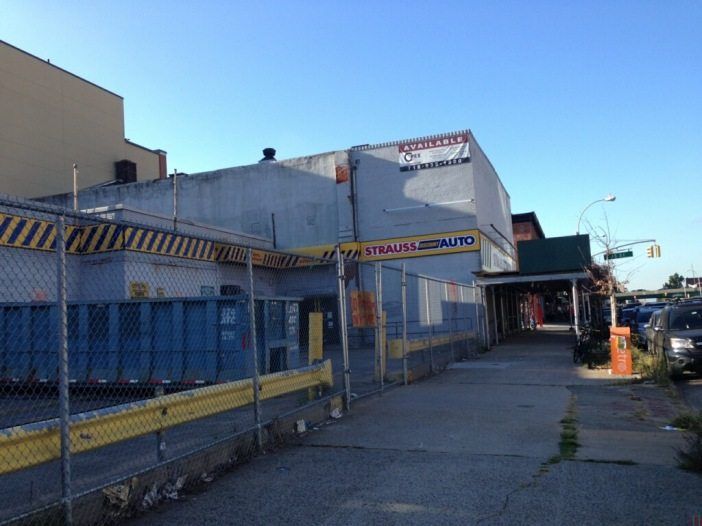 It looks like demolition is about to get underway on 4th Avenue between 14th and 15th Streets, where a tall new rental building — one of many on the street — will soon rise.
The new development was announced back in April, to be built on the former site of Strauss Discount Auto at 535 4th Ave, which closed in 2012. Adam America Real Estate Group, Slate Property Group, and AEW Capital Management, who are also developing properties at 4th Avenue and 11th Street and 4th Avenue and 1st Street, signed a 99-year lease on the land.
In the spring, the developers told The Real Deal that they were planning a "$100 million mixed-use residential and retail property with 141 rental apartments at the site, which allows for more than 118,000 buildable square feet and has 200 feet of retail frontage."
According to permits filed last month with the Department of Buildings, plans call for a 12-story, 148-unit apartment building with 7,030 square feet of retail space. The proposed building will cover 75% of the 18,195-square-foot lot, and will have 30 feet of rear yard. It will have accessory attended parking for 59 cars, a storage room for 74 bicycles, an exercise room, and a rooftop recreation area.
Since this project was announced, we learned about another high-rise development going up diagonally across the street from it. A 13-story, 45-unit condo is planned for the corner of 4th Ave and 15th Street, where a grocery recently closed up shop.
With the added cars and the proximity to the Prospect Expressway — entrance and exit access is just a couple blocks away — not to mention all those potential new commuters using the Prospect Ave subway station, the impact of these two buildings alone is not just going to change the look of this part of the avenue, but will impact transportation in ways we hope the city will be able to address, as it's done in some ways with traffic calming measures in the past.
Demolition of the Strauss building was approved by DOB in July. Now that the scaffolding has gone up, we expect to see work progress and another stretch of 4th to change pretty rapidly.