Scaffolding Collapse Injures 3 In Brooklyn Heights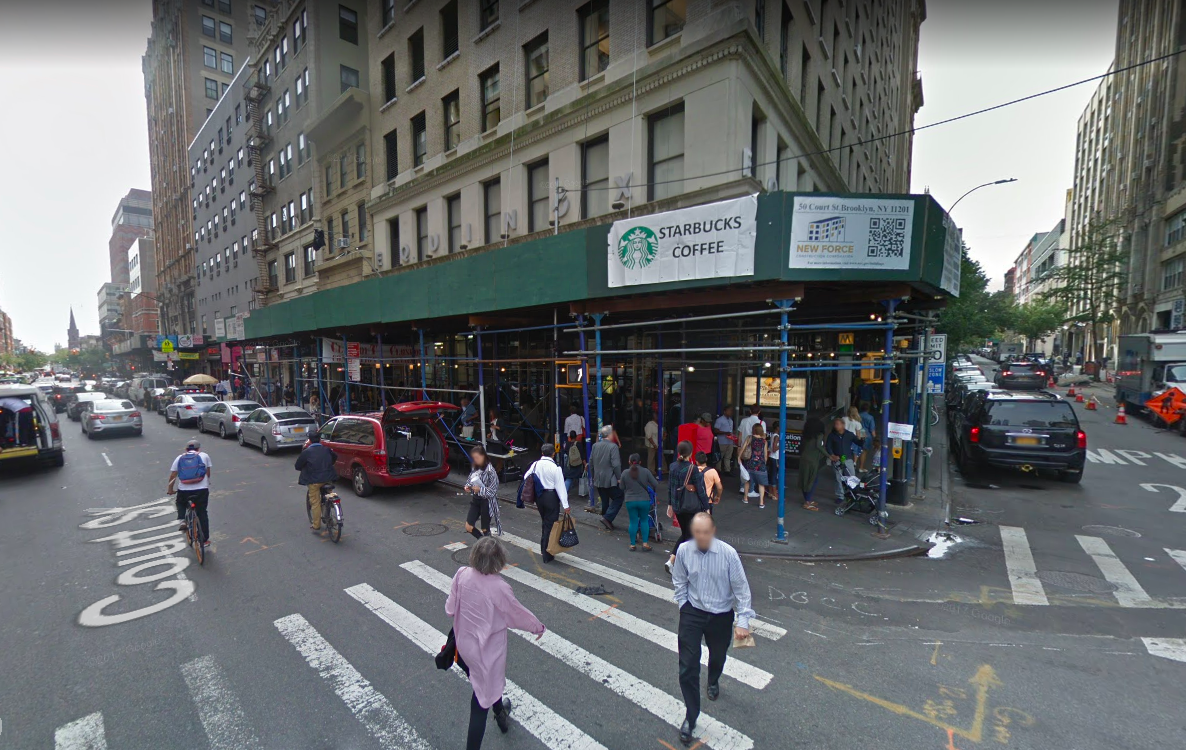 BROOKLYN HEIGHTS – Scaffolding surrounding a building on the corner of Court and Joralemon Streets collapsed on Saturday morning, injuring three people.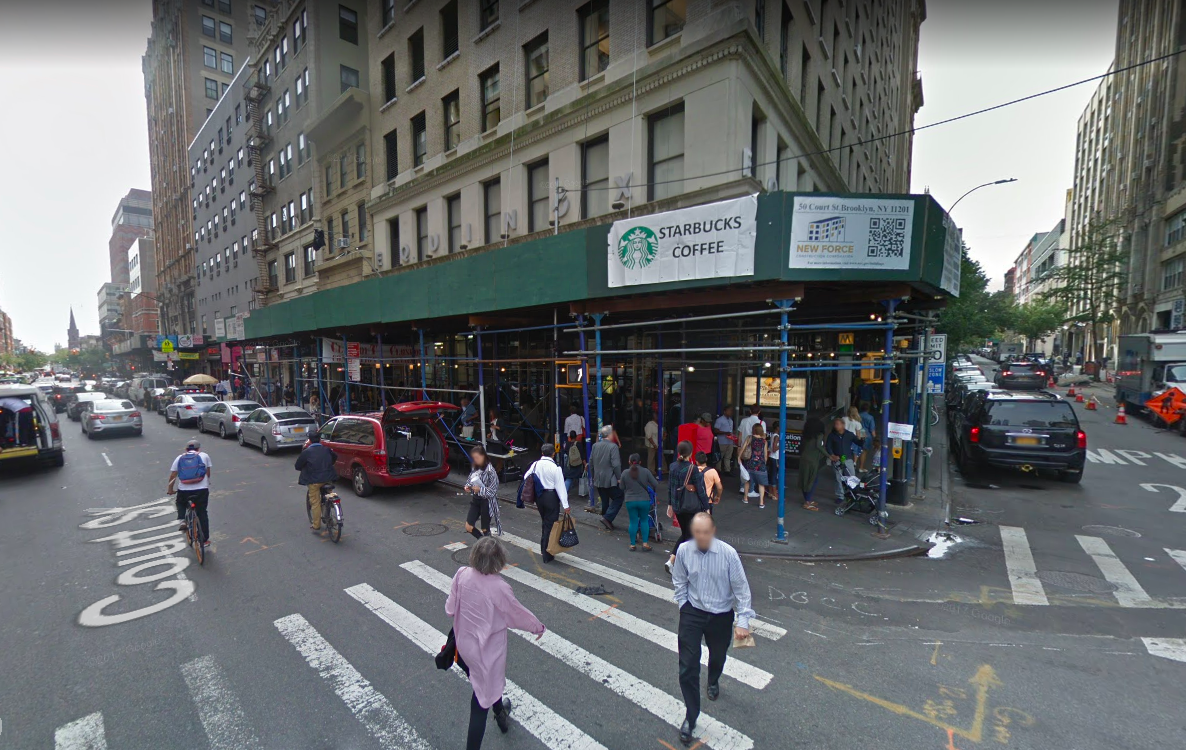 The scaffolding erected outside the Starbucks located at 50 Court Street, as well an entrance to the Brooklyn Borough Hall subway station, came crashing down at approximately 11am on Saturday, the New York Post reports.
Two pedestrians and a construction worker suffered minor injuries and were transported to Methodist Hospital, according to the paper. The falling structure also took down a crosswalk light.
A witness working at a halal food cart across the street from where the incident occurred told the Post, "It happened very fast. They were fixing it this morning, but they didn't fix it very well and it came down."