Scaffolding Collapse Injures 3 At Mission Dolores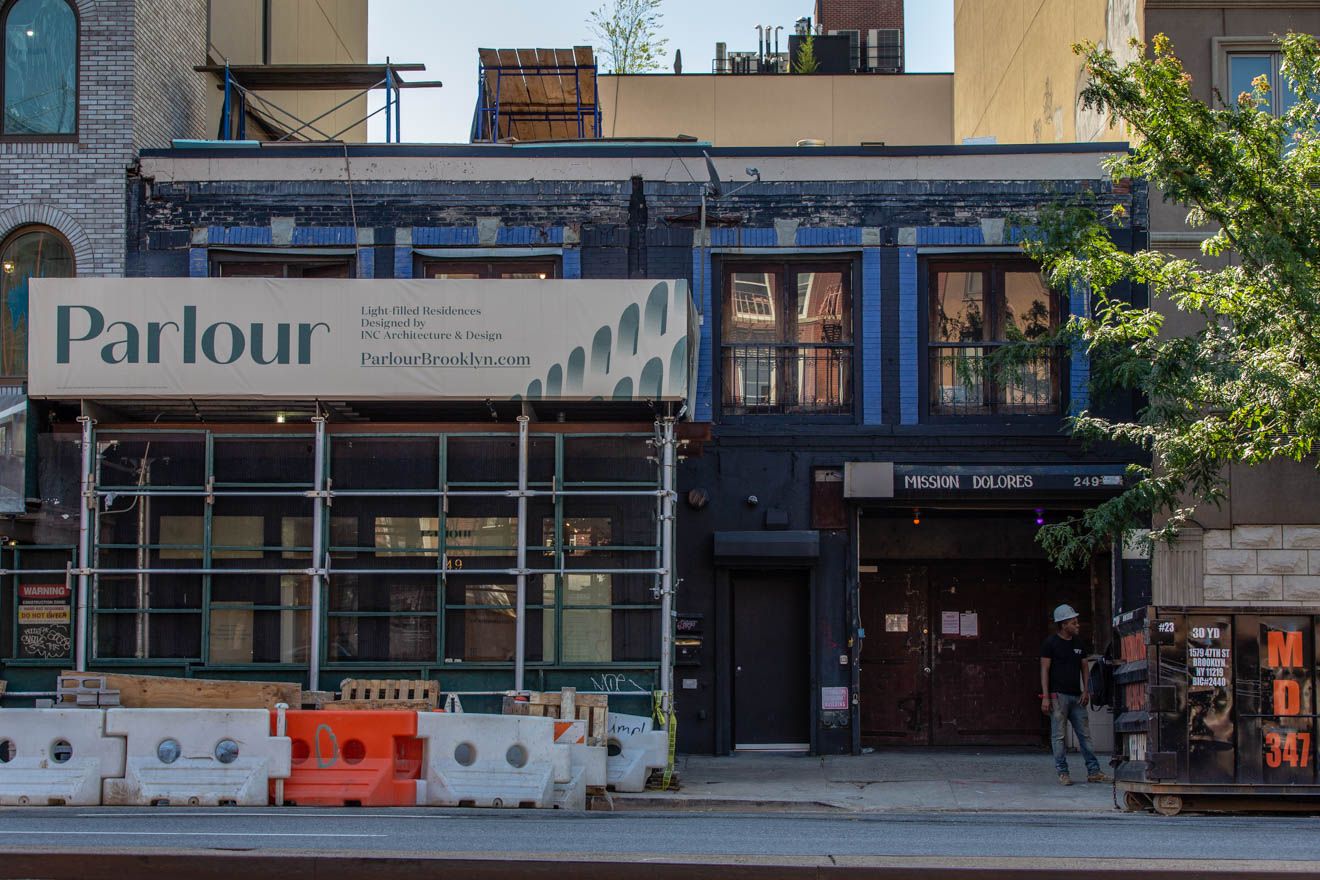 PARK SLOPE – Three people were injured Sunday afternoon when scaffolding fell from the roof of a building and crashed into the courtyard of a neighboring bar.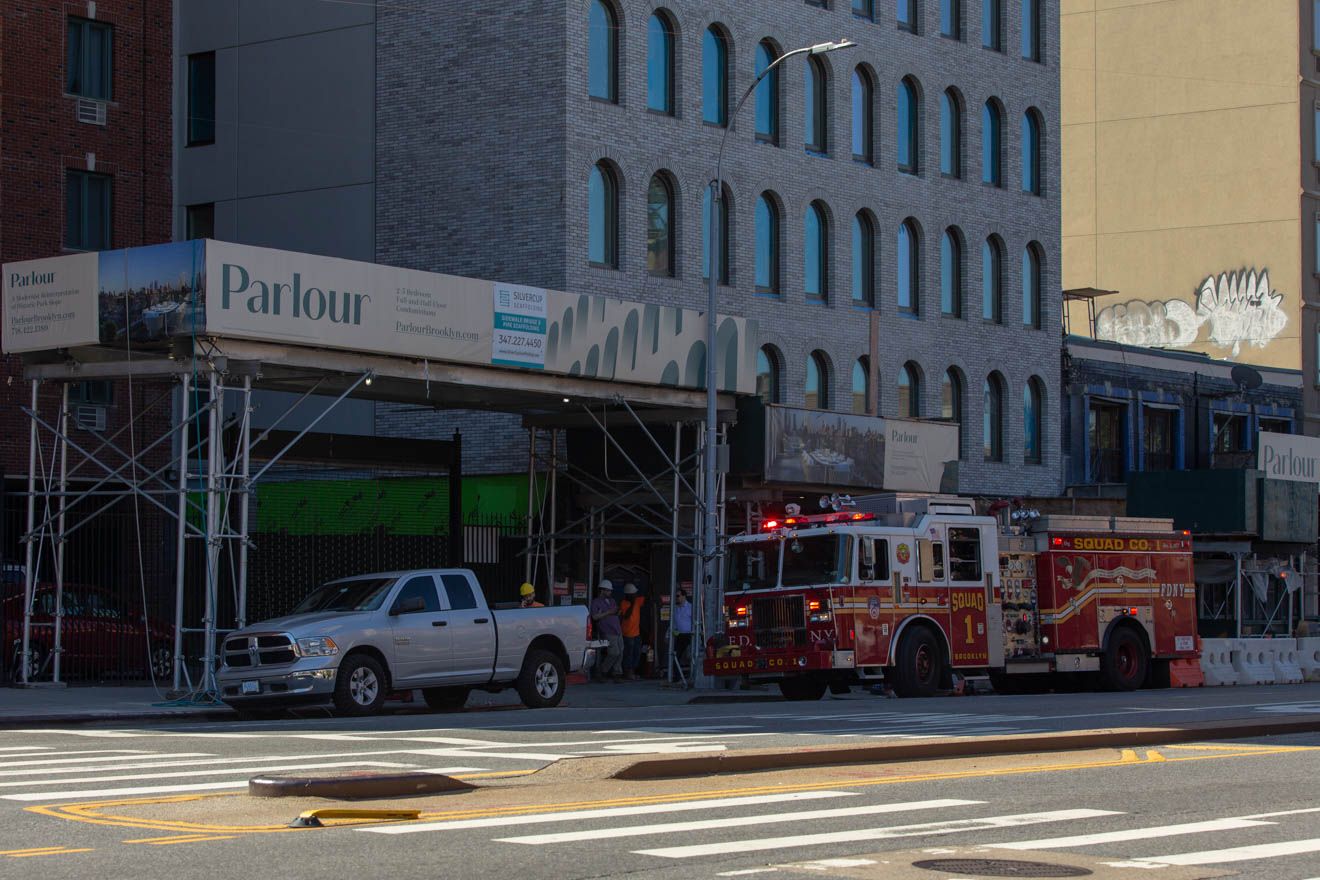 The scaffolding collapse occurred at approximately 3:00pm on Sunday, June 30 on 4th Avenue between Carroll and President Streets according to the FDNY. Winds damaged the scaffolding on the top of the 12-story Parlour condo building, currently under construction at 243 4th Avenue, causing debris to crash through the roof of a glass-enclosed area of the courtyard of Mission Dolores next door at 249 4th Avenue, according to an NYPD representative.
Three bar patrons were injured and transported to NY-P Brooklyn Methodist Hospital, the FDNY said, two with minor injuries and one with critical injuries. According to the New York Post, Kathleen Keating, 33, sustained serious injuries to the back of her head as a result of the incident.
According to a spokesperson for NYC Department of Buildings (DOB), the agency's preliminary investigation into the incident has found that the scaffolding collapsed at the top of the 12-story construction project at 243 4th Ave. and fell onto the neighboring property, damaging the glass skylight roof.
The scaffolding company has removed the scaffolding debris and is making necessary repairs.
As a result of this incident, DOB says it has issued four violations to the general contractor and site safety coordinator of the construction site for "a failure to properly safeguard the construction site, and for the pipe scaffold not meeting code requirements." A full Stop Work Order was issued on the site on Sunday.
While DOB has issued a Full Vacate Order to Mission Dolores due to the damage to the glass skylights, the agency insists there is "currently no further immediate hazard to the public." DOB's investigation into the cause of the scaffolding collapse is ongoing.