#SaveBarSepia: After 14 Years, Beloved Prospect Heights Bar Slated To Close
PROSPECT HEIGHTS – A longtime local institution is slated for closure. Delissa Reynolds, owner of Prospect Heights' Bar Sepia, announced earlier this month that her beloved venue will be shuttering in March after 14 years on Underhill Avenue.
"I share the news Bar Sepia will close on March 1, 2018 a few days shy of our actual anniversary as the landlord has refused to renew our lease," she wrote in a message posted to Facebook.
Reynolds originally signed a ten-year lease for the ground-floor space located at 234 Underhill Avenue in 2002 and opened Bar Sepia in 2004, she told BKLYNER Wednesday afternoon. Mrs. Lee was the building owner and landlord at the time. In 2012, when Reynolds received a five-year extension on the space, she made it clear to the property owners that if they ever wanted to sell the building that she was interested in buying.
After Mrs. Lee, the building's owner, passed away in 2013, her daughter took over managing the property and offered to sell the building to Reynolds three years later at a very high price.
"Although I love my business, I love this building, and I'm a resident of the neighborhood, it broke my heart because there was no way I could afford that," Reynolds says of her initial response when learning the asking price for the property. She has been working to secure financing to help with the purchase for nearly two years.
"When I came here, no one wanted to be here," she says of the area. "This commercial space stayed empty for a very long time and it took a lot of effort and money to renovate, but I knew it was worth it. I knew that Mrs. Lee understood what I was proposing, as a woman, as a woman of color—someone who wanted to do something in the neighborhood, not leave the neighborhood."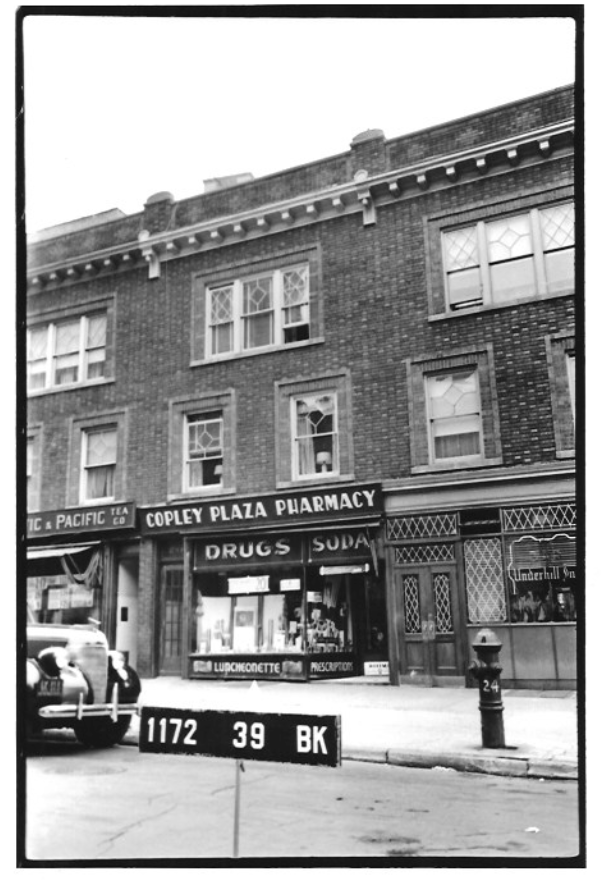 Built in late 1800s and early 1900s, 234 Underhill Avenue, and its three neighboring buildings, are "historic and should be preserved," Reynolds explains. 234 Underhill was a vacant beauty salon when she moved in, and prior to that was a luncheonette and soda fountain called the Copley Plaza, she says.
Originally from New Jersey, Reynolds was working as an actor in New York City until the 9/11 attacks altered her "life's focus," according to Bar Sepia's website, and she decided to give back to her community.
"It started in my living room after 9/11, when as a city we were so broken in spirit," she explains. After losing her temporary job, she spent a lot of time in her neighborhood and at the 280/132 Firehouse on St. John's Place where she saw the community coming together.
She began inviting her neighbors to Sunday dinners at her house. "I was broke but I was like, 'We have beans and rice, come on over, sit on the couch and watch a movie. Don't be alone,'" she recalls.
During the next three years hosting the Sunday meals for as many as five to 35 guests, Reynolds realized, "My neighborhood is going to change. I thought, 'I'm not going to sit on the sidelines and be marginalized. What can I do?' And that's how Bar Sepia was born—out of doing Sunday dinners and getting encouragement and support from my family, friends, and neighbors," she explains.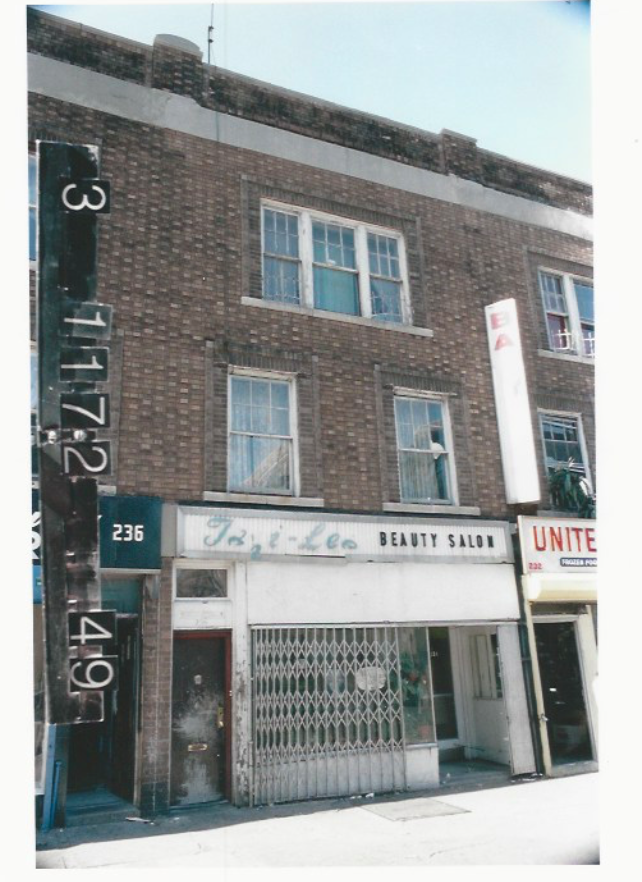 She introduced Bar Sepia to her Prospect Heights neighbors in 2004 and it has served as a popular meeting place and events space since. "A decade later, the establishment has become a thriving cornerstone of the community that reflects the beauty, charm, and diversity of its residents," the website reads.
"What makes Sepia special is that everyone is welcome, as long as there are not shenanigans," Reynolds says. "Our demographic is 21 to 91 and everything in between, no matter what your economic, social, cultural, religious [background]. That is a reflection of where we live and how we should live."
Since announcing its closing, Bar Sepia's Facebook page has been flooded with messages from neighbors and customers.
"I am so humbled by it. I am so grateful. I guess you don't really imagine that people feel the way that they do," Reynolds says of the support. "I'm grateful when folks come in and they have a good time and they remember us even when they move away. Or they met here and now they're married and have kids. Those are stories and relationships and experiences that I will treasure."
Reynolds does not hesitate when asked if she'd be willing to relocate Bar Sepia. "No," she states. "It's very difficult to start a new business right now, in this climate. It's hard to run a business. There are so many moving parts if I do buy the building, but I'm willing to try."
Down to the wire, Reynolds is still working to get the financial assistance needed to purchase the Underhill Avenue property. "I just want to get a seat at the table again. And if it doesn't work, I'll know I did everything that I could," she says.
For all her customers, neighbors, and friends, she says, "Thank you from the top, bottom, and all sides of my heart, for your encouragement and support for a decade and a half. It wouldn't be possible without you."
"It's not over until it's over," Reynolds adds. "I have high hopes. No matter what, we have a history and I will cherish that history and I will always be active in my community."
Bar Sepia
234 Underhill Avenue (between Eastern Parkway & Lincoln Place)
(718) 399-6680