Saturday: TD Bank Grand Opening – Freebies!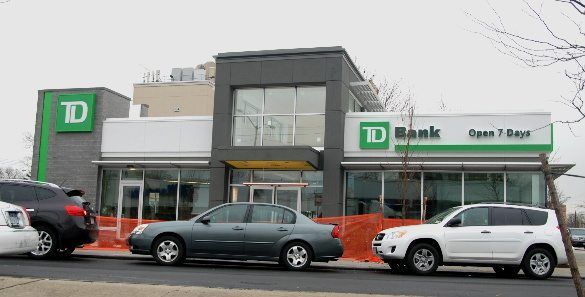 We at Sheepshead Bites love it when there's free stuff for our readers. So our ears perked up when the folks at TD Bank came knocking, talking some jive about free hot dogs and ice cream. I mean, it's free hot dogs and ice cream! Who can say no?
So, here's the deal: the bank is celebrating the grand opening of its 2944 Gravesend Neck Road location (near the intersection of Nostrand Avenue and Avenue U) tomorrow from 10 a.m. to 2 p.m.
They sent us a long press release about new hires (all local) and how environmentally friendly their building is (LEED Gold certified). But, really, we know what you care about, so here's the important part from the press release:
Entire families – including pets – are invited to participate at the grand opening celebration, which is free and open to the public and will feature:
A hot dog and ice cream cart and other free snacks
DJ and balloon artist
$100 TD Bank Visa gift card drawings at 11 a.m., noon, 1 p.m. and 2 p.m.
Exciting games and prizes, including a chance to win a $1,000 shopping spree
Ribbon cutting ceremony at noon