Saturday Night Fever Returns to Brooklyn!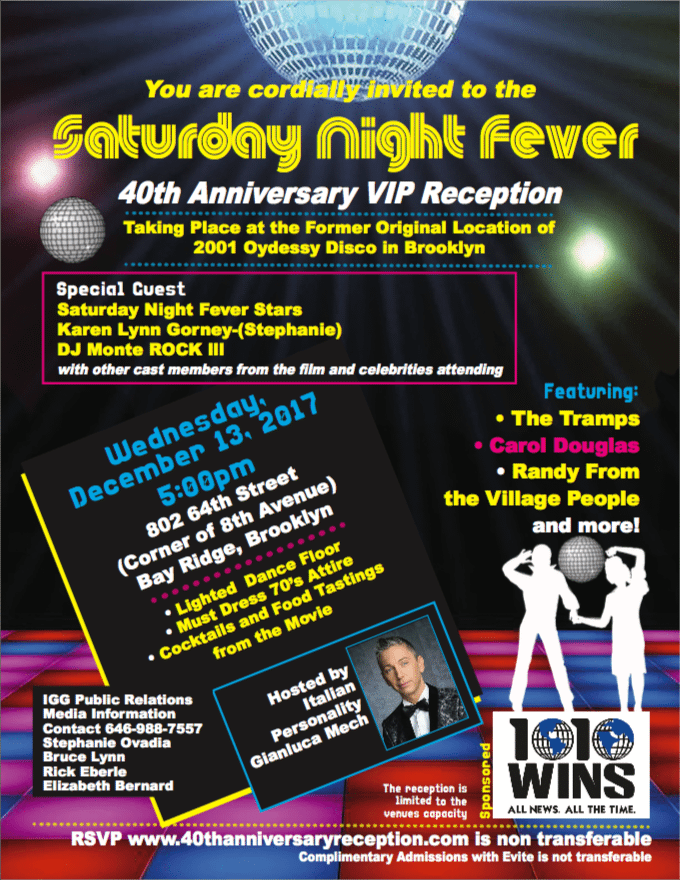 Saturday Night Fever is coming back to Brooklyn for one night only—on a Wednesday!
To celebrate the 40th anniversary of the iconic disco flick, the original 2001 Space Odyssey Nightclub is coming back to life in a Southern Brooklyn Chinese restaurant. The Bamboo Garden, which sits at 64th Street and 8th Avenue, is the current occupant of the spot where Travolta's star-making film was shot in 1977.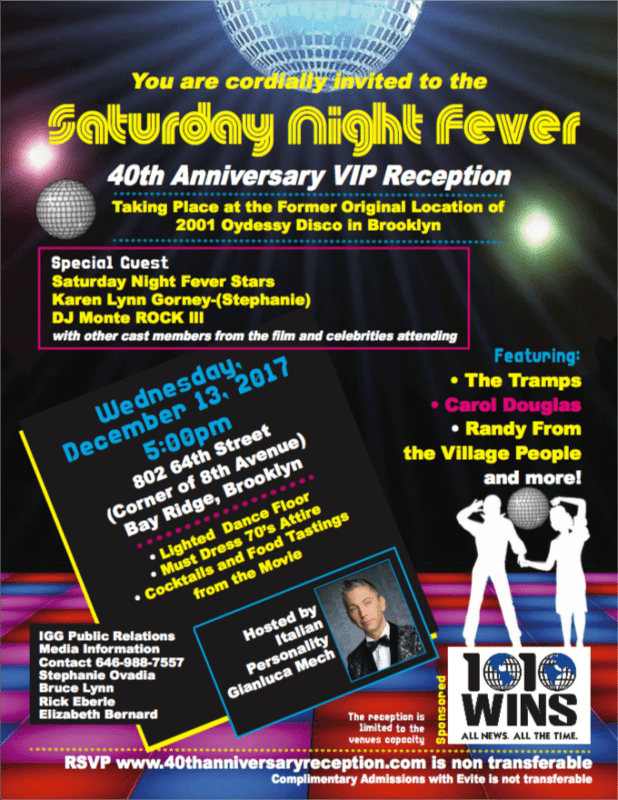 On Wednesday, December 13, Saturday Night Fever fans will transform the dining room back into a classic disco club, complete with disco balls and a light-up dance floor. Lazy Susans will be swapped out for turntables and musical performances at the event, which is free and open to the public with an RSVP. Just make sure to wear your best 70s attire!
Guests galore will grace the event, including Carol Douglas, a Bed-Stuy born disco pioneer, Randy Jones of The Village People, and movie cast member Karen Lynn Gorney. DJ Monte Rock, who helmed the booth at the 2001 Space Odyssey club, as well as appearing in Saturday Night Fever, will be in attendance at his old stomping grounds.
Local standby Lenny's Pizza will provide pies, while The Trammps will be burning down the house, performing the all-time classic disco track, "Disco Inferno."
Come out and get down next Wednesday for a dose of nostalgia and a dancing celebrate of culture, history and an imitable New York film!
In the meantime, check out an advertisement for the original 2001 Space Odyssey Club:
RSVP for the event online at 40thanniversaryreception.com