Sanitation Workers, Flatbush Shomrim & Simcha Felder Chase Down Coffee Thief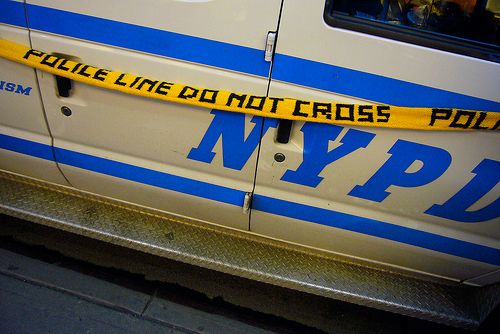 A shoplifter got more than he bargained for when he tried to jack several containers of instant coffee from the shelf of an Avenue J Supermarket.
Samir Samedon's crime, which took place at an Associated Supermarket (1413 Avenue J), prompted a wild chase involving three Sanitation workers, Flatbush Shomrim, and State Senator Simcha Felder, according to reports – and the entire incident was caught on camera.
Channel 7 reports:
His luck ran out before it even began, when he walked into the Associated Supermarket, and manager Adam Moustafa saw him eying the Taster's Choice.
"He opened his jacket he had a coat on, and he put two that way and two that way," Moustafa said.
"I'm sorry man, I'm never going to show up in your store again," Samedon can be seeing crying on the footage.
Then he ran right into Felder – whose office is right across the street – who attempted to prevent the thief from fleeing. Two Sanitation workers, Paul Hernandez and Brian Tullo, recognized the senator and came to his aid, chasing Samedon around the corner. There, they bumped into their supervisor, Frank Scudieri, who also chased Samedon, tackling him to the ground until police came.
The video, recorded by bystander Simon Gifter, shows Samedon down on the snow, begging for mercy.
"Oh I didn't do anything, my mother just died, all it was was coffee," the shoplifter said, according to Gifter.
Samedon has been charged with petty larceny and criminal possession of stolen property.