Sandwich Showdown: Subway v. Bagels and Wraps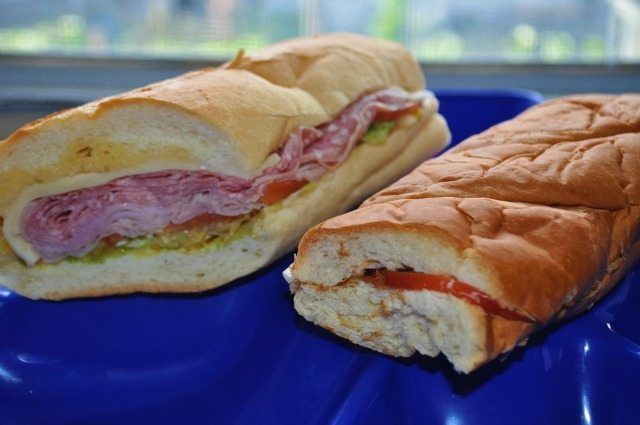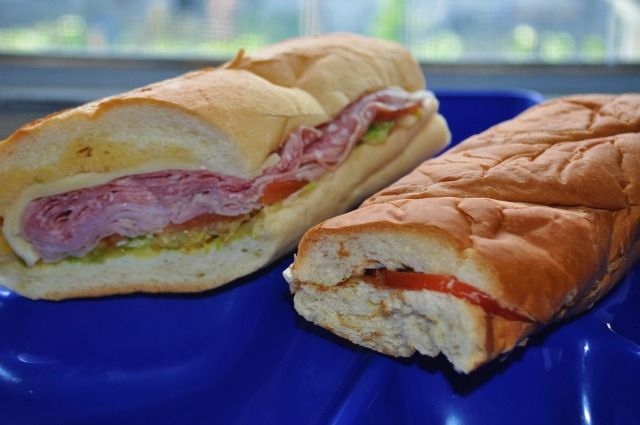 It became obvious that Subway restaurants were attempting a neighborhood takeover when one popped up on 5th Avenue and 14th Street this summer, joining another on 3rd Avenue and 14th Street and third location on 5th Avenue and 8th Street.
We were curious, though. How would a Subway sandwich stack up next to a mom and pop sandwich shop?
The 525 5th Avenue location just happens to be next door to Bagels and Wraps, a favorite in the neighborhood since 2006. After grabbing an Italian sub from each restaurant and placing them side by side, we began the comparison.
Pictured above are the two sandwiches: Bagels and Wraps on the left, Subway on the right. If the first taste is truly with the eyes, Bagels and Wraps wins hands down. The bread looks fresh, the layers of ham, salami and pepperoni are generously sandwiched between the veggies, provolone and Italian dressing.
Subway, on the other hand, looks squashed, dried out and, if you didn't know any better, appears to house only a single slice of tomato.
It only took a few bites to conclude that Subway truly stood no chance. The Bagels and Wraps sandwich tasted as fresh as it looked. The bread was crispy on the outside but soft and buttery on the inside. The meat was flavorful, the dressing was a perfect compliment and, although the sandwich did get a little messy near the end, it was something we would totally go back and purchase again.
The Subway sandwich was comparatively bland, over saturated with the oil and vinegar and tasted stale.
Subway did have the advantage in price, coming in at around $6, while the Bagels and Wraps sandwich was about $7.50.
So where would you go for an Italian sub?