Russian Gangster Mani Chulpayev Arrested In Murder Of Rapper Lil Phat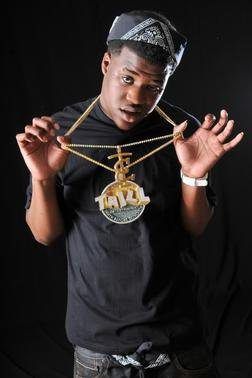 Russian-born gangster and famous turncoat Mani Chulpayev was arrested yesterday on suspicion of ordering the murder of American rapper Lil Phat, according to a report by Ria Novosti.
Melvin Vernell III, aka Lil Phat, was a 19-year-old southern rapper with a promising career. He was gunned down in a parking lot of a hospital while waiting for his child to be born in what authorities described as a planned attack.
"The alleged motive for the murder was drugs and other 'business' dealings in which the suspects were involved," the office of Atlanta's district attorney, Paul Howard, said in a statement provided to RIA Novosti.
Chulpayev, who came to Brighton Beach from the Soviet Union in the 1980s, got his start in Russian gangs known as "brigades." After being arrested in 1998, he cooperated with federal officials and helped bring down a slew of Russian mobsters.
He testified to being "the money handler and the scheme organizer" for a crime group that US authorities called the "Gufield-Kutsenko Brigade," The New York Times reported in 2002.
"I came up with the scams," Chulpayev testified, the Times reported.
Chulpayev's decision to turn state's evidence, which led to dozens of convictions of members of Eurasian crime groups in the United States, so impressed authorities that he was granted time served for his admitted crimes in 2002.
In handing down the sentence, US federal judge Nina Gershon called Chulpayev's crimes "chilling and inhuman" but said he proved to be "one of the most valuable witnesses in the history of the government's battle against Russian organized crime," the New York Daily News reported at the time.
After Chulpayev's extraordinary level of cooperation with US authorities, he became a protected witness but again found himself on the wrong side of the law, this time getting busted in a car stealing conspiracy. Just like before, he flipped, ratted out the larger players and received a reduced sentence.Now with Chulpayev suspected of orchestrating a murder, there will be little room for leniency."Murder – and especially from someone who may seem to be a serial recidivist – is treated very seriously," Mark Galeotti, an expert on Russian crime networks told RIA Novosti.