Russian Dolls Booted From Lifetime Network – Down, But Not Out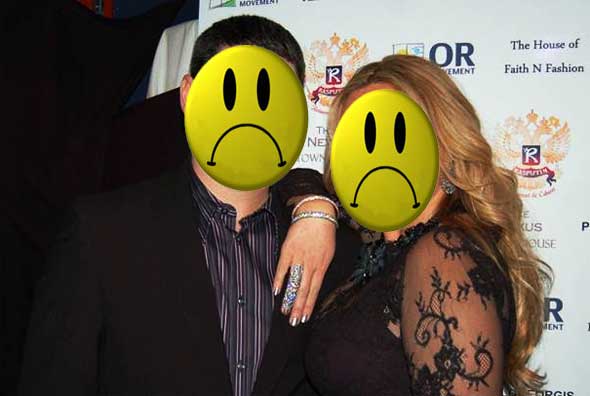 Rumors have been circulating that Lifetime's Russian Dolls – yeah, you know the one – has been cancelled. Well, that's not quite right.
The unofficial Russian Dolls blog was the first to note that Lifetime was switching up its plans to air out the rest of the season. They announced two weeks ago that the network would run all of the previously aired episodes of Russian Dolls back-to-back on October 4, then run a marathon of all the unaired episodes this morning, October 7, at 8:00 a.m. Which is exactly when everyone wants to watch a bunch of shrill hacks running around being hack-ish, right? Clearly this was good news for the Dolls.
Or not. The back-to-back airing was a sign that the show wasn't doing well, and would probably mean cancellation. After all, the show received less than a million viewers at its height. Even for cable, that's pretty dismal for a primetime slot.
We checked in with Lifetime Networks earlier this week, but have yet to receive a response or statement. So instead we turned to one of the show's creators, Elina Miller, who wasn't yet ready to claim fin on the project, but instead said Lifetime was just trying it out with a different market.
"It wasn't cancelled, they just decided to air the rest of the show in a marathon," Miller said. "Then they will re-air the entire series week-by-week on their sister network Lifetime Real Women."
But doesn't that mean "The End" for the show? Not necessarily, and Miller was quick to put a spin on it.
"If it was cancelled, they wouldn't rerun the episodes. It would just stop."
You see, cancellation in the TV business means stopped mid-run, with no plans for future development or airing. Lifetime is actually finishing up the show, and giving it a second chance on their sister network. If it performs well on Real Women, it could be picked up for a second season.
"We don't have word yet on season two, so nothing is confirmed," Miller said. "It's random. Sometimes networks pick it up while it's running; sometimes they wait a little bit. There's no clear-cut formula about when they're going to let us know."
And if it doesn't get picked up for a second season? Well, it still wasn't cancelled, it just wasn't renewed.
If that's the case, the ever-eager publicity hounds known as the Levitis family are already trying to sell the farm on the production and turn their unscrupulous greedball hackery considerable talents towards new ventures.
Just days after Lifetime announced the switch, the Levitis clan began floating the idea of a talk show hosted by Marina and Eva on Twitter – you know, where business deals get done. Then, two days after that, Marina went a little more upscale, issuing her own press release saying she's receiving interest from producers in developing a reality show based just around her, and also offers for her to develop a cookbook. Of course, though both, uh, announcements, claim interest, they don't name names, which means it must be true.
Regardless that got a boatload of hilarious snark from the Russian Dolls blog, which, for what I thought was a fan site, had some pretty harsh condemnation of Marina:
[Marina] better find herself a production company and publisher and finance it herself. No one in their right mind is going to invest money in her with that abrasive personality and high pitched voice…
… In her press release, Marina makes sure to do plenty of name dropping as though it is going to impress us that she has a Hermes bag or a be diamonded watch. Who cares? Her full bodied figure is far from flattering when she insists on wearing tight fitting clothing. Even the greatest designer in the world cannot make her look stunningly beautiful, as she appears in her own mind's eye.
… This whole press release is the biggest joke of all that has come out of Russian Dolls.
It really is worth a laugh.
So, with the Levitises clawing to their 15 seconds of fame, should we start the countdown to the last resort of the desperate media-whore? When all else fails, sex tape. But we really don't want to see that.