Root Hill Burger To Open Late Next Week (They Hope)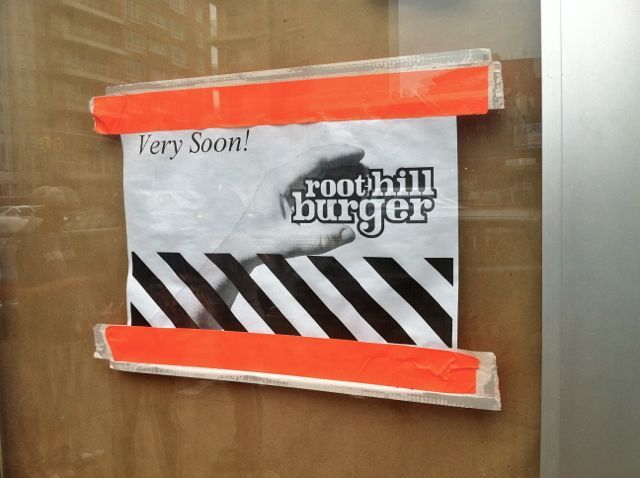 Root Hill, the once cozy, now sleek cafe on 4th Avenue at Carroll is expanding into new turf.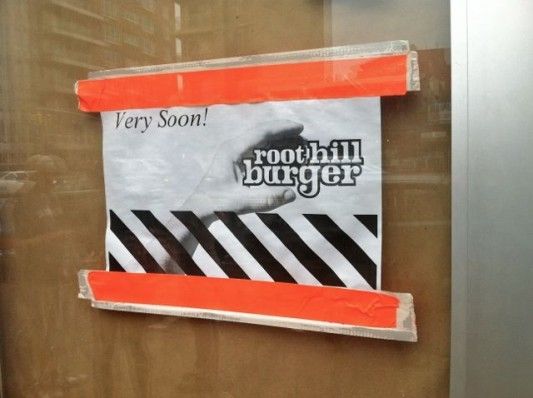 According to signs in the window two doors over — there's Bumblebee Daycare in between — Root Hill Burger is set to open "very soon."
Initially, they were scheduled for a September 14th reveal, but in the way of pretty much all restaurants ever, that's been pushed back to sometime in the not-so-distant future (Twitter says late next week). On the menu: nine signature burgers, "roasted root vegetable batons," mashed potato balls, roasted corn, and obviously a beet salad, because this is Park Slope. Cali Rivera — formerly of Gramercy Tavern, Seersucker, and Prune — will head the kitchen, working largely with locally-sourced ingredients (pickles from Brooklyn Brine Co,  gluten-free bread from Everybody Eats, etc.).
But do we need another burger joint? Gowanus Your Face Off says absolutely yes — despite the many (many) options in Park Slope proper, there are no satisfactory gourmet options close enough for "regular neighborhood snacking'."