Residents of Southern Brooklyn to Open New Church in Bay Ridge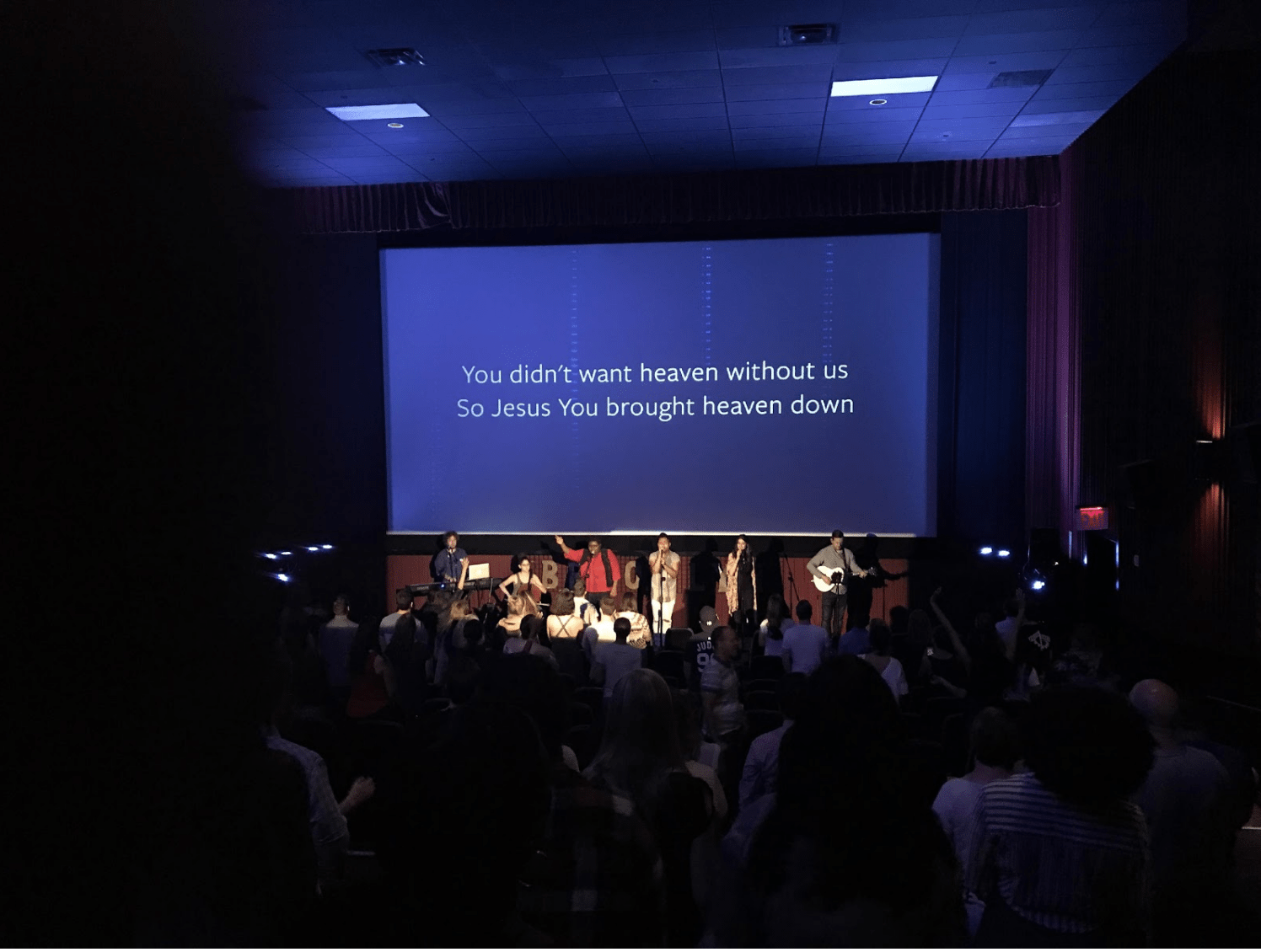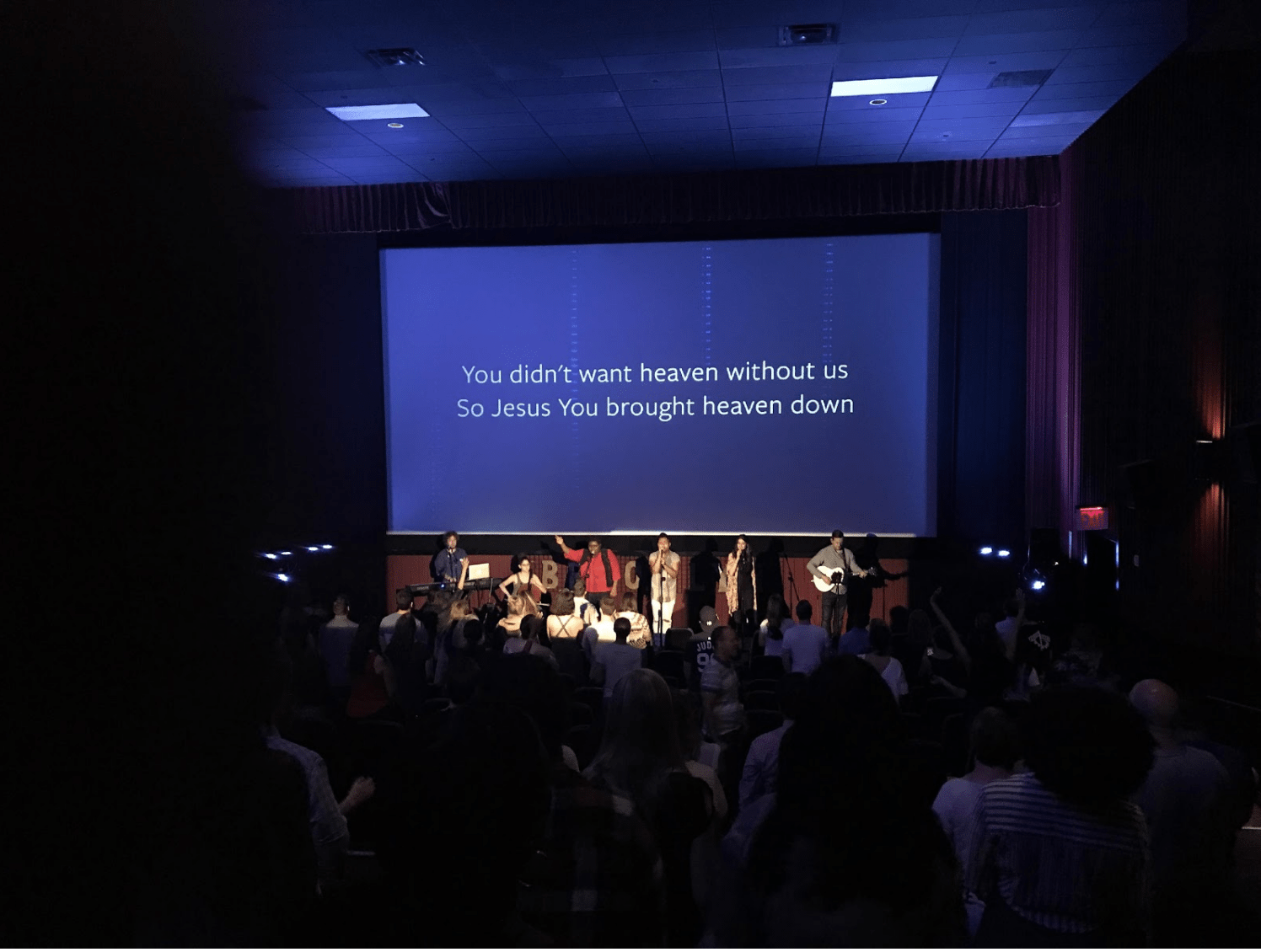 BAY RIDGE – A new church featuring contemporary worship is coming to Bay Ridge, with its first service to be held this coming Sunday, Sept. 24 at 5 pm at the Best Western Gregory Hotel located on 8315 4th Avenue.
Liberty Church is a non-denominational Christian church with four locations across Manhattan and Brooklyn, and Bay Ridge will be its fifth site. The Community Pastors of the new church, Heath and Emily Kirkendoll, 33, are hoping for residents in the neighborhood to "come as they are."
"There are no real expectations on their behaviors or the way they dress," Heath explained, "Whether they're curious, or skeptical, or wherever they are in their faith, this is a place to ask questions."
The church will be serving a neighborhood with many existing Catholic and Lutheran churches with traditional services.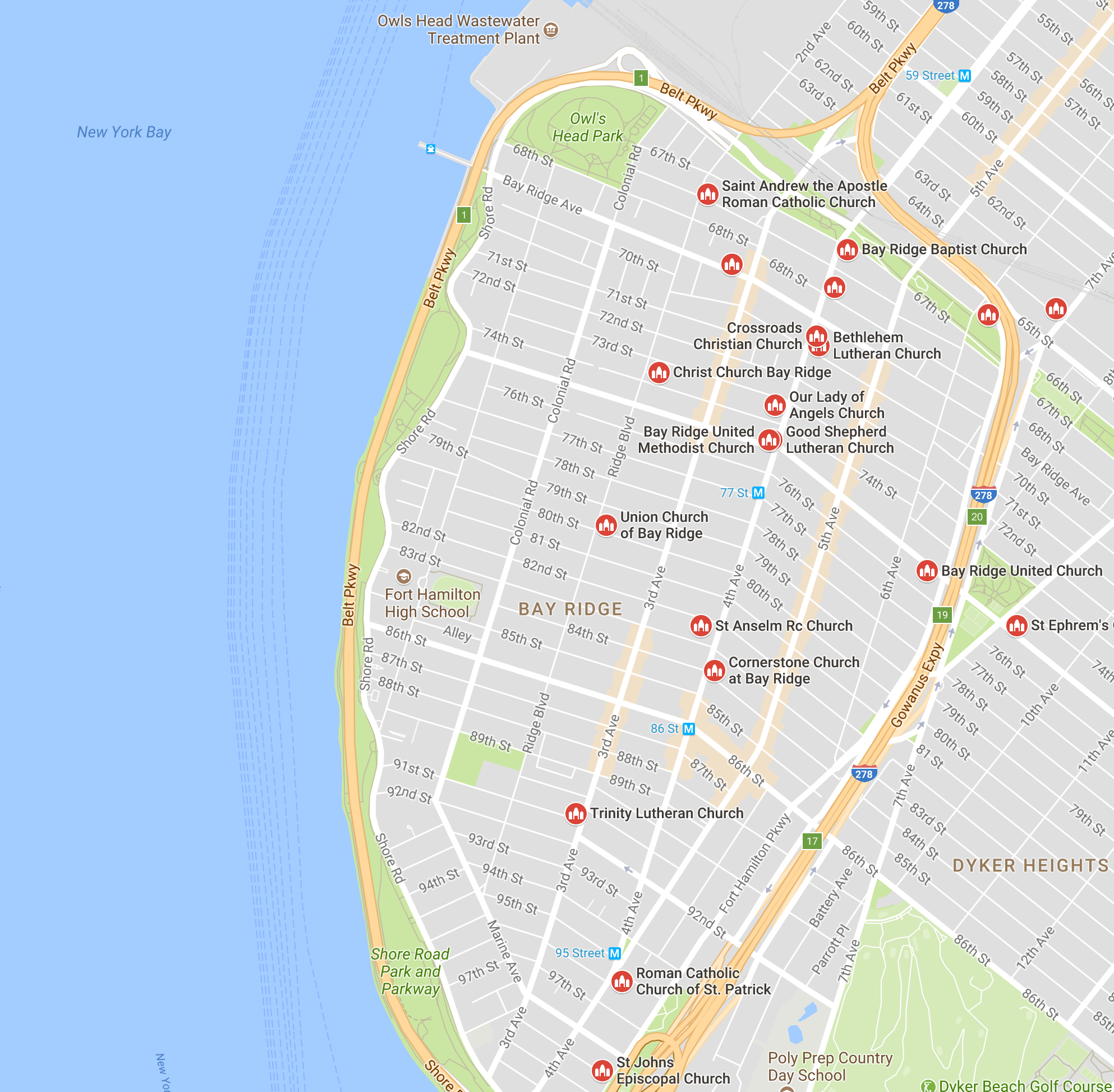 Liberty sets itself apart by being one of the first churches in Bay Ridge to embrace a contemporary style. This style usually involves bands leading musical worship, and speakers sharing the Scripture in a way that is relevant to everyday life. Another church in the neighborhood that shares the same style is ZION Church, which was launched in January 2017.
ZION's Pastor Justin Mattera is excited for the Kirkendolls' heart for Bay Ridge. "My hope is that there will be greater collaboration between churches in the neighborhood," he said.

Liberty's 5 pm Sunday service will last for about two hours. Modern praise songs are played on the guitar and keyboard, and leaders of the church wear denim and leather jackets on stage.
The casual environment aligns with Heath and Emily's belief of what the Christian Gospel is about. "It's not the do's, and the don'ts, and the behavior modifications," Heath said, "It's learning to love people without preconditions."
The Kirkendolls met in campus ministry when they both attended Boston University. After getting married, they lived across the world, from Canada to Mozambique, and moved to Bay Ridge in 2012 with their two sons, Amos and Miles, when Heath got a job as a teacher at the High School of Telecommunication Arts and Technology.
The couple had no plans to start a church in their neighborhood and was happy to commute to Liberty Church's downtown Brooklyn location for Sunday services.  Emily became the Finance Director for the church, and Heath joined the Board of Elders as the two made a commitment to help Liberty Church grow.
They only began to consider launching a church in Bay Ridge when the Community Group of Southern Brooklyn—a small group that gathers weekly outside of Sunday services—grew, and more residents from Bay Ridge, Dyker Heights, and Bensonhurst commuted North to attend Liberty's downtown Brooklyn service.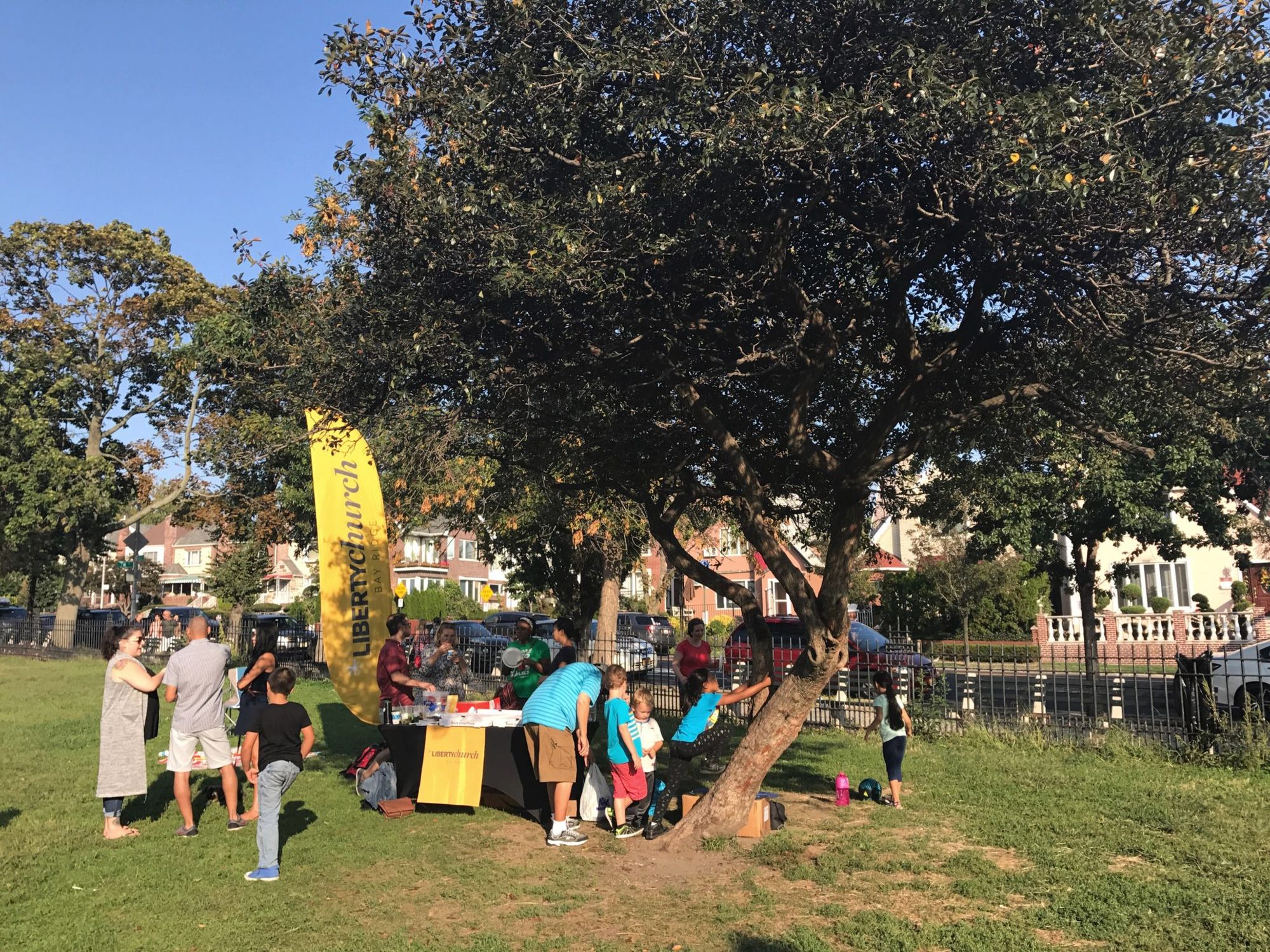 Connecting with their neighbors from southern Brooklyn made Heath and Emily realize that they've always wanted to start a "neighborhood church." "We want to have a church where people are living and working and serving in the same area," Emily explained. The Kirkendolls were not alone in their vision. A team of 30 neighbors joined them in the planning of the church launch, all hoping to bring the community they experienced at Liberty Downtown Brooklyn to Bay Ridge.
Maple Li, 36, is one of these neighbors. Li lives in Dyker Heights and is a kindergarten teacher at P.S. 215 located near Sheepshead Bay. When asked about why she decided to join the Bay Ridge launch, Li said she wants people in her neighborhood—people who didn't get the opportunity to attend Liberty Church Downtown Brooklyn—to "experience the love of Jesus and the kind of experience that I experienced, like home." "Because Liberty is home to me," Li said.
Michelle Grecco, 45, is Li's colleague at P.S. 215 and teaches first graders. She has attended Liberty Church Downtown Brooklyn for three years and says she hopes for her neighbors in southern Brooklyn to feel "that feeling of being at home," which she has felt.
Joseph Satriano, 67, is another southern Brooklynite who says he is motivated to help the new site open because of the love he has received from the community. "I was touched by the friendly atmosphere, and the people," Satriano said of his first visit.  "They're warm, they're close, so I've been going there ever since." Satriano currently lives in Bensonhurst, but will soon be moving to an apartment in Bay Ridge close to where the Kirkendolls live.
Beyond experiencing the tight-knit community that is a key characteristic of Liberty Church, Heath and Emily say they hope that first-timers at Bay Ridge will experience personal transformations. "Our heart is for people to connect to the heart of God," Emily said, "and to understand their purpose for their lives through that."
Liberty Church is a non-denominational Christian church with four locations across Manhattan and Brooklyn. Bay Ridge is its fifth site; services will be held at the Best Western Gregory Hotel located on 8315 4th Avenue starting at 5pm on September 24. A children's program is available for preschoolers and older kids.