Residents Rebuke Heating Problems at 464 Clinton Avenue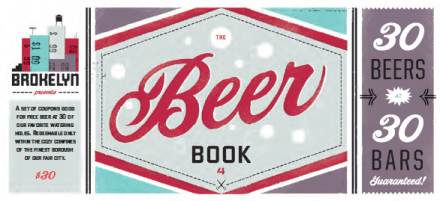 By Melanie Bencosme
When Charles Corpening comes home at the end of a long day working security at a Brooklyn high school, he takes off his worn down coat, puts on his long johns and burrows under the layers of covers on his bed.
He likes to spend his free time writing songs, but lately it's been too cold in his fifth-floor apartment in Clinton Hill.
"I have to be comfortable to write, I can't be cold," said Corpening, a 61-year-old who has lived in the building for 35 years. "I can't write under these conditions."
In New York City, landlords are required to heat buildings to 68 degrees if the outside temperature drops to 40 degrees. But with nighttime low temperatures dipping, the residents of the rent stabilized building at 464 Clinton Avenue, including Corpening, increasingly rely on space heaters to stay warm.
Last winter there were 20 heat-related complaints on the 63-unit building to the city Department of Housing Preservation and Development, and since October there have already been 25 complaints.
"It's horrible, horrible," said Chris Jefferson, a 54-year-old tenant who lives in the building with his 91-year-old aunt and has filed complaints. "The heat doesn't go on until after people go to work in the morning. I got my complaint number still … you don't get no heat, you don't get no work done."
Tenants said heat became a problem after a new computer monitoring system was installed two years ago.
With the new system, sensors in apartments trigger the boiler to turn on automatically when the temperature drops below 55 degrees, said the building's property manager, William Goodard, who represents the owners of the building, SMRC Management.
While some tenants said the heat was working just fine, others said the apartments are freezing cold in the evening and overnight. On an October day outside of the building's tall black gates, one tenant approximately in his 40's, wearing a tattered white button down shirt, confronted the man that tenants identified as the building superintendent.
"It's freezing," the man told the super, who declined comment and would not give his name.

"The heater was not on today," said the tenant. "It didn't come on until 5 p.m."
Wayne Goody, who said he has lived fifth floor of 464 Clinton Avenue for 30 years, took matters into his own hands by buying a space heater.
"I got a heater upstairs and I got no other choice. I could be freezing saying, 'Why should I pay [for a heater]? Why should I pay?'" said Goody, who writes his complaints with his heater on. "I'll complain and write a letter – but I'll be warm."
Space heaters can be a serious fire risk, according to the National Fire Protection Association. Heating equipment was involved in an estimated 53,600 home structure fires reported to U.S. fire departments in 2011, according to a National Fire Protection Association Fire Analysis and Research Division report.
In response to the tenant's concerns, the building super promised to address the problem.
"I will put [the heating] on," he said. "When the computer don't put it on, I will."
But Corpening said the problem goes higher, to the building's owners, who he accused of trying to save money by scrimping on heating.
Until the heating problems are fixed, Corpening said he will continue his routine under the covers and only write songs on warmer days when his hands don't shiver.