Witness Disputes NYPD Claim Slain Bicyclist Was Riding Against Traffic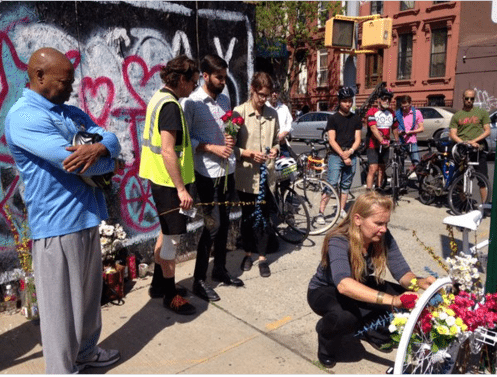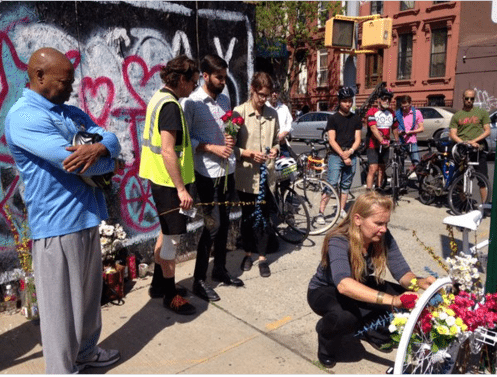 A witness has cast doubt on the NYPD's claim that a bicyclist killed earlier this month was riding against traffic.
Lauren Davis, 34, was riding her bike when she was killed by a car on April 15 at Lexington and Classon avenues and police initially reported that she'd been riding against traffic. However, an eyewitness is disputing that.
DNAinfo reports that the police report has been changed:
The original police report said Davis, a Crown Heights resident, was riding against traffic on Classon Avenue when she was struck by a red Fiat.
Investigators have also been talking to the Brooklyn District Attorney's Office about possible charges for the 41-year-old driver, according to Gothamist.
Representatives with the NYPD and the DA said the investigation was ongoing and that they could not confirm the crash report had been changed.
Witness Rebecca Ballantine, who was riding behind Davis at the time of the crash, has told DNAinfo that there was no way Davis was riding against traffic.
"I definitely know Lauren passed me on my bike and she was going the same way as me," Ballantine said. "She was being very careful, she wasn't being reckless."
Another bicyclist, James Gregg, was killed by a truck last week while riding in Prospect Heights. Some have also cast doubt on the police report in that instance, according to Gothamist.
Borough President Adams led a bike ride to memorialize the victims this past Sunday, and he used the opportunity to speak out for better bike traffic integration to city streets.